X-Men Spinoffs
(X-Men Origins: Wolverine / The Wolverine / Deadpool / Logan / Deadpool 2)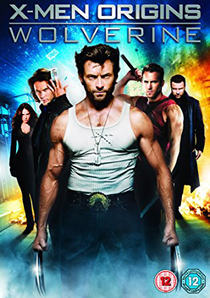 X-MEN ORIGINS: WOLVERINE (12)
20th Century Fox/Marvel/Donner's Co. (Lauren Shuler-Donner, Ralph Winter, Hugh Jackman & John Palermo)
US 2009
Science Fiction/Adventure/Fantasy
W: David Benioff & Skip Woods [based on the Marvel comic characters created by Stan Lee]
Ed: Nicolas DeToth & Megan Gill
Mus: Harry Gregson-Williams
Hugh Jackman (Logan / Wolverine), Liev Shreiber (Victor Creed), Danny Huston (William Stryker), Taylor Kitsch (Gambit), Lynn Collins (Silverfox), Ryan Reynolds (Wade Wilson), Will.I.Am (John Wraith)
As the title would suggest; an origin story of the mutant Wolverine, the main protagonist of the X-men movies.
The weakest by far of all the series up to this point. Hugh Jackman aside, the rest of the cast are quite poor and there's no real build up of story like there should be for an origin film. Gambit is introduced to the franchise for no particular reason and Wade Wilson's Deadpool character is baffling changed into a hybrid of mutants with every imaginable power. Unlikely to please the fans.
I'm not gonna beat up on this film like die hard fans of the X-Men franchise, it does have a lot of entertaining moments and some well crafted set pieces. All the other movies are better though.
4/10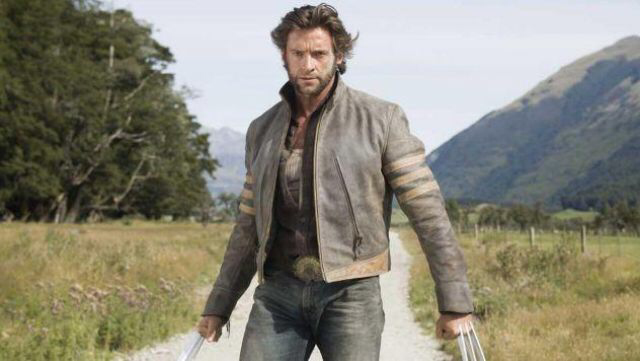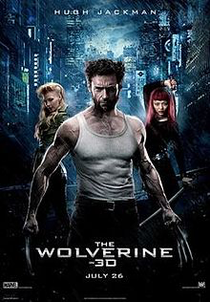 THE WOLVERINE (12)
20th Century Fox/Marvel (Lauren Shuler-Donner & Hutch Parker)
Science Fiction/Action/Adventure
W: Mark Bomback & Scott Frank [based on characters created by Chris Claremont & Frank Miller]
Hugh Jackman (Logan / Wolverine), Hiroyuki Sanada (Shingen Yashida), Tao Okamoto (Mariko Yashida), Rila Fukushima (Yukio), Famke Janssen (Jean Grey)
This is proof that Wolverine needs the X-Men more than the X-Men need Wolverine.
X-Men: First Class went by without the iconic character (albeit a brief cameo) and was thoroughly enjoyable with plenty of action scenes whilst remaining faithful to the original comic source.
This is more a spin-off, following on from the events in X-Men: The Last Stand, with Logan (aka Wolverine) sobbing into his sadness beard as he grieves about losing the woman he loved. He then travels to Japan to see an old man, who as a young soldier he saved from an atomic blast in Nagasaki during WWII. The old man went on to become a successful Japanese entrepreneur who offers Logan a chance to become mortal again. Logan refuses and the old man dies later that night.
The Yakuza ambush the old man's granddaughter, who Logan protects and goes into hiding with, though his mutant powers are diminishing and it's not clear why. It turns out it's the work of another mutant, a viper woman who's work was keeping the old man alive beyond his years, leading to a showdown with a robotic samurai which is all a bit of an anticlimax and incredibly predictable.
Hugh Jackman does his best with what he's given, he really is the only actor who can do justice to the character but the script and poorly staged action scenes let him down. It has to be said that for a film of this magnitude, the visual effects are absolutely horrendous.
Overall, this is a bit of a 'fuck you' to fans of the X-Men films, although a post credit sequence featuring Magneto & Professor X gave some hope that the character had chance of redemption in the next X-Men outing, just as he did in the next Wolverine movie (Logan).
4/10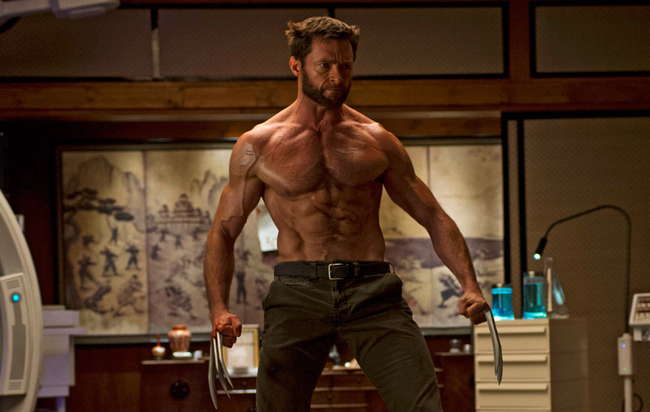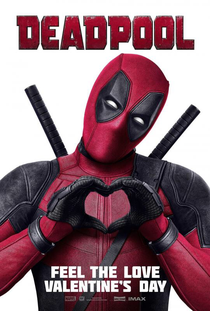 DEADPOOL (15)
D: Tim Miller
20th Century Fox/TSG/Marvel (Lauren Shuler-Donner, Ryan Reynolds & Simon Kinberg)
USA 🇺🇸 2016
108 mins
Action/Science Fiction
W: Rhett Reese & Paul Wernick [based on the character created by Fabian Nicieza & Rob Liefeld]
DP: Ken Seng
Ed: Julian Clarke
Mus: Tom Holkenberg
Ryan Reynolds (Wade Wilson / Deadpool), Morena Baccarin (Vanessa), Ed Skrein (Ajax), Gina Careno (Angel Dust), T.J. Miller (Weasel), Leslie Uggams (Blind Al), Brianna Hildebrand (Negasonic Teenage Warhead), Stefan Kapecic (voice of Colossus)
Deadpool is almost certainly a strict comic book movie for the fans, featuring a morally-dubious, foul-mouthed wisecracking character who might not be endeared to be Auntie Flo. Let's be honest, as a comic book entity, Deadpool is the arsehole of the superhero world.
Prior to release, much was made of the film having an R-rated certificate in the United States due to it being far less family-friendly than the other films in the Marvel universe, though it's probably important to have seen many of the other films (particularly X-Men) due to the in-jokiness of the one-liners.     
Deadpool previously made a cameo appearance in the 2009 movie X-Men Origins: Wolverine, but liberties were taken with the character and fans were left very unhappy. He's much truer to his origins here as a mercenary for hire who seeks revenge on the scientist who subjected him to the rogue experiment which gave him the accelerated healing powers, but also left him grotesquely deformed.
A pet project for Ryan Reynolds, it has to be said that he's perfect for the role & this is the finest work of his career.
The action scenes are bloodily violent, the wisecracks are hilariously x-rated and the scenes of romance almost border on BDSM, so it's certainly a comic book movie for a more mature audience rather than the younger generation who have only recently been introduced to the Marvel Cinematic Universe.
Bound to be amongst the most fun movies of 2016, but it certainly won't be appreciated by overprotective mothers.
8/10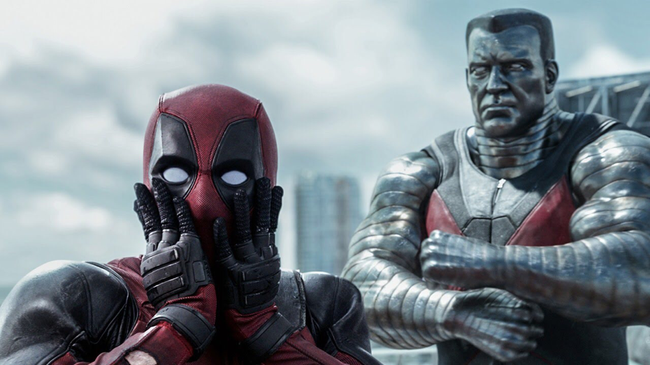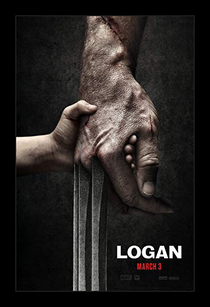 LOGAN
 (15)
D: James Mangold
20th Century Fox/Marvel/TSG (Hutch Parker, Simon Kinberg & Lauren Shuler-Donner)
US 2017
137 mins
Science Fiction/Action/Adventure
W: Scott Frank, James Mangold & Michael Green [based on characters created by Stan Lee & the story "Wolverine" created by Roy Thomas, Len Wein & John Romita, Jr.]
DP: John Mathieson
Ed: Michael McCusker & Dirk Westervelt
Mus: Marco Beltrami
Hugh Jackman (Logan / Wolverine),  Patrick Stewart (Prof. Charles Xavier), Boyd Holbrook (Donald Pierce), Stephen Merchant (Caliban), Richard E. Grant (Zander Rice), Dafne Keen (Laura Kinney)
Following on from Deadpool's example, Logan injects a little more violence than what the audience is accustomed to into the X-Men universe, though without the comic relief that gave Deadpool some enchantment this makes for quite a grim addition to the superhero genre.
Set in 2029, where the day of the mutant has become a part of history. Logan (Wolverine) no longer has the healing capabilities he once did, and spends his days working as a limo driver and caring for an aged Professor Xavier, whose own superhero capabilities are more destructive than they are useful. 
Logan is approached by a strange Mexican woman with a young girl companion, asking for his help to take them both across the Canadian border, but she is murdered before he undertakes the job.  Logan takes the girl, who has mutant capabilities of her own, under his own wing to keep her safe from the antagonists on their trail.                  
Upping the body count and playing down the fantasy element, this attempts to take the superhero movie into a more serious genre, and whether or not it's appreciated for doing that is completely subjective to the viewer.
It does bring some closure to Hugh Jackman playing the character after two decades and it goes without saying that Logan is much better than the other solo Wolverine projects (X-Men Origins: Wolverine & The Wolverine) and begs the question why studios waited for Deadpool to fly or fall as a maturely marketed superhero movie before taking a chance with this.                  
8/10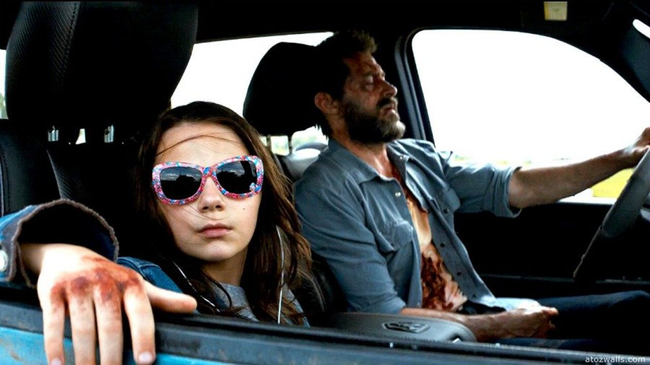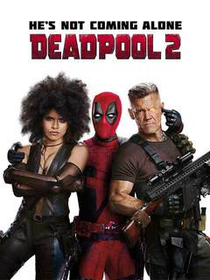 DEADPOOL 2 (15)
D: David Leitch
20th Century Fox/Marvel (Simon Kinberg, Lauren Shuler-Donner & Ryan Reynolds)
USA 🇺🇸 2018
119 mins
Action/Science Fiction
W: Rhett Reese, Paul Wernick & Ryan Reynolds [based on characters created by Fabian Nicieza & Rob Liefeld]
DP: Jonathan Sela
Ed: Dirk Westervelt, Craig Albert & Elízabet Rolandsdóttir
Mus: Tyler Bates
Ryan Reynolds (Wade Wilson / Deadpool), Josh Brolin (Cable), Morena Baccarin (Vanessa), Julian Dennison (Russell Collins / Firefist), Zazie Beetz (Domino)
The first Deadpool was a fresh breath of air to the world of superhero movies, subverting the usual traditions of the genre and brilliantly bringing the wisecracking vigilante to the big screen.
Unfortunately, the sequel isn't anywhere near as good, trying in vain to capture the magic again by throwing more money at it, but the bigger cash injection does not equal funnier jokes.
The plot also has more sentimentality thrust into it on this occasion, when Deadpool and a teenage boy with superpowers are both incarcerated in a prison which neutralises them and our impudent anti-hero subsequently saves the boy from a time-travelling assassin named Cable. A deed which ultimately backfires when the teenager turns rogue and develops villainous intentions.
There's also a subplot of Deadpool receiving an epiphany where he must ultimately decide whether or not his heart is in the right place.
Though there is much to enjoy, especially with the fine action scenes and performances, the acerbic comedy and the twee sentimentality don't really mix and some of the in-jokes only seem to be thrown in for the benefit of the cast & crew only.
The director of the original film, Tim Miller, left the project citing creative differences, and perhaps this was this sequel's biggest loss.
6/10