Wallace & Gromit (film series)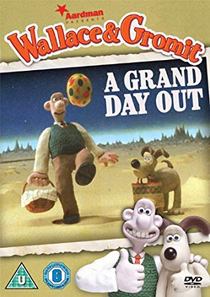 A GRAND DAY OUT (U)
BBC/Aardman/NFTS (Rob Copeland)
voices of: Peter Sallis (Wallace)
Nick Park's first animated short to feature the characters of Wallace & Gromit isn't quite as well-rounded or inventive as their later adventures (The Wrong Trousers, etc.) but is still highly entertaining, taking the eccentric inventor and his even cleverer dog to the cheese-surfaced moon.
The best was yet to come, but a fine first film from the animated double act with fine technical aspects from Nick Park and his production crew.
8/10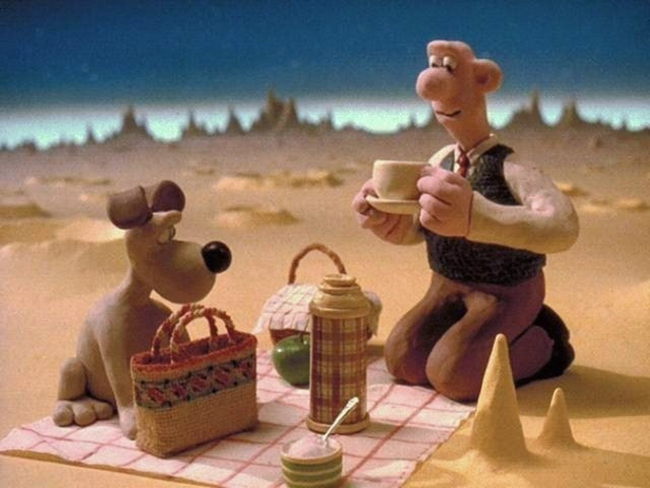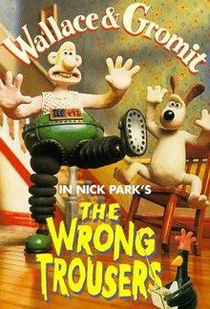 THE WRONG TROUSERS (U)
D: Nick Park
BBC/Aardman (Peter Lord & David Sproxton)
Peter Sallis (voice of Wallace)
Wallace & Gromit's second adventure is a brilliant inventive piece of stop motion animation from director and creator Nick Park.
The eccentric inventor and his super smart dog are framed for a jewellery heist by their new lodger, a cat burglar penguin, who uses their latest creation to carry out a robbery.
The film won an Oscar in 1993 for Best Animated Short Film.
7/10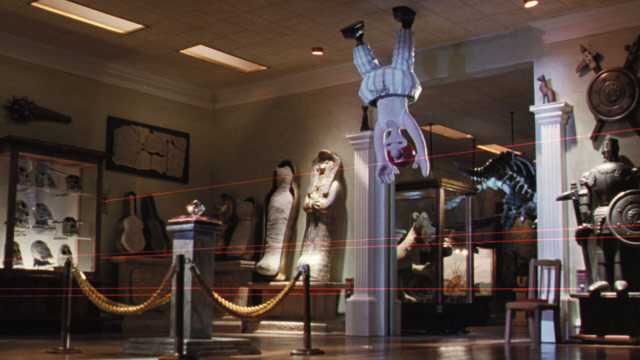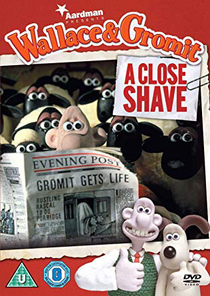 A CLOSE SHAVE (U)
BBC/Aardman (Carla Shelley & Michael Rose)
Voices of: Peter Sallis (Wallace), Anne Reid (Wendolene)
Third of the Wallace & Gromit movies, following A Grand Day Out and The Wrong Trousers.
In this one, Gromit is framed for murder whilst Wallace falls in love and the two of them uncover a sheep-rustling scam.
Great animated slapstick and perfect viewing for a wet and windy afternoon.     
6/10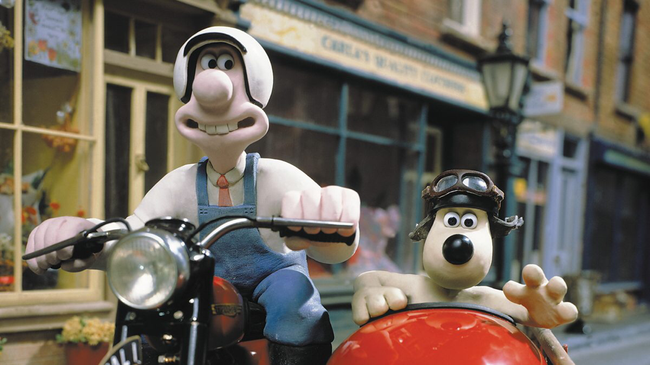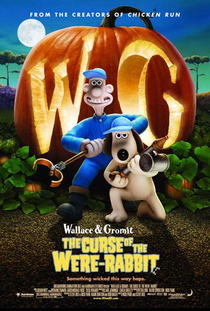 WALLACE & GROMIT: THE CURSE OF THE WERE-RABBIT (PG)
UIP/Aardman (David Sproxton, Carla Shelley, Nick Park, Peter Lord & Claire Jennings)
W: Nick Park, Bob Baker, Steve Box & Mike Burton
voices of: Peter Sallis (Wallace), Ralph Fiennes (Lord Victor Quartermaine), Helena Bonham-Carter (Lady Campanula Tottington), Peter Kay (PC Albert Mackintosh), Nicholas Smith (Rev. Clement Hedges)
Wallace & Gromit get their first feature length outing, where the hapless inventor and his dog attempt to create a machine to protect their allotments from rabbits, but inadvertently create a monstrous, mechanical mega-bunny with an unstoppable appetite.
Technically, this is every bit as good as what creator Nick Park achieved with his short films, but the story feels fit for only 30 minutes and eked out to 85. Still, this isn't particularly bothersome and the final result is a good family film with plenty of good jokes and telling references. The voice actors are all cast to perfection.
7/10