The Wizard of Oz / Return to Oz / Oz: The Great & Powerful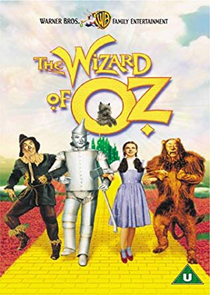 THE WIZARD OF OZ (U)
D: Victor Fleming
W: Noël Langley, Florence Ryerson & Edgar Allan Woolf [based on the stories by L. Frank Baum]
Mus: Herbert Stothart
PD: Cedric Gibbons
Cos: Adrian 
Judy Garland (Dorothy Gale), Ray Bolger (The Scarecrow/Hunk), Bert Lahr (The Cowardly Lion/Zeke), Jack Haley (The Tin Woodsman/Hickory), Billie Burke (Glinda), Margaret Hamilton (The Wicked Witch), Clara Blandick (Auntie Em), Frank Morgan (Prof. Marvel/The Wizard)
The Wizard Of Oz is the perfect example of a timeless classic. Released in 1939, it still has the power to captivate a new generation of audience, as well as holding nostalgic value for those who loved it during their own childhood. 
The film starts in black and white, with Kansas farm girl Dorothy yearning for a world somewhere over the rainbow. A tornado whisks her to the magical world of Oz, where she quickly makes enemies with a wicked witch, but with the aid of a scarecrow, a tin man, a cowardly lion, her dog and a pair of ruby slippers, they follow the yellow brick road to Emerald City so the Wizard can help Dorothy get back home.
There's so many memorable things about the Wizard Of Oz that it's easy to captivate the imaginations of so many people. The production values are, of course, synonymous with films produced during the 1930's, yet the inventiveness of the design ensures that it hasn't dated a bit, quite like a cinematic version of a pantomime, but it's far better than that.
The most surprising thing of all is that the film wasn't a huge success upon its original release, but has become a perennial classic since, mostly due to it being a staple during Christmas television schedules. 
You don't need to be friend of Dorothy to appreciate how wonderful this film is. Movie perfection in every respect.
10/10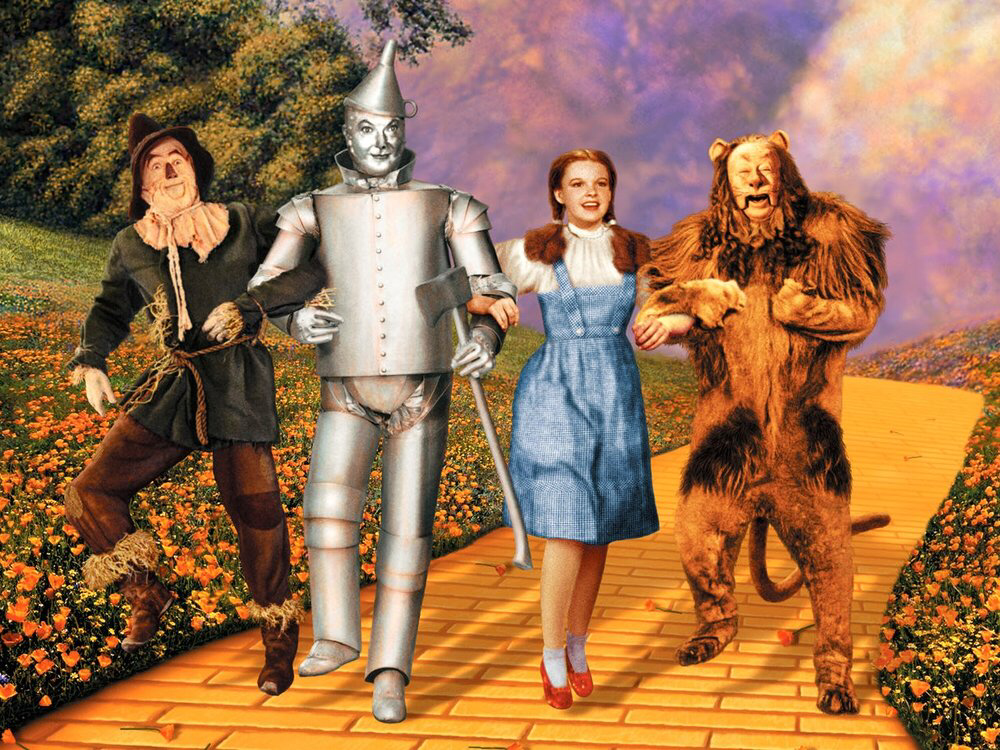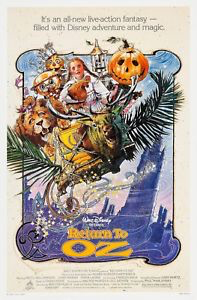 RETURN TO OZ (PG)
Disney/Silver Screen Partners (Paul Maslansky)
W: Walter Murch & Gill Dennis [based on the stories by L. Frank Baum]
Fairuza Balk (Dorothy Gale), Jean Marsh (Nurse Wilson/Mombi), Nicol Williamson (Dr. Worley/Nome King), Piper Laurie (Aunt Em), Matt Clark (Uncle Henry)
An unnecessary sequel to a The Wizard Of Oz which came five decades too late and succeeds only in sucking the magic completely out of the fictional world brought to cinema in the 1939 film.
Dorothy, committed to an insane asylum following her traumatic experiences, finds herself whisked back to a nightmarish Oz bereft of munchkins and talking lions, where she must stop an evil queen's plans to make things even more depressing.
One can only wonder what Disney were thinking when they gave the green light to this project, which appeals to nobody in particular, seeming more like an easy cash-grab by exploiting a children's classic.
Even the choice of director, Walter Murch, who plied his trade as an editor & sound man prior to his debut with this, is a head scratcher.
The production design, visual effects and other technical aspects are fine, but the film offers nothing else, except to maybe provide shock treatment to naughty little children.
4/10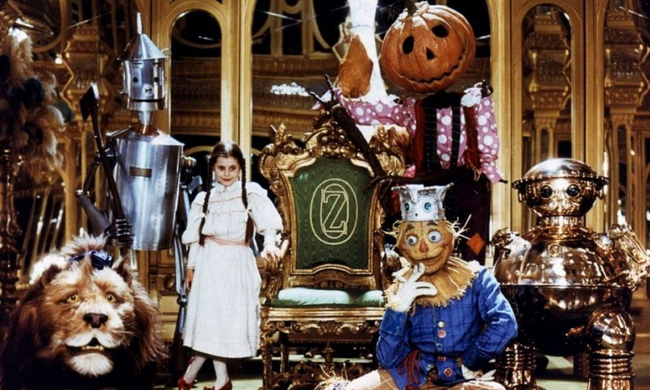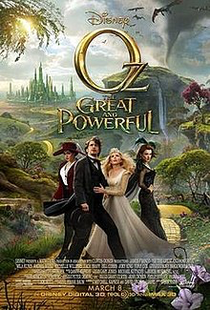 OZ: THE GREAT & POWERFUL (PG)

W: Mitchell Kapner & David Lindsey-Abaire [based on characters created by L. Frank Baum]
James Franco (Oscar 'Oz' Diggs), Mila Kunis (Theodora), Rachel Weisz (Evanora), Michelle Williams (Glinda), Zach Braff (voice of Finley), Joey King (voice of China Girl), Bill Cobbs (Master Tinker), Tony Cox (Knuck)
I was expecting this to be as overblown as the incredibly disappointing Alice In Wonderland, but the truth is, it was actually rather good.              
A prequel to The Wizard Of Oz was always going to be a challenge, but director Sam Raimi adds the right blend of magic & fantasy to a rather decent story of a carnival charlatan who ends up in a strange land and finds himself to be the oft-fabled wizard.
I'm not sure if this story has any basis in L. Frank Baum's original works, but it works here and the visuals are stunning.
The only negatives are some of the casting choices. James Franco was a bit of a creepy lethario as the wizard, but the real miscast performer was Mila Kunis, fine at the start of the film, but her voice doesn't ring true to the character the more that you hear it.
Still, despite a couple of little snags, this is a much better film than the awful Return To Oz (qv).
6/10