The Silence of the Lambs/Hannibal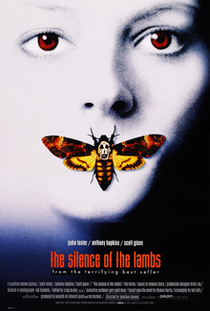 THE SILENCE OF THE LAMBS (18)
D: Jonathan Demme
Orion/Strong Heart (Edward Saxon, Kenneth Utt & Ron Bozman)
W: Ted Tally [based on the novel by Robert Harris]
DP: Tak Fujimoto
Ed: Craig McKay
Mus: Howard Shore
Jodie Foster (Clarice Starling), Anthony Hopkins (Dr. Hannibal Lecter), Scott Glenn (Jack Crawford), Anthony Heald (Dr. Frederick Chilton), Ted Levine (Jame Gumb), Brooke Smith (Catherine Martin), Charles Napier (Sergeant Boyle), Diane Baker (Senator Ruth Martin)
One of the greatest horror movies ever made. A claim reinforced by the fact that, to date, it is the only representative of its genre to win the Academy Award for Best Picture.
FBI cadet Clarice Starling (Foster) is recruited to investigate an incarcerated serial killer, Dr. Hannibal Lecter, theorising that by doing so, it would assist in tracking another one who is still at large.
The film largely follows the golden rules of horror by not showing all its hand early on, building up the tension and only resorting moments of bloodshed when it's truly necessary, instead it uses creepy innuendo, sinister dialogue and strong performances in order to imprint itself into the viewer's perception.
Both Anthony Hopkins and Jodie Foster are terrific, both winning Oscars for their performances as the film swept the Big Five categories (Film, Director, Actor, Actress, Screenplay), becoming only the third film ever to do so.
9/10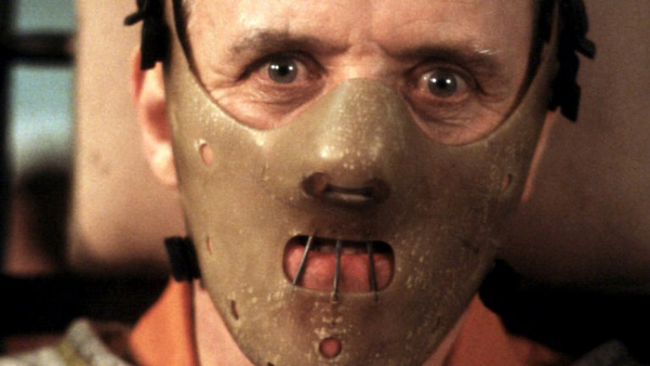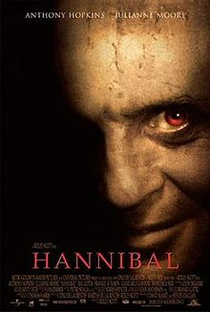 HANNIBAL (18)
Universal/Scott Free (Dino de Laurentiis, Martha de Laurentiis & Ridley Scott)
W: David Mamet & Steven Zaillian [based on the novel by Thomas Harris]     
Anthony Hopkins (Hannibal Lecter), Julianne Moore (Clarice Starling), Ray Liotta (Paul Krendler), Frankie R. Faison (Barney), Giancarlo Giannini (Pazzi), Francesca Neri (Allegra Pazzi), Zeljko Ivanek (Dr. Cordell Doemling), Gary Oldman (Mason Verger)
Weak, disappointing sequel to The Silence Of The Lambs with Anthony Hopkins reprising his role as the titular character, although without the menace which brought his performance an Oscar in the predecessing film. Jodie Foster thought better than to return as FBI agent Starling, replaced by a miscast Julianne Moore. The story is very much revenge-based, seeing the evil Dr. Lecter outwitting an old adversary for his personal vengeance following his escape from a high security detention centre, unfortunately the atmospheric threat from the original film is replaced by mindless violence and attempted barbarism.
Some may find some of these scenes make them squeamish, others will just find it laughable or cheesy. I sided with the latter.
I wouldn't call this film a cash-grab on the popularity of the previous movie, but the novel certainly was.
4/10