The Red Shoes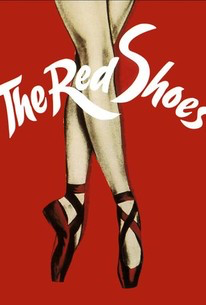 THE RED SHOES (U)
D: Michael Powell & Emeric Pressburger
GFD/The Archers (Michael Powell & Emeric Pressburger)
W: Michael Powell & Emeric Pressburger
DP: Jack Cardiff
Ed: Reginald Mills
Mus: Brian Easdale
PD: Hein Heckroth
Moira Shearer (Vicky Page), Anton Walbrook (Boris Lermontov), Marius Goring (Julian Craster), Robert Helpmann (Ivan Boleslawsky), Albert Basserman (Sergei Ratov)
A young ballerina becomes a world-renowned star but becomes torn between love and her career.
Never has a better film been made from such an average story. Aided by vibrantly colourful cinematography, vivid production design and exciting dance choreography, made even more impressive by the fact that the film was produced in the late 1940's.
Never before has ballet seemed so much fun.
10/10