Ringu/The Ring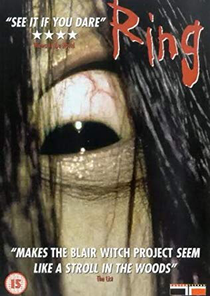 RINGU (aka RING) (15)
Kadokawa/Pony Canyon/Imagica (Shinya Kawai, Takashige Ichise & Takenori Sento)
W: Hiroshi Takahashi [based on the novel by Koji Suzuki]
Nanako Matsushima (Reiko Asakawa), Miki Nakatani (Mai Takano), Hiroyuki Sanada (Ryūji Takayama), Yuko Takeuchi (Tomoko Ōishi), Hitomi Sato (Masami Kurahashi), Yoichi Numata (Takashi Yakamura), Yutaka Natsushige (Yoshino), Rie Īno (Sadako Yakamura)
Japanese cinema is well renowned for producing effective and riveting ghost stories and Ringu (The Ring) provides a unique twist on the more traditional tales.
A television reporter investigates the death of a schoolgirl, who died in mysterious circumstances after watching a videotape with a fabled curse. The reporter also watches the video and appears to be on course for the same fate.
Director Hideo Nakata relies on building the atmosphere and cranking up the tension rather than flashy visual effects or cheap scares. The ending, for those who have watched it, is simply unforgettable.
Hollywood remade it, but this version is much, much better.
7/10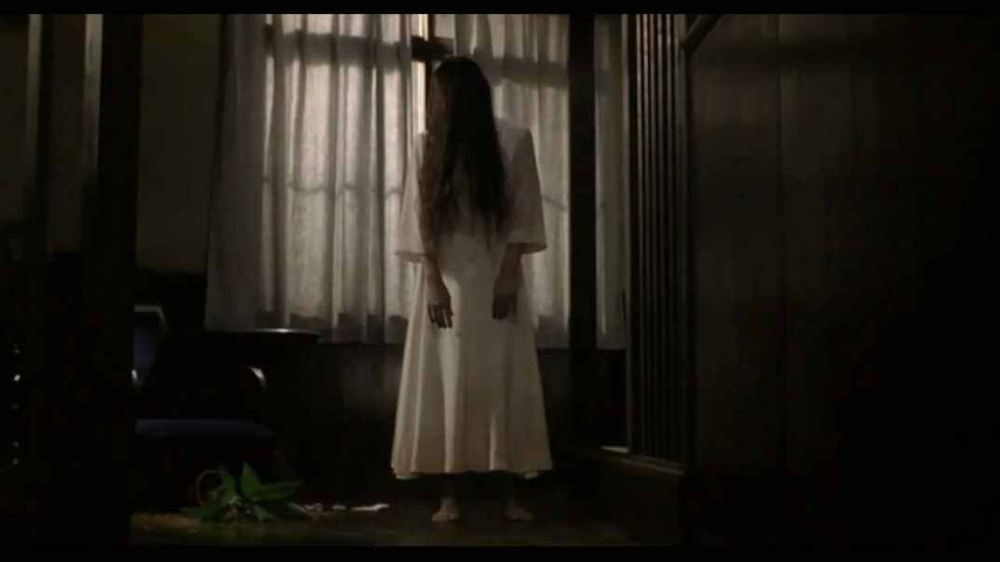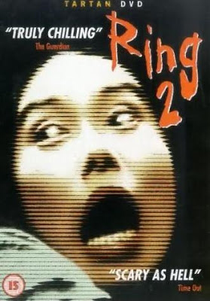 RINGU 2 (aka RING 2) (15)
Kadokawa/Shoten (Masato Hara)
W: Hiroshi Takahashi [based on the novel by Koji Suzuki]
Miki Nakatani (Mai Takano), Rikiya Otaka (Yoichi Asakawa), Nanako Matsushima (Reiko Asakawa), Rie Īno (Sadako Yamamura), Kyoko Fukada (Kanae Sawaguchi)
A sequel that is confusing, even to those who have watched the original (and far superior) movie. 
The plot continues on from events in the first film, following on an investigation into a mysterious videotape which causes the grotesque death of all who watch it.
Though the story serves to tidy things up from what is previously told, it succeeds only in causing confusion and setting up a third film (a prequel) as a cash-grab opportunity.
4/10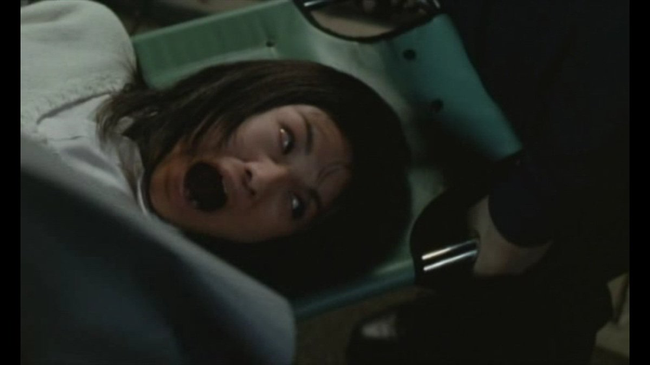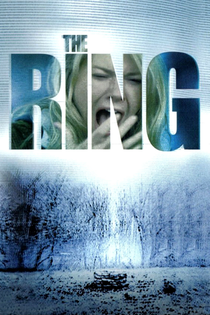 THE RING (15)
Dreamworks (Walter F. Parkes & Laurie MacDonald)
W: Ehren Kruger [based on the novel "Ringu" by Koji Suzuki]
Naomi Watts (Rachel Keller), Martin Henderson (Noah Clay), Daveigh Chase (Samara), David Dorfman (Aidan Keller), Brian Cox (Richard Morgan), Jane Alexander (Dr. Krasnik)
As far as American remakes of Oriental horror films go, The Ring is a decent attempt and as such, can't be too harshly criticised.
In comparison to the 1998 Japanese original, it does lack much of the sinister atmosphere and wedges in some unnecessary filler, but still sticks close enough to the story of a reporter who investigates a mysterious videotape which curses all that watch it.
Naomi Watts is the standout of the cast, delivering a reasonably believable and convincing performance, though this could simply be amplified considering the performances of everyone else.
The original is by far a better film, but this will do for those with an aversion to subtitled movies.
6/10