The Producers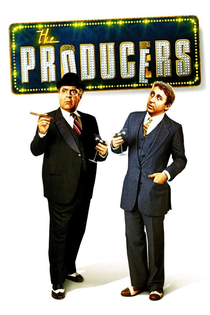 THE PRODUCERS (PG)
Avco/Springtime/Crossbow (Sidney Glazier)
W: Mel Brooks
Zero Mostel (Max Bialystock), Gene Wilder (Leo Bloom), Kenneth Mars (Franz Liebkind), Christopher Hewitt (Roger DeBris), Andreas Voutsinas (Carmen Giya), Dick Shawn (Lorenzo St. DuBois)
Mel Brooks' first film is still very much amongst his best work, winning the writer-director an Oscar for Best Original Screenplay.
Starring Zero Mostel as a womanising, unscrupulous theatre producer who, with the assistance of his timid accountant hatch a plan to purposefully stage a theatrical flop and make money for themselves when there's nothing to pay back to the investors.
The musical they choose is "Springtime For Hitler", practically a love letter to the infamous despot, written by a militant Nazi. However, the worst script, the worst director and the worst cast somehow make the show a broadway hit.
Outrageously camp, with hilarious performances (especially from Gene Wilder), the film received a huge cult following, inspiring a stage musical (which itself became a 2005 movie).
8/10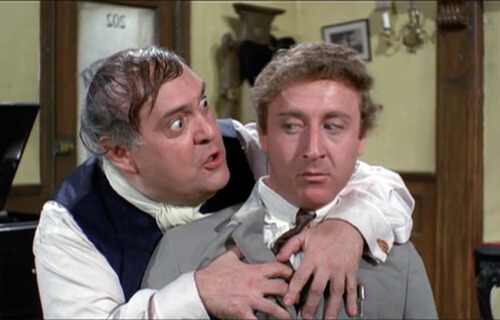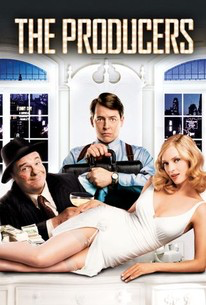 THE PRODUCERS (PG)
Universal (Mel Brooks & Jonathan Sanger)
W: Mel Brooks & Thomas Meehan
DP: John Bailey & Charles Minsky
Nathan Lane (Max Bialystock), Matthew Broderick (Leo Bloom), Uma Thurman (Ulla Inga Hansen Benson Yansen Tallen Hallen Svaden Swanson), Will Ferrell (Franz Liebkin), Gary Beach (Roger de Bris), Roger Bart (Carmen Ghia)
A film version of the stage musical rather than a remake of the 1968 film, with focus on song and dance rather than comedy.
The plot doesn't deviate too much and the performances are generally good, but compared to the original film, it's more about the "Springtime For Hitler" show rather than a pair of shady theatre producers.
Despite being based on both a movie with a cult following and a highly successful Broadway musical, the film failed to recoup its production budget during its theatrical run. Some might call this irony.
5/10