Paddington (1 & 2)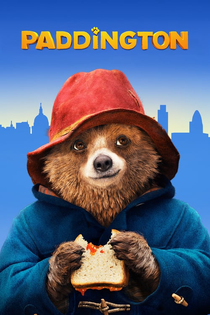 PADDINGTON (PG)
Studio Canal/Heyday (David Heyman)
W: Paul King & Hamish McColl [based on the character "Paddington Bear" created by Michael Bond]
Sally Hawkins (Mary Brown), Hugh Bonneville (Henry Brown), Julie Walters (Mrs. Bird), Jim Broadbent (Samuel Gruber), Peter Capaldi (Mr. Curry), Nicole Kidman (Millicent Clyde), Ben Whishaw (voice of Paddington Bear)
Paddington is a brilliant example of the perfect children's film. In fact, it's probably too good for kids, bringing a beloved character to life with a good sense of comedy, as well as a stylish sense of direction from Paul King, who also co-wrote the screenplay.
A Peruvian bear stows away to London to find the explorer who discovered his species, but left stranded at Paddington station, he is taken in by the Brown family until he can find a new home.
Mrs. Brown instantly finds a place in her heart for the loveable bear, but her husband and kids are more reluctant to allow the accident-prone, marmalade-loving critter into their home.
Nicole Kidman plays a villainess much akin to Cruella de Vil, who plans to have Paddington stuffed on display at the Natural History Museum, and the Brown family band together to save him.
Despite being of Peruvian origin, Paddington Bear has always been a quintessential part of Great British culture and though the visual effects aren't as sharp as bigger budget features, they still manage to bring Paddington to life convincingly with a unique personality, helped by Ben Whishaw as the perfect choice for the bear's voice.
A minor irritant is the casting of Nicole Kidman, who brings nothing to the role that a British actress could have done, but everyone else in the cast is perfect. 
A brilliantly crafted piece of magic and huge fun for the whole family.
7/10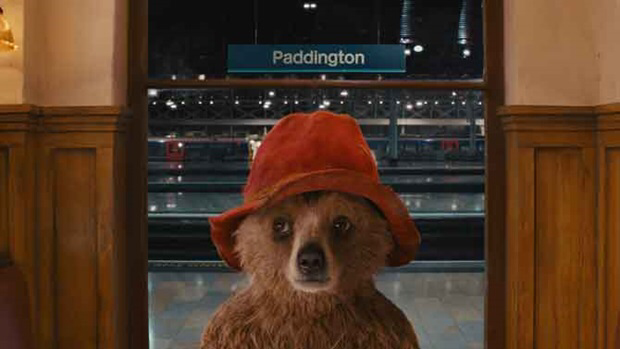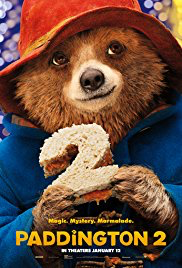 PADDINGTON 2 (PG)
D: Paul King
Studio Canal/Heyday (David Heyman)
UK/France 2017
103 mins
Comedy/Fantasy
W: Paul King & Simon Farnaby [based on characters created by Michael Bond]
DP: Erik Wilson
Ed: Mark Everson & Jonathan Amos
Mus: Dario Marianelli
Hugh Bonneville (Henry Brown), Sally Hawkins (Mary Brown), Hugh Grant (Phoenix Buchanan), Brendan Gleeson (Knuckles McGinty), Julie Walters (Mrs. Bird), Jim Broadbent (Samuel Gruber), Ben Whishaw (voice of Paddington Bear)
The first Paddington movie was a pleasant surprise when it was released in 2014, well received by audiences and critics alike.
This 2017 sequel doesn't match the original for story or humour, but is still great, clean family entertainment.
Now settled with the Brown family in England, Paddington attempts to get a job so he can buy a birthday present for his Aunt in Peru, and after a bad experience working in a barber shop, he finds success as a window cleaner. Trouble strikes when he witnesses a robbery of Gruber's Antiques Shop, but it's Paddington who is arrested and sentenced for the crime. The Brown family attempt to clear his name on the outside by finding the real culprit, while Paddington struggles with his life behind bars.
All the cast are just fine, especially Ben Whishaw, who is the perfect voice actor to portray Paddington, bringing much humanity to the CGI bear. It's not the type of film which will be queuing up for little gold men come awards season, but it's a perfect film for a family to snuggle around on a cold, wintry weekend.
7/10