The Omen (film series)
THE OMEN (18)
20th Century Fox (Harvey Bernhard)
Mus: Jerry Goldsmith
Gregory Peck (Robert Thorn), Lee Remick (Katherine Thorn), David Warner (Keith Jennings), Billie Whitelaw (Mrs. Baylock), Harvey Stephens (Damien Thorn)
A British politician and his wife adopt a child who shows signs of diabolical motivations and later emerges to be the antichrist.
Amongst the truly great horror films, mostly due to Jerry Goldsmith's sinister use of music, utilising a Latin chorus to give a sense of otherworldly dread (the legendary composer was rewarded with his only Oscar for his music on this film). The performances are also top notch, particularly from Gregory Peck & Lee Remick as the husband and wife who are redundant from stopping the evil power of a small child.
The final shot still remains one of the creepiest images dedicated to film.
Sequels, Damien: Omen II and The Final Conflict followed in 1978 and 1981, respectively, as well as a terrible TV movie (Omen IV) in 1991, featuring a female antichrist.
7/10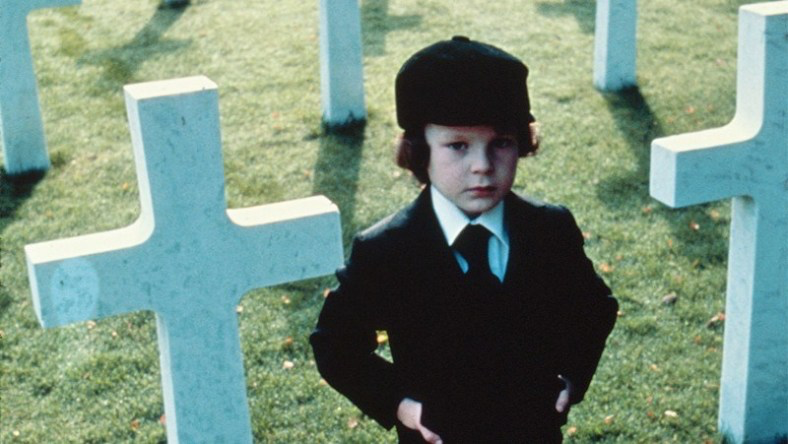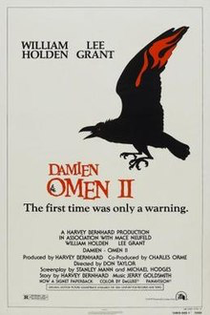 DAMIEN: OMEN II (18)
20th Century Fox (Harvey Bernhard)
W: Stanley Mann & Michael Hodges [based on characters created by David Seltzer]
William Holden (Richard Thorn), Lee Grant (Ann Thorn), Jonathan Scott-Taylor (Damien Thorn), Robert Foxworth (Paul Buher), Lew Ayres (Bill Atherton), Sylvia Sidney (Aunt Marion)
Damien, the minion of the antichrist, returns in this sequel to the 1976 horror The Omen as a teenager and evil occurrences and murders affect his foster family.
It's a rare horror sequel which does justice to the original movie, but doesn't quite better it, and some of the more memorable moments are incredibly well executed.
6/10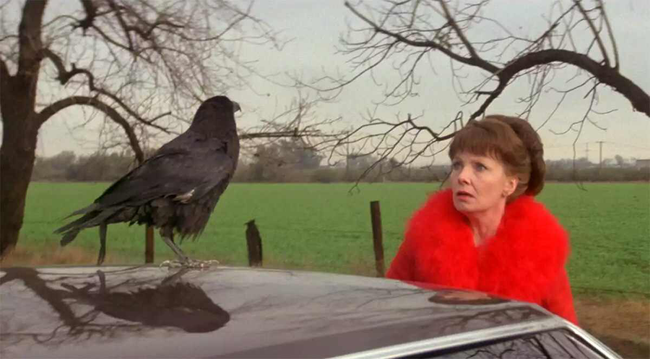 THE FINAL CONFLICT (THE OMEN: PART III)
THE OMEN IV: THE AWAKENING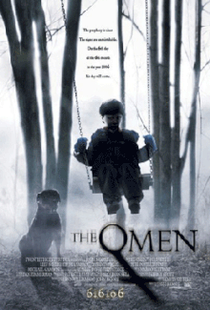 THE OMEN (18)
20th Century Fox (Glenn Williamson & John Moore)
Julia Stiles (Katherine Thorn), Liev Schreiber (Robert Thorn), Mia Farrow (Mrs. Baylock), David Thewlis (Keith Jennings), Pete Posthelthwaite (Father Brennan), Michael Gambon (Bugenhagen), Seamus Davey-Fitzpatrick (Damien Thorn)
Miscast, boring and needless remake of the 1976 movie which uses the same script but manages to lose all the tension, thrills and sense of foreboding dread.
It seems it was only made to coincide with the release date of 06/06/06.
One wonders how much intelligence it took for a Hollywood executive to think up that slice of 'absolute genius'. 🙄
Skip this version, watch the original.
2/10