Oldboy (2003/2013)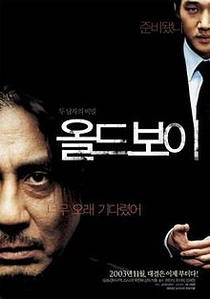 OLDBOY (18)
W: Hwang Jo-Yun, Lim Jun-Hyeong & Park Chan-Wook
Choi Min-Sik (Oh Dae-Su), Yoo Ji-Tae (Lee Woo-Jin), Kang Hye-Jeong (Mi-do)
A complex story of revenge and redemption from South Korea which many people would be quite forgiven for switching off in the first half hour due to its complicated narrative.
A seemingly ordinary businessman, Oh Dae-Su, is incarcerated in a hotel-like-prison for 15 years where he spends his days renouncing upon his sins, hatching a plan for escape and plotting revenge on those who put him there.
When he does achieve freedom, he discovers that his wife is dead, his daughter has been adopted and he only has five days to discover the identity of the person who had him imprisoned and their motives for doing so.
He gains the help of a young sushi chef called Mido, who falls in love with him, but there is a disturbing secret between the two characters which unweaves in the film's climax.
The narrative structure and characters are like an Oriental spin on Shakespeare's works with revenge being the main driving force behind the story.
Some of the scenes are certainly not for the squeamish, particularly one where Oh Dae-Su uses a hammer for some makeshift dentistry work on one of his victims.
Oldboy is without doubt one of the best films to come out of Eastern Asia in the past couple of decades. An American remake also reared its head, but it's nowhere near as good as the original.
8/10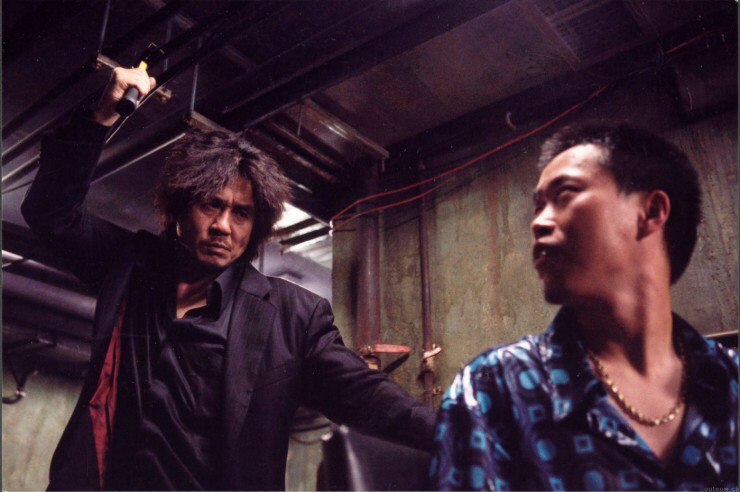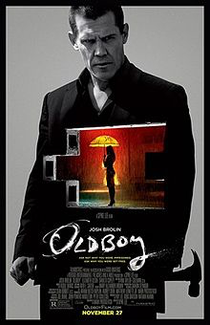 OLDBOY (18)
FilmDisrict/40 Acres & A Mule (Roy Lee, Doug Davison & Nathan Kahane)
W: Mark Protosevich [based on the screenplay by Park Chan-Wook, Im Joon-Hyung & Hwang Jo-Yoon]
Ed: Barry Alexander Brown
Josh Brolin (Joe Doucett), Elizabeth Olsen (Marie Sebastian), Sharlto Copley (Adrian Doyle Pryce), Samuel L. Jackson (Chaney), Michael Imperoli (Chucky)
There's no beating around the bush on this one. This is Spike Lee selling out.  This inferior remake of the 2003 South Korean film follows exactly the same plot and brings nothing new to the table, unless you count the slightly tweaked ending which seems like a gargantuan plothole.
Even for those who've not to see the original film, this is poor, with lazy performances, screenwriting and a lack of style in the action set pieces, even the movie tagline lacks imagination.
Not so much Oldboy, more an old director, with no original material left so he needs to resort to plagiarism to pay the bills. 
3/10