National Lampoon's (film series)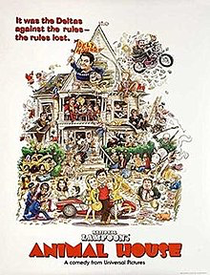 NATIONAL LAMPOON'S ANIMAL HOUSE (15)
Universal (Matty Simmons & Ivan Reitman)
W: Harold Ramis, Douglas Kenney & Chris Miller
John Belushi (John 'Bluto' Blutarsky), Tim Matheson (Eric 'Otter' Stratton), John Vernon (Dean Vernon Wormer), Donald Sutherland (Prof. Jennings), Verna Bloom (Marion Wormer), Mary Louise Weller (Mandy Pepperidge), Karen Allen (Katy), Kevin Bacon (Chip Diller)
The ultimate college gross-out comedy, long before the production line output which came following American Pie (qv).
Starring Saturday Night Live stalwart John Belushi as a slobby lager lout member of a group of slobby campus fraternity who spend the majority of their university days taking a very lacsidacal approach to their education, throwing parties and trying to usurp the elegant elite in the homecoming parade.
This first film in a long line of the "National Lampoon's" collection may not fit everyone's comedy tastes, but was immensely popular at its time of release and should be revisited by anyone who's currently living their college days. 
7/10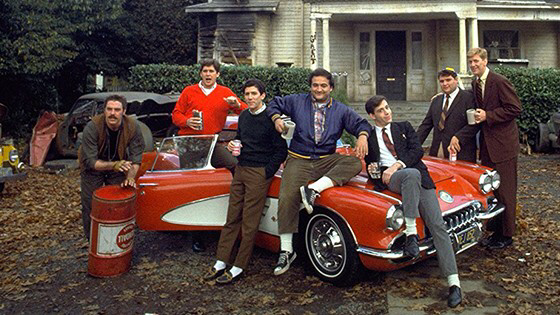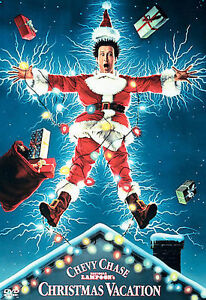 NATIONAL LAMPOON'S CHRISTMAS VACATION (PG)
Warner Bros. (John Hughes & Tom Jacobson)
Chevy Chase (Clark Griswold), Beverly D'Angelo (Ellen Griswold), Randy Quaid (Cousin Eddie), Diane Ladd (Nora), E.G. Marshall (Art), Doris Roberts (Frances), Julia Louis-Dreyfus (Margo Chester), Johnny Galecki (Rusty Griswold), Juliette Lewis (Audrey Griswold), William Hickey (Lewis)
Not so much a vacation for the Griswold Family this time around as Clark (Chevy Chase) is dead set on having a good old-fashioned Christmas with his wife, kids, the in-laws and other family members. Things don't go as planned however as mishap after mishap conspires to ruin their Yuletide celebrations.
Much like John Hughes' other comedies, it has some scenes which provide huge belly laughs despite not having much in the way of an original story. 
This really should have been the finale to the Griswold family's National Lampoon's adventures, but as always, there was more money to be had...
7/10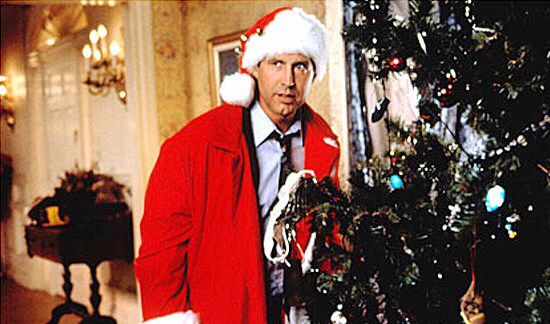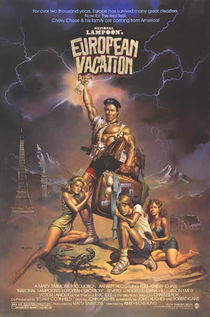 NATIONAL LAMPOON'S EUROPEAN VACATION (15)
Warner Bros. (Marty Simmons)
W: John Hughes & Robert Klane
Chevy Chase (Clark Griswald), Beverly D'Angelo (Ellen Griswald), Jason Lively (Rusty Griswald), Dana Hill (Audrey Griswald), John Astin (Kent Winkdale)
The Griswald (sic) Family win an all expenses paid trip around Europe courtesy of winning the main prize on a TV show and journey around England, France, Germany and Italy leaving a trail of chaos in their wake.
There are many funny moments, but they're mixed in with a lot of silliness and many pointless cameo appearances as well as some rather unfair racial stereotypes which make it a rather hit-and-miss affair. 
6/10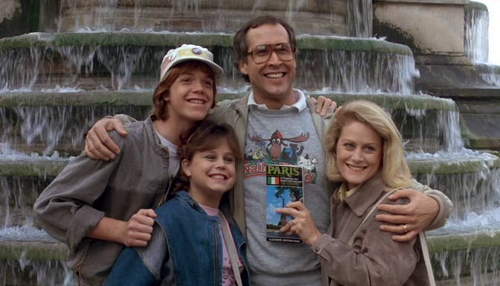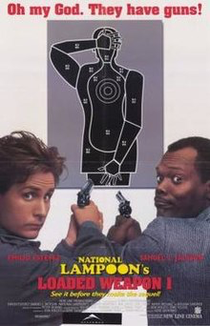 NATIONAL LAMPOON'S LOADED WEAPON 1 (12)
New Line (Suzanne Todd & David Willis)
W: Don Holley & Gene Quintano
Ed: Christopher Greenbury
Emilio Estevez (Sgt. Jack Colt), Samuel L. Jackson (Sgt. Wes Luger), Kathy Ireland (Destiny Demeanor), Jon Lovitz (Rick Becker), Tim Curry (Mr. Jigsaw), Frank McRae (Capt. Doyle), William Shatner (Gen. Curtis Mortars), F. Murray Abraham (Dr. Harold Leacher)
Silly spoof of Lethal Weapon from the Saturday Night Live production team with some references to other popular films of the time chucked in for good measure (Basic Instinct, Die Hard, The Silence Of The Lambs, etc).
There's one or two moments which raise a smile as it pokes fun at the mismatched cop duo, but plot is very silly, the comedy is rather immature and many of the supporting performances and cameos are incredibly annoying.
4/10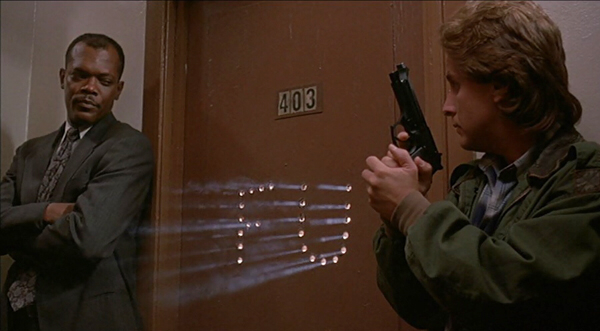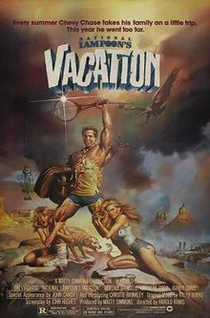 NATIONAL LAMPOON'S VACATION (15)
Warner Bros. (Matt Simmons)
Chevy Chase (Clark Griswold), Beverly D'Angelo (Ellen Griswold), Imogene Coca (Aunt Edna), Randy Quaid (Cousin Eddie), Anthony Michael Hall (Rusty Griswold), Dana Barron (Audrey Griswold), Eddie Bracken (Roy Walley), John Candy (Russ Lasky)
The first of the Griswold Family's SNL inspired comedies sees the calamitous family journey on a road trip from their Chicago home to a Californian theme park, but things go from bad to worse as they head towards the west coast.
More notable as one of John Hughes' early scripts than anything which happens during its running time. It does have a few funny moments, but it's a rather cruel, black humour rather than the slapstick variety that came in the later films.
6/10