National Lampoon's (film series)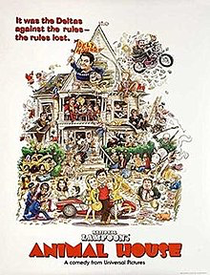 NATIONAL LAMPOON'S ANIMAL HOUSE (15)
Universal (Matty Simmons & Ivan Reitman)
W: Harold Ramis, Douglas Kenney & Chris Miller
John Belushi (John 'Bluto' Blutarsky), Tim Matheson (Eric 'Otter' Stratton), John Vernon (Dean Vernon Wormer), Donald Sutherland (Prof. Jennings), Verna Bloom (Marion Wormer), Mary Louise Weller (Mandy Pepperidge), Karen Allen (Katy), Kevin Bacon (Chip Diller)
The ultimate college gross-out comedy, long before the production line output which came following American Pie (qv).
Starring Saturday Night Live stalwart John Belushi as a slobby lager lout member of a group of slobby campus fraternity who spend the majority of their university days taking a very lacsidacal approach to their education, throwing parties and trying to usurp the elegant elite in the homecoming parade.
This first film in a long line of the "National Lampoon's" collection may not fit everyone's comedy tastes, but was immensely popular at its time of release and should be revisited by anyone who's currently living their college days. 
8/10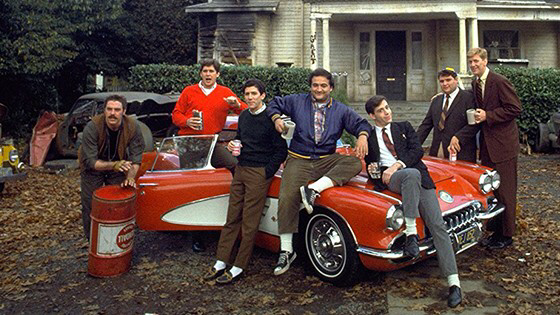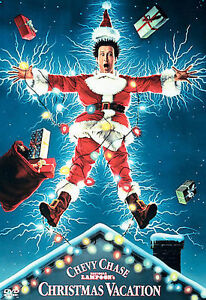 NATIONAL LAMPOON'S CHRISTMAS VACATION (PG)
Warner Bros. (John Hughes & Tom Jacobson)
Chevy Chase (Clark Griswold), Beverly D'Angelo (Ellen Griswold), Randy Quaid (Cousin Eddie), Diane Ladd (Nora), E.G. Marshall (Art), Doris Roberts (Frances), Julia Louis-Dreyfus (Margo Chester), Johnny Galecki (Rusty Griswold), Juliette Lewis (Audrey Griswold), William Hickey (Lewis)
Following on from National Lampoon's Vacation & European Vacation, though not so much a vacation for the Griswold Family this time around and it isn't technically a "sequel" either, just an alternative story featuring the same characters.
Clark Griswold (Chevy Chase) is dead set on having a good old-fashioned Christmas with his wife, kids, the in-laws and other family members who arrive uninvited. 
Things don't go as planned however as mishap after mishap conspires to ruin their Yuletide celebrations.
Much like John Hughes' other comedies, it has some scenes which provide huge belly laughs despite not having much in the way of an original story and goes for easy laughs a little too often. It's very much a throw everything to see what sticks, but is still enjoyable and amusing with the jokes that do land.
This really should have been the finale to the Griswold family's National Lampoon's adventures, but as always, there was more money to be had...
7/10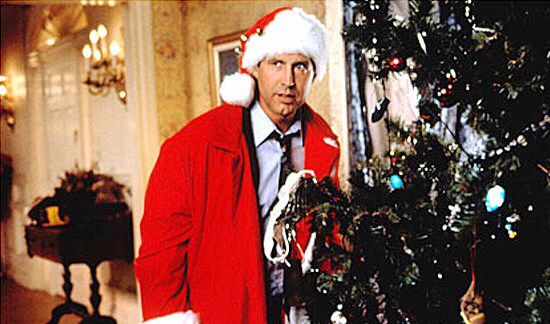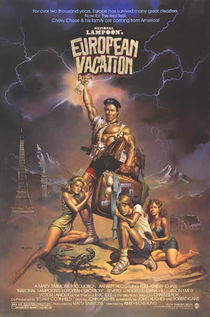 NATIONAL LAMPOON'S EUROPEAN VACATION (15)
Warner Bros. (Marty Simmons)
W: John Hughes & Robert Klane
Chevy Chase (Clark Griswald), Beverly D'Angelo (Ellen Griswald), Jason Lively (Rusty Griswald), Dana Hill (Audrey Griswald), John Astin (Kent Winkdale)
Following on from 1983's National Lampoon's Vacation, but not a strict sequel, especially since the ages of the children seem to have been switched for this jet-setting comedy.
The Griswald (sic) Family win an all-expenses paid trip around Europe courtesy of winning the main prize on a TV show and travel around England, France, Germany and Italy leaving a trail of chaos in their wake.
There are a handful of funny moments, but they're mixed in with a lot of silliness and many pointless cameo appearances as well as some rather unfair racial stereotypes which make it a rather hit-and-miss affair. 
6/10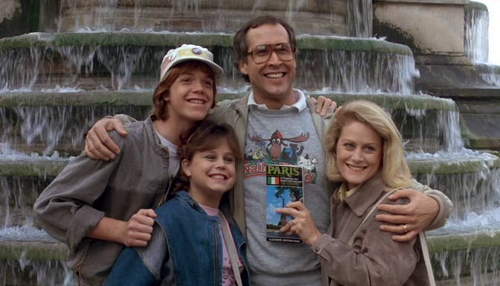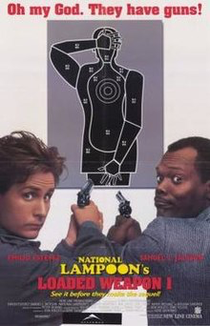 NATIONAL LAMPOON'S LOADED WEAPON 1 (12)
New Line (Suzanne Todd & David Willis)
W: Don Holley & Gene Quintano
Ed: Christopher Greenbury
Emilio Estevez (Sgt. Jack Colt), Samuel L. Jackson (Sgt. Wes Luger), Kathy Ireland (Destiny Demeanor), Jon Lovitz (Rick Becker), Tim Curry (Mr. Jigsaw), Frank McRae (Capt. Doyle), William Shatner (Gen. Curtis Mortars), F. Murray Abraham (Dr. Harold Leacher)
Nothing to do with any of the previous National Lampoon's films, but rather an incredibly silly spoof of the Lethal Weapon movies from the Saturday Night Live production team with an awful lot of references from other popular films of the time chucked in for good measure (Basic Instinct, Die Hard, The Silence Of The Lambs, etc).
There's one or two moments which raise a smile as it pokes fun at the mismatched cop duo, but plot is very silly, the comedy is rather immature and many of the supporting performances and cameos are incredibly annoying.
4/10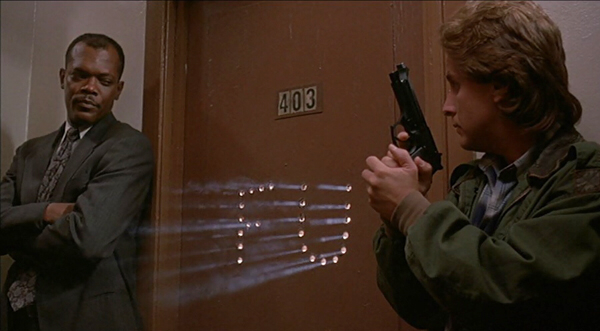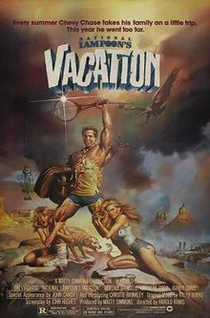 NATIONAL LAMPOON'S VACATION (15)
Warner Bros. (Matt Simmons)
Chevy Chase (Clark Griswold), Beverly D'Angelo (Ellen Griswold), Imogene Coca (Aunt Edna), Randy Quaid (Cousin Eddie), Anthony Michael Hall (Rusty Griswold), Dana Barron (Audrey Griswold), Eddie Bracken (Roy Walley), John Candy (Russ Lasky)
The first of the Griswold Family's SNL inspired comedies sees the calamitous family journey on a road trip from their Chicago home to a Californian theme park, but things go from bad to worse as they head towards the west coast.
Clark and Ellen Griswold & their kids Rusty and Audrey have the road trip from hell as they get lost in St. Louis, lose their luggage in Utah, have a road accident on a deserted stretch of the expressway and run out of cash before they even reach the California border.
More notable as one of John Hughes' early scripts than anything which really happens during its running time, and it clearly provided a bit of inspiration for one of his later scripts (Planes, Trains & Automobiles). It does have a few funny moments, but relies too much on a rather cruel, black humour rather than the more lighthearted variety that came in the later films featuring the same family (European Vacation, Christmas Vacation and Vegas Vacation).
Remade in 2015 as "Vacation" (qv).
6/10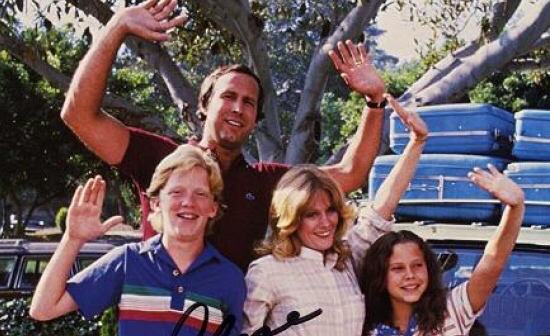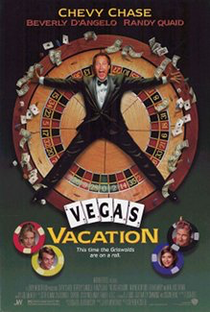 VEGAS VACATION (NATIONAL LAMPOON'S VEGAS VACATION) (PG)
D: Stephen Kessler
Warner Bros (Jerry Weintraub)
US 1997
93 mins
Comedy
W: Elisa Bell & Bob Ducsay [based on characters created by John Hughes]
DP: William A. Fraker
Ed: Seth Flaum
Mus: Joel McNeely
Chevy Chase (Clark Griswold), Beverly D'Angelo (Ellen Griswold), Ethan Embry (Russ Griswold), Marisol Nichols (Audrey Griswold), Randy Quaid (Cousin Eddie), Wallace Shawn (Marty), Wayne Newton (himself)
The fourth outing for the Griswold family sees the calamitous Clark (Chevy Chase) celebrate a big promotion by taking his wife and kids to Las Vegas, where they have various misadventures in a rather slapdash manner.
Without the writing talents of John Hughes and dropping "National Lampoon's" from the title, the film has some references to previous movies but is altogether a bit of a mess, throwing multiple plot threads in without doing much with any of them.
There's a rather amusing storyline where Clark is on a bad run of luck, chasing his gambling losses only to lose even more, whilst his teenage son, using a fake ID, goes on a huge winning streak. Unfortunately, this only covers about 20 minutes of the film, whereas the rest has some stupid nonsense about Ellen becoming a romantic interest for Wayne Newton (playing himself) and daughter Audrey Griswold, considering a career as a stripper.
There's also a scene set at the Hoover Dam which really shouldn't be here at all, it adds nothing to the story and wouldn't have made any difference if it were cut from the film altogether.
The film is reasonably fun as throwaway rubbish, but it's the weakest of the four films featuring the Griswolds.
5/10