The Manchurian Candidate (1962/2004)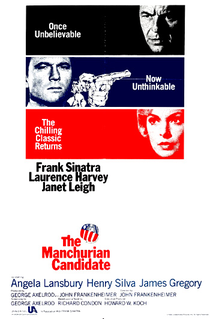 THE MANCHURIAN CANDIDATE (PG)
D: John Frankenheimer
United Artists (Howard Koch)
W: George Axelrod [based on the novel by Richard Condon]
Ed: Ferris Webster
Frank Sinatra (Bennett Marco), Lawrence Harvey (Raymond Shaw), Janet Leigh (Rosie), James Gregory (Sen. John Iselin), Angela Lansbury (Mrs. Shaw), Henry Silva (Chunjim), John McGiver (Sen. Thomas Jordan)
Based on the novel by Richard Condon and released at a time when the Cold War was at the forefront of many people's minds, this classic political thriller sees a Korean War hero (Lawrence Harvey) return to America as a brainwashed assassin triggered to murder a liberal senator. Meanwhile, a military investigator (Frank Sinatra) is plagued by nightmares and has his suspicions that not all is as it seems.
Angela Lansbury delivers a brilliantly chilling performance as the main character's monstrously ambitious mother. 
Perhaps it goes on for 20 minutes more than it ought to, but it's a fine example of its genre and one of the very best films of the early 1960's.
A remake emerged in 2004, and didn't do a bad job with the update.
8/10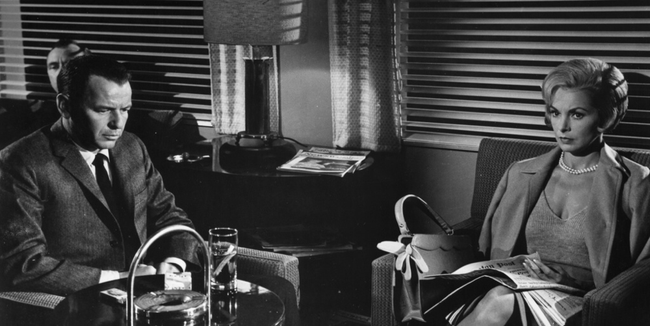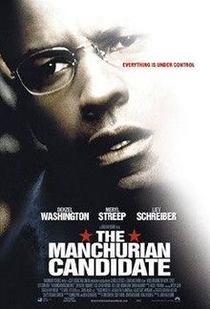 THE MANCHURIAN CANDIDATE (15)
Paramount (Ilona Herzberg, Jonathan Demme, Scott Rudin & Tina Sinatra)
W: Daniel Pyne & Dean Georgaris [based on the novel by Richard Condon]
Ed: Carol Littleton & Craig McKay
Denzel Washington (Maj. Bennett Marco), Liev Schreiber (Raymond Prentiss Shaw), Meryl Streep(Eleanor Prentiss Shaw), Jon Voight (Thomas Jordan), Kimberly Elise (Eugenie Rose)
One of the best remakes in recent years, updating the story to incorporate events of the Gulf War.
Denzel Washington plays a decorated soldier experiencing terrifying flashbacks of his tour of duty and uncovers a conspiracy involving a presidential election and an eerie brainwashing experiment.
Director Jonathan Demme is spot-on with the update of both the 1962 film and Richard Condon's original novel, even managing to append a unique twist to the proceedings which doesn't feel forced or clichéd.
The casting decisions are also fantastic, particularly Meryl Streep filling the shoes of Angela Lansbury's creepy performance in the previous film. I personally prefer the 1962 version, but as far as remakes go, it's a nice change to have one this enjoyable.
7/10