Miracle on 34th Street (1947/1994)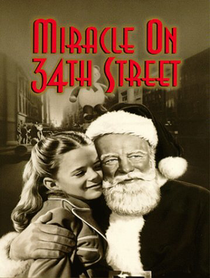 MIRACLE ON 34TH STREET (U)
20th Century Fox (William Perlberg)
W: George Seaton [based on a story by Valentine Davies]
DP: Charles Clarke & Lloyd Ahern
Maureen O'Hara (Doris Walker), John Payne (Fred Gailey), Natalie Wood (Susan Walker), Edmund Gwenn(Kris Kringle), Gene Lockhart (Judge Henry Harper)
Seasonal classic in which a department store Santa Claus claims that he's the real thing and is committed as a result, only for the community to rally for his release.
Parts of the film haven't dated particularly well, but it's a sweet & charming story of Yuletide innocence which perfectly encapsulates the magical time of year.
8/10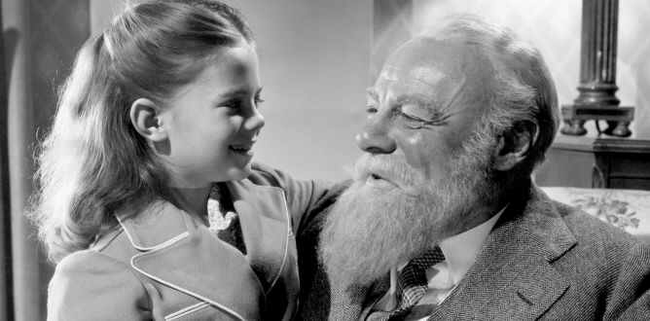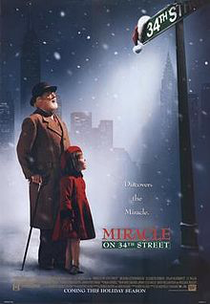 MIRACLE ON 34TH STREET (PG)
20th Century Fox (John Hughes)
W: George Seaton & John Hughes [based on a story by Valentine Davies]
Elizabeth Perkins (Dorey Walker), Dylan McDermott (Bryan Bedford), Mara Wilson (Susan Walker), Richard Attenborough (Kris Kringle), J.T. Walsh (Ed Collins)
Schmaltzy remake of the 1947 classic with some good performances, especially from Richard Attenborough as the department store Santa Claus who claims to be the real thing.
As far as remakes go, this is very well done, but seems to have been dipped in an extra coating of sugar in the more sentimental moments.
7/10