Major League (1 & 2)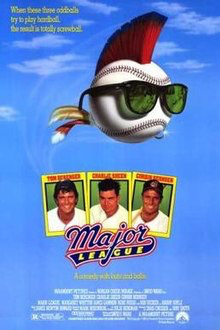 MAJOR LEAGUE (15)
Braveworld (Mark Rosenberg)
Ed: Dennis M. Hill & Tony Lombardo
Tom Berenger (Jake Taylor), Charlie Sheen (Ricky 'Wild Thing' Vaughn), Corbin Bernsen (Roger Dorn), Margaret Whitton (Rachel Phelps), Rene Russo (Lynn Weslin), Wesley Snipes (Willie Mays Hayes), Dennis Haysbert (Pedro Cerrano)
A corrupt owner of the Cleveland Indians baseball team throws together a ragtag group of has-beens and wannabes in the hope that their season will end in tatters and she can franchise the team off for huge financial gain. The players, however, pull out all the stops in order to win the World Series and save the club.
The jokes are average, but the performances are generally good, especially from Tom Berenger as a veteran player, Charlie Sheen as a myopic pitcher and Dennis Haysbert as a voodoo-practising oddball. Guilty pleasure stuff.
5/10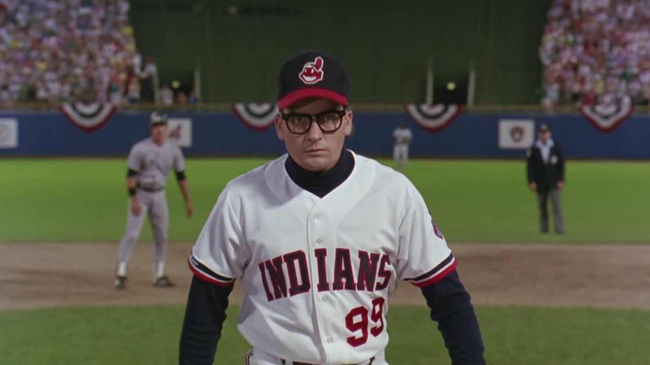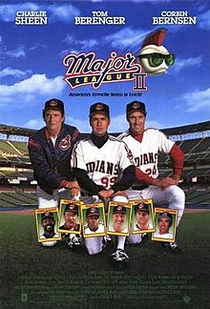 MAJOR LEAGUE II (12)
Warner Bros./Morgan Creek (James G. Robinson & David S. Ward)
W: R. J. Stewart, Tom S. Parker & Jim Jennewein [based on characters created by David S. Ward]
Ed: Paul Seydor & Donn Cambern
Tom Berenger (Jake Taylor), Charlie Sheen (Rick 'Wild Thing' Vaughn), Corbin Bernsen (Roger Dorn), Dennis Haysbert (Pedro Cerrano)
Garbled retread of the first film with virtually the same plot and the same tired jokes. Dennis Haysbert's character inextricably switches from Voodooist to Buddhist for no particular reason. Boring.
More sequels followed, but nobody cared.
4/10