Mad Max (film series)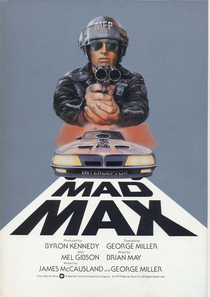 MAD MAX (15)
D: George Miller
Warner Bros (Byron Kennedy)
Action/Thriller/Science Fiction
W: James McCausland & George Miller
Ed: Tony Paterson & Cliff Hayes
Mel Gibson (Max Rockatansky), Joanna Samuel (Jessie), Hugh Keays-Byrne (The Toecutter), Steve Bisley (Jim Goose)
During the dawn of an apocalyptic new age, a policeman seeks revenge on the motorcycle gang that murdered his wife and child.
Though much of the execution behind the vision has dated quite badly with its low-budget style, the idea itself was streets ahead of the time. Despite its low budget, the film was a huge box office hit, especially in its native Australia, and for nearly two decades, the film held the biggest budget/profit ratio worldwide.
Much of the film is build up towards a violently climactic ending which set up a further two sequels with Mel Gibson in the starring role.
7/10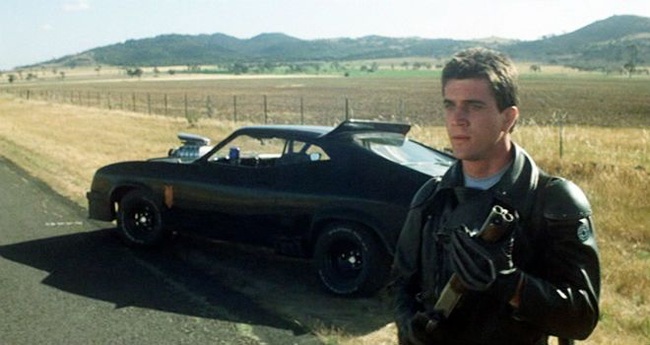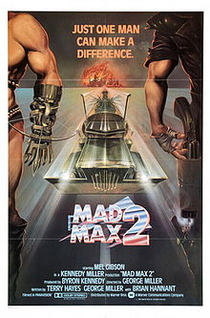 MAD MAX 2: THE ROAD WARRIOR (15)
Warner Bros (Byron Kennedy)
W: Terry Hayes, George Miller & Brian Hannant
Ed: David Stiven, Tim Wellburn & Michael Chirgwin
Mel Gibson (Max Rockatansky), Bruce Spence (The Gyro Captain), Vernon Wells (Wez), Emil Minty (The Feral Kid), Michael Preston (Pappagallo)
A former policeman turned drifter becomes involved in a war over petrol between what remains of the old police forces and a violent gang of bikers.
A continuation of events from the first film, with a more expensive budget making for a much wider scope, bigger stunts and more explosive action scenes.
There aren't many sequels which better the original film, but this was one of them. In fact, it was the best of the entire series until Mad Max: Fury Road emerged in 2015.
7/10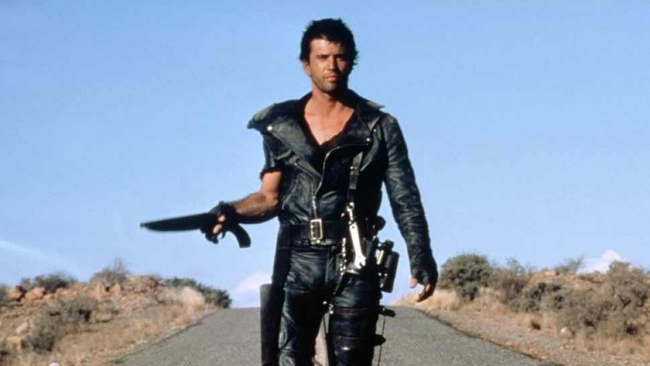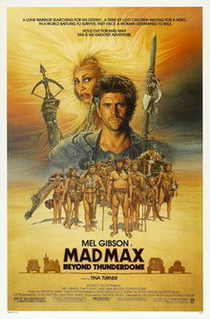 MAD MAX: BEYOND THUNDERDOME (15)
Warner Bros (George Miller)
Action/Adventure/Science Fiction
W: Terry Hayes & George Miller
Ed: Richard Francis-Bruce
Mel Gibson (Max Rockatansky), Tina Turner (Aunty Entity), Bruce Spence (Jebediah), Angelo Rossito (Master), Frank Thring (The Collector), Adam Cockburn (Jebediah, Jr.)
The weakest of the Mad Max films sees the policeman turned drifter arrive in a desert town ruled by a ruthless woman.
Though the vision is continued from the previous two films, the storyline here is much weaker. Tina Turner vamps slightly in her supporting role, but provides some pretty good songs for the film soundtrack (most notably "We Don't Need Another Hero").
5/10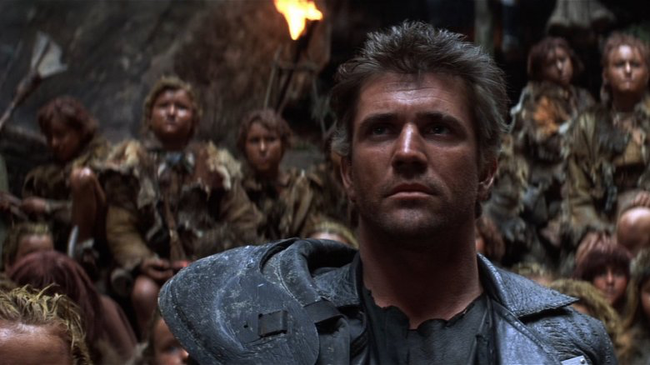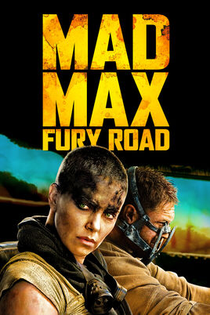 MAD MAX: FURY ROAD (15)
D: George Miller
Warner/Village Roadshow (Doug Mitchell, George Miller & P. J. Voeten)
Action/Adventure/Science Fiction
W: George Miller, Brendan McCarthy & Nico Lathouris
Ed: Margaret Sixel
Cos: Jenny Beavan
Tom Hardy (Max Rockatansky), Charlize Theron (Imperator Furiosa), Nicholas Hoult (Nux), Hugh Keays-Byrne (Immortan Joe), Rosie Huntingdon-Whiteley (The Splendid Angharad), Riley Keough (Capable), Zoë Kravitz (Toast the Knowing), Abbey Lee (The Dag)
Though Hollywood output has become far too overshadowed with sequels, remakes, reboots and re-imaginations in recent years, Mad Max is a film series which probably needed a makeover, with a new age of computer-generated visual effects able to portray the futuristic world much better than what could be afforded in the late 1970's and early 1980's.
Unclear whether the film is a sequel to the Mel Gibson trilogy or a remake of the second movie (The Road Warrior), it's fair to say it could be neither, simply presenting the vision to a new generation with a new cast of actors.
As for the story, it's practically a series of car chases and a flurry of action sequences as a rebellious woman (Furiosa - Charlize Theron) drives across the desert wastelands of a post-apocalyptic Australia with a trio of gangs in hot pursuit. Coming to her aid is Max (Tom Hardy), once a cop, but now a drifter whose only means is to survive in this new world. He escapes from being a hood ornament for one of the pursuing gangs and assists Furiosa in smuggling a group of women to safety and away from their husband, a tyrannical leader who controls the water supply of the new world.
Though the story isn't going to win any awards, the visuals are brilliantly conceived. It's not really any better or worse than the original trilogy, but this is clearly what director George Miller would have wanted to make back in the early 1980's had the budget and technology been at his disposal, and also manages to be quite allegorical with the conflicts in the Middle East.
This will whet the appetite for anyone craving a decent action movie, hitting full throttle early on and not once stopping to hit the brakes.
8/10