James Bond (Timothy Dalton)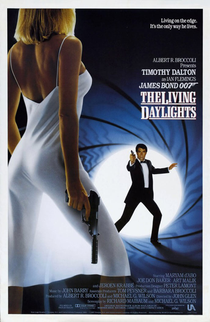 THE LIVING DAYLIGHTS (PG)
MGM/United Artists/Eon (Albert R. Broccoli & Michael G. Wilson)
W: Richard Maibaum & Michael G. Wilson [based on the characters created by Ian Fleming]
Ed: John Grover & Peter Davies
Timothy Dalton (James Bond), Maryam D'Abo (Kara Milovy), Jeroen Krabbe (Gen. Georgi Koskov), Joe Don Baker (Brad Whitaker), John Rhys-Davies (Gen. Leonid Pushkin), Art Malik (Kamran Shah)
Timothy Dalton becomes the fourth actor to portray James Bond for the Eon-produced franchise, taking over the role from Roger Moore (who many feel was a poor choice for the suave British spy).
Dalton brings charm to the role, however, his delivery is always rather wooden, therefore the film relies heavily on special effects, stunt work and adventure, of which it has plenty, but it's not amongst the best of the 007 films, and is quite unmemorable for the most part, especially in its Cold War inspired plot.
Dalton reprised the role for Licence To Kill, but thereafter, the franchise was put on skids for 6 years until Pierce Brosnan more winningly stepped into the shoes of the lead character.
6/10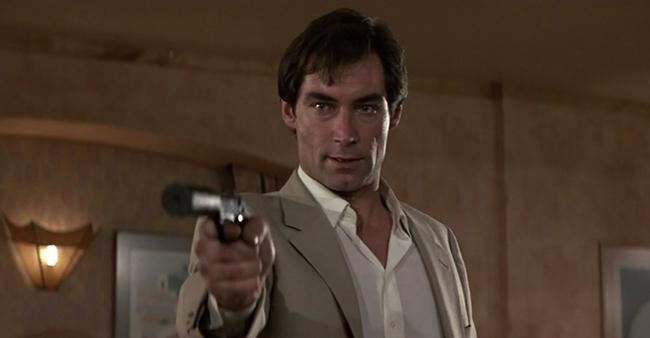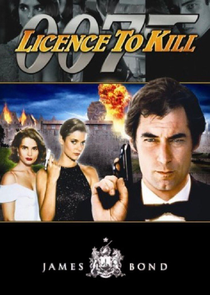 LICENCE TO KILL (15)
D: John Glen
MGM/United Artists/Eon (Albert R. Broccoli & Michael G. Wilson)
UK/USA 🇬🇧 🇺🇸 1989
133 mins
Action/Thriller
W: Michael G. Wilson & Richard Maibaum [based on characters created by Ian Fleming]
DP: Alec Mills
Ed: John Grover
Mus: Michael Kamen
Timothy Dalton (James Bond), Carey Lowell (Pam Bouvier), Robert Davi (Franz Chavez), Talisa Soto (Lupe Lamora), Anthony Zerbe (Milton Krest), Benicio Del Toro (Dario)
Nearly two decades before Daniel Craig starred in dark & violent Bond movies, Timothy Dalton played 007 in this camp and violent outing for the British secret agent, who goes rogue and wants revenge when a newly-wed colleague is left for dead and his wife murdered by a remorseless drug dealer and his henchmen.
For me, there's very little about this film to fit it into the James Bond series of films, the violence is out of place considering the films which preceded and the main villain just seems lifted from any routine crime thriller made around the same time. Timothy Dalton isn't suave enough to play the lead either and it's no surprise that this was his last Bond movie after just two movies. The franchise itself went on a six year break until Pierce Brosnan stepped into the shoes for Goldeneye.
Great title song, but the rest of the film isn't great. Poorly staged action scenes which feel like parody, stilted dialogue, plot points and characters which go nowhere and a huge waste of Q's amazing gadgets. Not the worst Bond movie, but it's closer to the bottom of the list than the top.
5/10