The Lady Vanishes (1938/1979)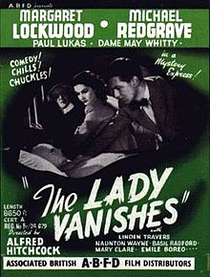 THE LADY VANISHES (U)
D: Alfred Hitchcock
Gaumont/ABFD (Edward Black)
W: Sidney Gilliat & Frank Launder [based on the novel "The Wheel Spins" by Ethel Lina White]
Ed: Alfred Roome & R. E. Dearing
Margaret Lockwood (Iris Henderson), Michael Redgrave(Gilbert Redman), Dame May Whitty(Miss Froy), Paul Lukas (Dr. Egon Hartz), Basil Radford (Charters)
Classic Hitchcock suspense which, as well as his previous film (The 39 Steps) saw the great director make in-roads to direct films in America.
On a train journey through a politically charged Europe, an elderly British nanny is abducted, and the woman who shared a compartment with her finds that everybody else on the train doubts her very existence.
The first 30 minutes of the film seems like something completely different however, set in an overbooked hotel and adopting the style of a screwball comedy and feeling incredibly outdated. In fact, if one were to skip though the opening act and straight to the scenes aboard the train, it would make little difference to the overall film.
Still, it remains amongst Hitchcock's greatest films, despite being very early on in the famous director's career.
8/10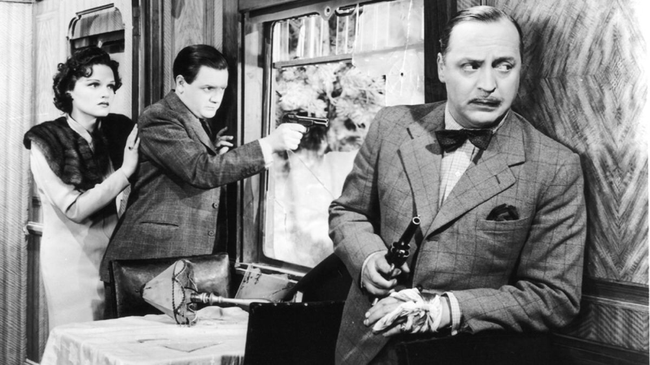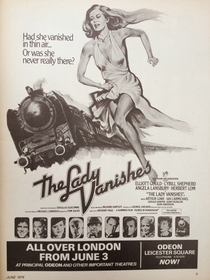 THE LADY VANISHES (PG)
Rank/Hammer (Michael Carreras & Tom Sachs)
W: George Axelrod [based on the novel "The Wheel Spins" by Ethel Lina White]
Cybill Shepherd (Amanda Kelly), Elliott Gould (Robert Condon), Angela Lansbury (Miss Froy), Herbert Lom (Dr. Hartz), Arthur Lowe (Charters)
Remake of the above with miscast performances and an incline towards a more comedic style of filmmaking, which doesn't work particularly well in the context of a mystery/thriller.
The plot is the same, set aboard a train crossing Europe on the brink of war, where an old lady vanishes and a socialite seems to be the only witness to her existence.
Catch the original instead. It may feel more dated, but at least the performances aren't odious and smug.
4/10