Lolita (1962/1997)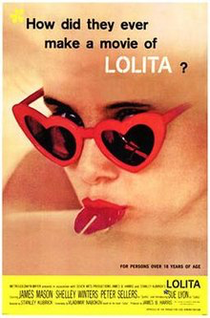 LOLITA (18)
MGM/Seven Arts (James B. Harris)
W: Vladimir Nabakov [based on his novel]
James Mason (Humbert Humbert), Sue Lyon (Lolita Haze), Shelley Winters (Charlotte Haze), Peter Sellers (Clare Quilty), Marianne Stone (Vivian Darkbloom), Diana Decker (Jean Farlow), Jerry Stovin (John Farlow)
Never one to shy away from controversial subjects, Stanley Kubrick's tackling of Vladimir Nabakov's contentious novel about a love affair between a grown man and a child is incredibly diluted from its source material, arguably because it's all the filmmakers could get away with in 1962, though the symbolism and innuendo is still done incredibly well.
The performances are never short of excellent and the screenplay does push some boundaries. It's far from the great director's best work though and the material is certain to leave an unpleasant aftertaste.
6/10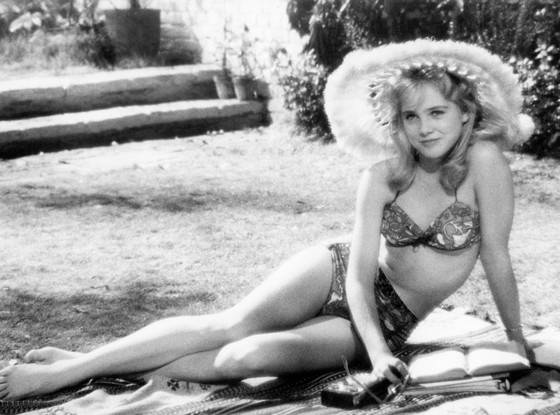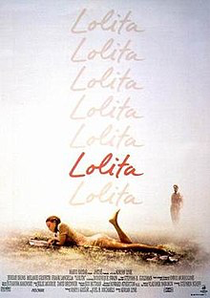 LOLITA (18)
Pathé (Mario Kassar & Joel B. Michaels)
W: Stephen Schiff [based on the novel by Vladimir Nabakov]
Ed: Julie Monroe, David Brenner & F. Paul Benz
Jeremy Irons (Dr. Humbert Humbert), Melanie Griffith (Charlotte Haze), Frank Langella (Clare Quilty), Dominique Swain (Dolores 'Lolita' Haze)
Though this 1990's adaptation of Nabakov's novel increases the age gap between the lustful man and the child of his desires, it seems even less controversial or provocative than Kubrick's 1962 version.
No fault can be placed with the performances, and the cinematography is also excellent. Perhaps the problems lie with director Adrian Lyne not wishing to caught up in the controversy of the subject matter (or perhaps it's simply not a very nice story to tell in the first place).
On balance, the 1962 version is much more palatable, but neither version is what I would consider pleasant viewing.
5/10