The Jungle Book (1967/2016)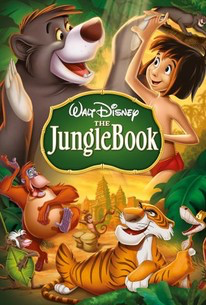 THE JUNGLE BOOK (U)
W: Larry Clemmons, Ralph Wright, Ken Anderson & Vance Gerry [based on the stories by Rudyard Kipling]
Mus: George Bruns; Terry Gilkyson, Richard Sherman & Robert Sherman 
voices of: Phil Harris (Baloo), Sebastian Cabot (Bagheera), Louis Prima (King Louie), George Sanders (Shere Khan), Sterling Holloway (Kaa), J. Pat O'Malley (Colonel Hathi), Bruce Reitherman (Mowgli)
The last animated film to be personally supervised by Walt Disney and easily the best work to emerge from the studio during the later part of the 1960's (although Disney were far more focused on live action projects during this time).
The story here is more liberal with the stories by Rudyard Kipling, keeping the name of the main character, Mowgli, a boy raised in the Indian jungle by a pack of wolves, but almost everything else is adapted to make the tale more family friendly and adventurous, and it is only typical of a Disney production to give the creatures voices and let them sing songs, but the majority of the songs are incredibly memorable ("The Bare Necessities", "I Wanna Be Like You").
It would be over two decades later when Disney studios next produced an animated feature of such high quality.
7/10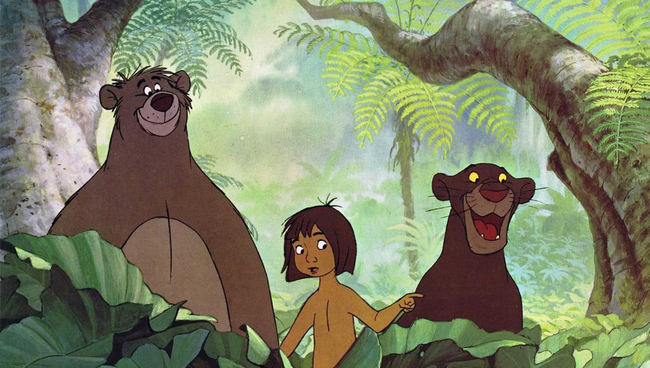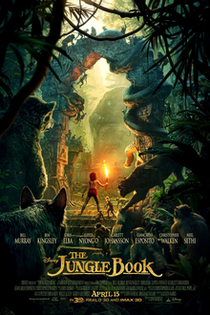 THE JUNGLE BOOK (PG)
Disney/Fairview (Jon Favreau & Brigham Taylor)
W: Justin Marks [based on the books by Rudyard Kipling]
voices of: Bill Murray (Baloo), Ben Kingsley (Bagheera), Idris Elba (Shere Khan), Christopher Walken (King Louie), Scarlett Johansson (Kaa), Lupita Nyong'o (Raksha), Giancarlo Esposito (Akela)
Disney's live action version of Rudyard Kipling's jungle adventure is more faithful to the 1967 animated film than it is to the original stories, which isn't necessarily a bad thing, in fact, this is one of Disney's best live action movies for quite some time. 
Mowgli, a young boy raised in the jungle by wolves and told to obey the strict rules of the land, is asked to flee to the human village on the outskirts when villainous tiger, Shere Khan has his sights set on the orphan. Led into exile by a friendly panther, Mowgli is separated and meets an array of talking jungle creatures, some friendlier than others.
Those familiar with the 1967 film will know the story well, and though this film only retains two of the songs, it still keeps the magic you'd associate with a Disney production because of the amazing visual effects, which make the talking animals seem incredibly realistic. Brilliant production design also achieves this feat, whilst the vocal performances for the jungle's animals are all marvellously on point.
It's probably a good thing that there's a lack of songs, since the only human actor in the cast, Neel Sethi, has an atrocious singing voice, but aside from that, his performance is decent enough for a juvenile in a family movie.
Only Rudyard Kipling's most devoted fans will find this disappointing.
7/10