John Wick (1 & 2)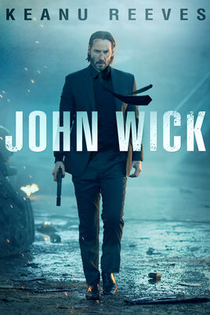 JOHN WICK (18)
D: Chad Stahelski (& David Leitch)
Summit/Thunder Road (Basil Iwanyk, David Leitch, Michael Witherill, James McTeigue & Eva Longoria)
Keanu Reeves (John Wick), Michael Nyqvist (Viggo Tarasov), Alfie Allen (Iosef Tarasov), Adrianne Palicki (Ms. Perkins), Bridget Moynahan (Helen Wick)
Taken-lite action thriller staring Keanu Reeves as the title character, a former mob hitman who wants revenge on the gangsters who kill his dog.
It's actually better than it sounds, with plenty of action and a cold, emotionless performance that suits the lead actor's skillset.
For action fans, this is a refreshing change from the frenetically edited fight scenes which were brought about by the Bourne movies, as this adopts a more balletic, expertly choreographed style where you can actually make out what the hell is going on.
A sequel followed in 2017 (see below).
6/10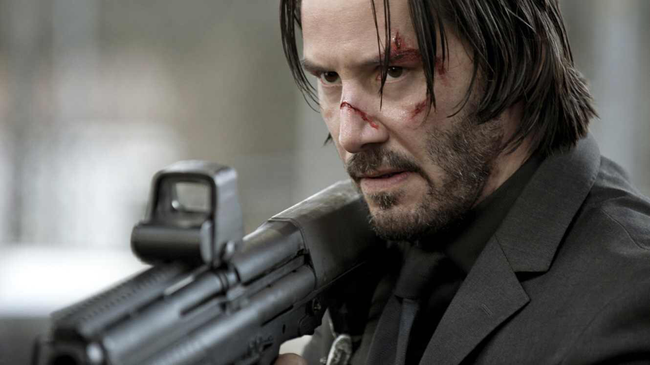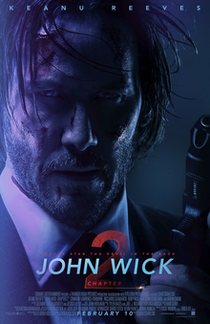 JOHN WICK: CHAPTER 2 (18)
D: Chad Stahelski
Lionsgate/Summit/Thunder Road/87 Eleven (Basil Iwanyk & Erica Lee)
US 2017
122 mins
Action/Thriller
W: Derek Kolstad
DP: Dan Laustsen
Ed: Evan Schiff
Mus: Tyler Bates & Joel J. Richard
Keanu Reeves (John Wick), Riccardo Scamarcio (Santino D'Antonio), Ian McShane (Winston), Ruby Rose (Ares), Common (Cassian), Claudia Gerini (Gianna D'Antonio), Laurence Fishburne (The Bowery King), Peter Stormare (Abram Tarasov)
John Wick: Chapter 2 starts where the first movie left off and wastes no time as the former hitman goes about beating up the bad guys to get his stolen car back. If you want character development, that's all you're gonna get.
Wick is then visited by Santino D'Antonio, the gangster who allowed Wick to retire on the condition that he is granted one last favour... and now is the time for that favour to be extended.
The hitman reluctantly travels to Rome to carry out his mission only to become double-crossed and find himself on a hit list when he returns back to New York soil.
Storywise, the plot of this sequel has many of the tropes you'd come to expect from this kind of genre (unlike a man exacting revenge for the murder of his dog) although it does become increasingly silly as the film goes on.
As with the first film, the action scenes are brilliantly choreographed and directed, assisted by some rather amazing cinematography for an action movie, as well as exhilarating music and good editing.
The film leaves it open for chapter 3, expected imminently...
6/10