James Bond (Pierce Brosnan)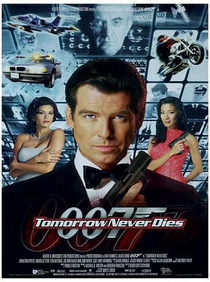 TOMORROW NEVER DIES (12)
MGM/United Artists/Eon (Michael Wilson & Barbara Broccoli)
W: Bruce Feirstein [based on characters created by Ian Fleming]
Ed: Dominique Fortin & Michel Arcand
Pierce Brosnan (James Bond), Jonathan Pryce (Elliot Carver), Michelle Yeoh (Wai Lin), Teri Hatcher (Paris Carver), Joe Don Baker (Jack Wade), Ricky Jade (Henry Gupta)
James Bond takes on a powerful media mogul who manipulates the news by creating catastrophic events, ensuring that his newspaper chains are first with the breaking scoop.
1984 meets 007, with the usual gadgets, gimmicks, stunts and beautiful women. Pierce Brosnan doesn't do a bad job as the suave British spy, but the script doesn't really give him enough to go with. Enjoyable enough, but it's no Goldfinger.
6/10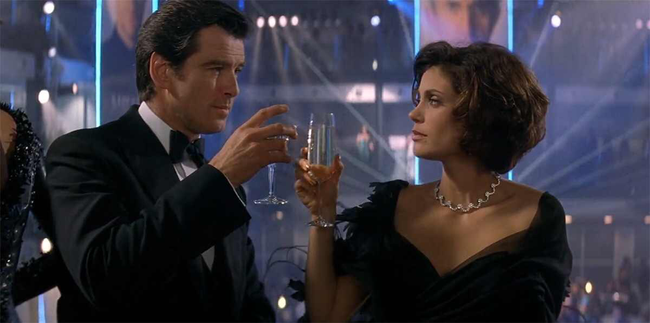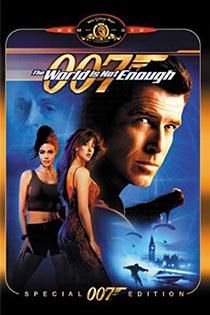 THE WORLD IS NOT ENOUGH (15)
MGM/Eon (Michael G. Wilson & Barbara Broccoli)
W: Neal Purvis, Robert Wade & Bruce Feistein [based on characters created by Ian Fleming]
Pierce Brosnan (James Bond), Sophie Marceau (Elektra King), Robert Carlyle (Victor Zokas), Denise Richards (Christmas Jones), Robbie Coltrane (Valentin Zukovsky), Judi Dench (M), Desmond Llewelyn (Q), John Cleese (R)
Pierce Brosnan's third appearance as James Bond sees him take on a villain who is immune from feeling any pain. 
The film begins well, with an action-packed gambit which seems to be the staple of Bond movies. It soon goes downhill though, especially after the introduction of Bond girl Christmas Jones, played by a hugely miscast Denise Richards, who may be pleasing on the eye, but can't act for shit.
Certainly better than Brosnan's next outing as 007 (the awful Die Another Day).
5/10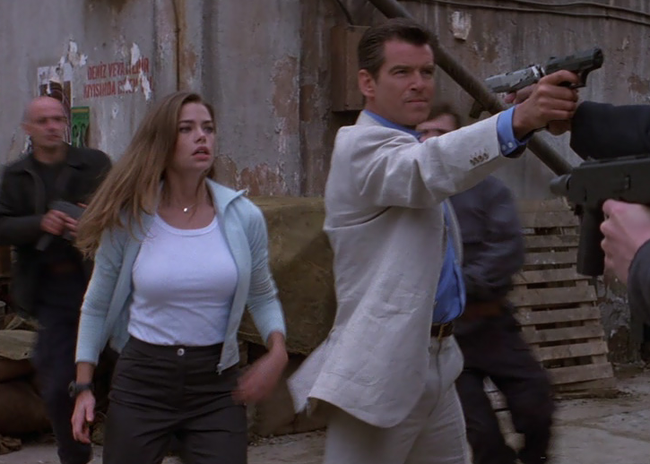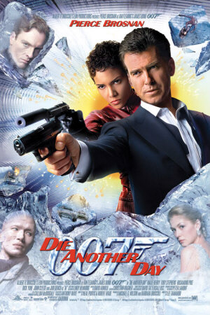 DIE ANOTHER DAY (12)
20th Century Fox/Odyssey/Apollo (Sam Taylor, Mike Downey & Frank Huebner)
W: Neal Purvis & Robert Wade [based on characters created by Ian Fleming]
Pierce Brosnan (James Bond), Halle Berry (Jinx Johnson), Toby Stephens (Gustav Graves), Rosamund Pike (Miranda Frost), Rick Yune (Zao), Judi Dench (M), John Cleese (Q), Michael Madsen (Damien Falco), Madonna (Verity)
James Bond escapes imprisonment by North Koreans and sets out to discover who betrayed him.
Pierce Brosnan deserves a little credit for keeping a straight face through what is easily the most ridiculous Bond movie so far, which takes the piss out of viewers by asking them to accept that it's feasible for the film's hero to hide behind an invisible car.
Worst Bond film. Worst Bond song. Worst Bond cameo appearance. Take a bow, Madonna.
4/10