Jack Reacher (1 & 2)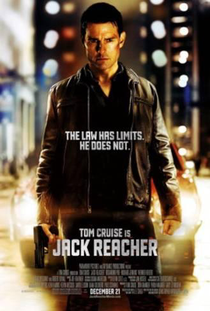 JACK REACHER (15)
Paramount/Skydance (Tom Cruise, Paula Wagner, Gary Levinsohn & Dana Goldberg)
W: Christopher McQuarrie [based on the book "One Shot" by Lee Child]
Tom Cruise (Jack Reacher), Rosamund Pike (Helen Rodin), Richard Jenkins (Alex Rodin), Jai Courtney (Charlie), Werner Herzog (Zec Chelovek), David Oyelowo (Emerson), Joseph Sikora (James Barr), Robert Duvall (Martin Cash)
Surprisingly better than expected, although I must admit it did seem like a Tom Cruise ego-trip. I've not read the novel this was based on, but it's easy to understand why fans of the book deemed Cruise as miscast, height aside, his character was simply too likeable for someone who I feel was meant to be morally dubious, nevertheless, for story alone, this was an enjoyable action-thriller.
The first three-quarters of the movie surrounds a man framed for the homicide of 5 strangers, asking for Jack Reacher personally before being beaten by other prison inmates into a coma.
Jack Reacher, an army detective, then teams up with the framed man's attorney as they chase the real culprits.         
The final quarter goes straight into your typical action movie, which was a slight shame because it had all been quite intelligent up to that point. Still, the action was enough to maintain tension and was well directed and choreographed.
I expected little from this movie but was entertained throughout, striking some similarities with the first (and best) season of the TV show Prison Break.
6/10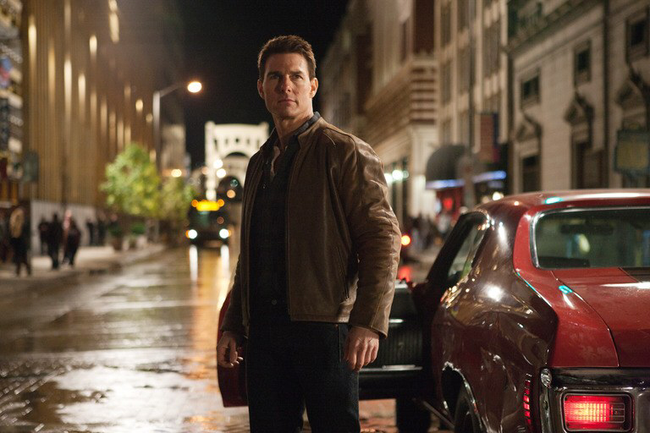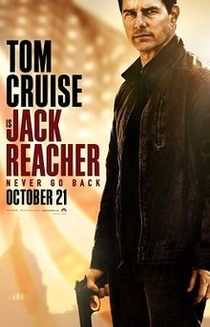 JACK REACHER: NEVER GO BACK (12)
D: Edward Zwick
Paramount/Skydance (Tom Cruise, Don Granger & Christopher McQuarrie)
US 2016
118 mins
Action/Thriller
W: Richard Wenk, Edward Zwick & Marshall Herskovitz [based on the novel 'Never Go Back' by Lee Child]
DP: Oliver Wood
Ed: Billy Weber
Mus: Henry Jackman
Tom Cruise (Jack Reacher), Cobie Smulders (Maj. Susan Turner), Aldis Hodge (Capt. Anthony Espin), Danika Yarosh (Samantha Dutton), Patrick Heusinger (The Hunter), Holt McCallany (Col. Sam Morgan)
Jack Reacher returns in this disappointingly by-the-numbers sequel, which fails to live up to the excitement of the first film, despite having a far more experienced director at the helm in Edward Zwick.
The story follows the ex-military detective as he contacts an old colleague for a meeting, only for her to be accused of espionage and himself a target for assassination. They go on the run, along with a teenage girl who may or may not be Reacher's daughter, and try to identify who framed them, leading to a weapon trading conspiracy at a superior level of the armed forces.
The action scenes are well choreographed, but the plot wastes a lot of time on shaggy dog elements which don't bring any tension or progression to the story.
Overall, the film is nothing more than bang average and Tom Cruise is beginning to look a little too old for these shenanigans.
5/10