The Hunger Games (film series)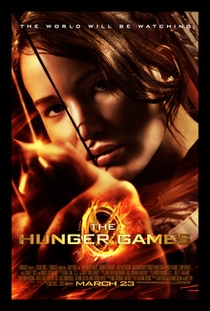 THE HUNGER GAMES (12)
Lions Gate/Color Force (Nina Jacobson & Jon Kilik)
Science Fiction/Adventure
W: Gary Ross, Billy Ray & Suzanne Collins [based on the novel by Suzanne Collins]
Ed: Stephen Mirrione & Juliette Welfling     
Cos: Judianna Makovsky 
Jennifer Lawrence (Katniss Everdeen), Josh Hutcherson (Peeta Mellark), Liam Hemsworth (Gale Hawthorne), Woody Harrelson (Haymitch Abernathy), Elizabeth Banks (Effie Trinket), Lenny Kravitz (Cinna), Stanley Tucci (Caesar Flickerman), Wes Bentley (Seneca Crane), Donald Sutherland (President Coriolanus Snow)
A futuristic planet is split into districts. Every year, two juvenile members are picked from each district to enter a battle to the death. The participants are paraded as though they're celebrities, with the eventually winners guaranteed a life of luxury.
I've not read the book this is based on but 60 million kids have. I probably won't read the book because the whole storyline is a pastiche of other, better films and books. It's 1984, Lord Of The Flies, The Running Man & Battle Royale with a Twilightesque romance chucked in. 
Saying that, the movie itself isn't bad- it has a lot of Terry Gilliam style visuals of a dystopian future, the acting & production values are good and it's reasonably paced (a little slow in places). 
Perhaps this is film which you need to read the book for first, it just seemed a lot was missing or not completely explained, but Jennifer Lawrence delivers a good performance with a screenplay which doesn't particularly help her and the ending just seemed to be lacking something. 
On the whole, it was enjoyable, but not fantastic- I'd be more likely to recommend Battle Royale instead (but not for kids, that would just be mean).
7/10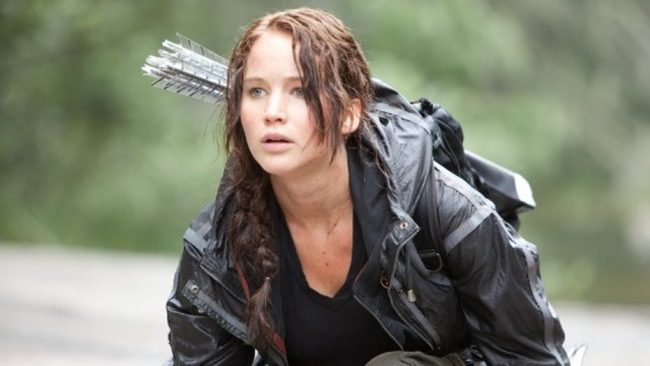 THE HUNGER GAMES: CATCHING FIRE (12)
Lions Gate/Color Force (Nina Jacobson & Jon Kilik)
Science Fiction/Adventure
W: Simon Beaufoy & Michael de Bruyn [based on the novel by Suzanne Collins]
Jennifer Lawrence (Katniss Everdeen), Josh Hutcherson (Peeta Mellark), Liam Hemsworth (Gale Hawthorne), Woody Harrelson (Haymitch Abernathy), Elizabeth Banks (Effie Trinket), Philip Seymour Hoffman (Plutarch Heavensbee), Jeffrey Wright (Beetee Latier), Lenny Kravitz (Cinna), Stanley Tucci (Caesar Flickerman), Donald Sutherland (President Coriolanus Snow)
Even if you're not in the target demographic, the first film was surprisingly enjoyable, unfortunately this second installment just doesn't have the same impact. Sorry fans, just the way I see it.
The pacing is much slower than the first film and the rules of combat have been changed, as winners from previous "games" are set to return for an anniversary. This time, they're allowed to choose allies from other districts, which seems to defeat the entire point of "The Hunger Games".
The love triangle which was a subplot on the periphery of the first film is thrust right in our faces for this one and it's little more than a futuristic soap opera with some moments of action and adventure, though scenes of the kind are few and far between before a closing scene which serves as a hook to get audiences back for the third part.
Perhaps you really do need to be an avid reader of Suzanne Collins' books for this one.
6/10