House (film series)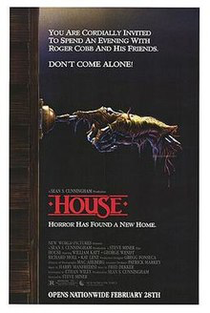 HOUSE (18)
New World (Sean S. Cunningham)        
DP: Mac Ahlberg
William Katt (Roger Cobb), George Wendt (Harold Gorton), Richard Moll (Big Ben), Kay Lenz (Sandy Sinclair), Mary Stavin (Tanya), Michael Ensign (Chet Parker)
War veteran William Katt needs some solitude to finish his Vietnam novel, so he does the sensible thing and moves into a creepy haunted house where an elderly woman recently hung herself.
There's bumps in the night as he is visited on a regular basis by ghastly ghouls and nosey next door neighbour George Wendt (Norm from 'Cheers'), as well as having the odd hallucination about his dead war buddy.
The film eventually settles on cheap scare tactics (like the clichéd cat in the cupboard making things creak only to jump out suddenly when the noises are investigated) and the final scenes are a mess of special effects and gooey makeup before the film ends with a 'how's your father smile' from Katy as a screen capture. Pure cheese.
5/10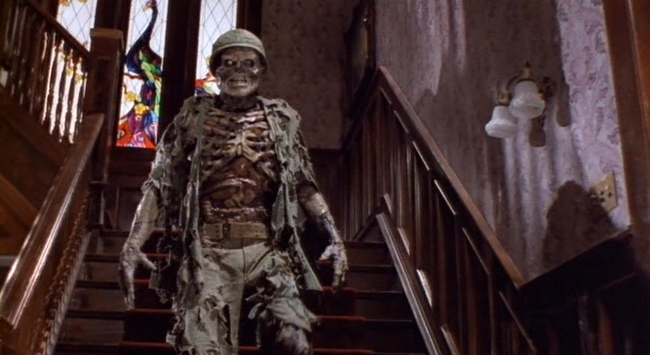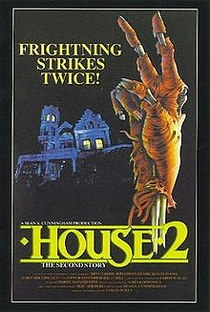 HOUSE II: THE SECOND STORY (18)
New World (Sean S. Cunningham)        
DP: Mac Ahlberg
Ayre Gross (Jesse), Jonathan Stark (Charlie), Royal Dano (Gramps), Bill Maher (John), Lar Park Lincoln (Kate), John Ratzenberger (Bill)
This sequel may have retained the original film's writer (promoted to director as well), but the two stories have no other links at all, with no returning characters and a completely different plot. 
It's the same haunted house scenario, this time with the resident looking for buried treasure when a ghost from the Wild West emerges from the walls.
Secret passages lead to an underworld filled with strange creatures, including some weird dog-like thing, but the whole film is more of an attempt at merging fantasy with western genres rather than a conventional horror. It doesn't really work.
4/10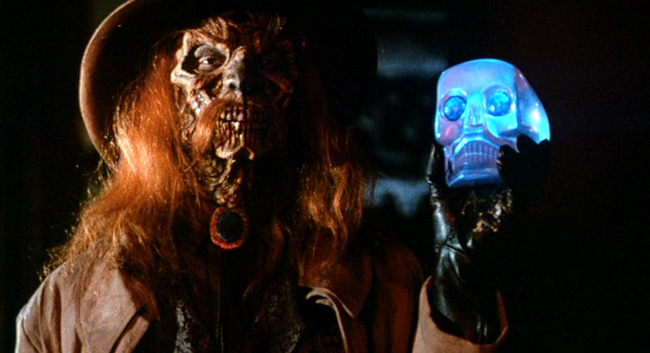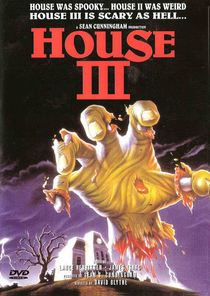 HOUSE III (aka THE HORROR SHOW) (18)
United Artists (Sean S. Cunningham)        
W: Alan Smithee (Allyn Warner) & Leslie Boehm
DP: Mac Ahlberg
Lance Henriksen (Det. Lucas McCarthy), Brion James (Max Jenke), Rita Taggart (Donna McCarthy), Dedee Pfeiffer (Bonnie McCarthy)
The first two House movies had very little in connection with each other and this third film has even less. In fact, it's more than likely that it was to be released as its alternative title, The Horror Show, but producer Sean S. Cunningham had little faith in it finding an audience unless he somehow tied it into something else that he produced.
The film doesn't even feature a haunted house, instead, the spirit of a death row cellmate gets revenge beyond the grave of the cop who sent him to the electric chair. If the plot sounds familiar, it may be because Wes Craven made an identically themed one the same year (Shocker).
You can always grade the quality of a film if the pseudonym Alan Smithee appears in the credits (a well known alias in Hollywood circles), somebody was clearly embarrassed by the final result.
4/10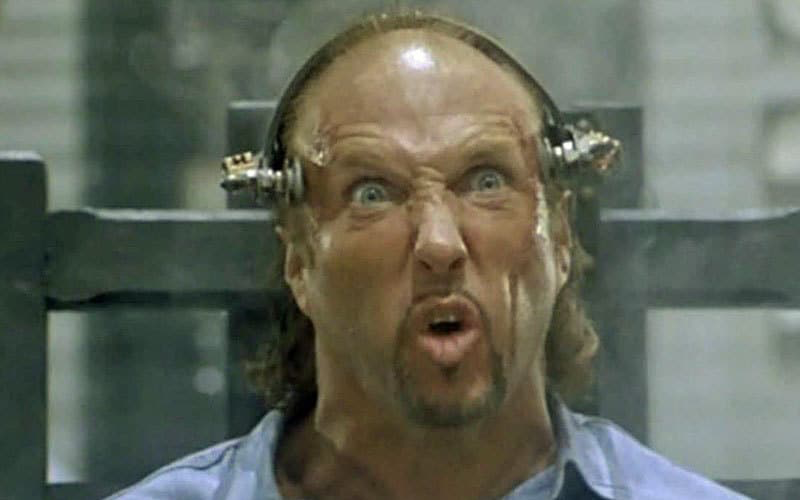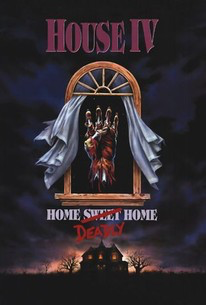 HOUSE IV: THE REPOSSESSION (18)
Cunningham Films (Sean S. Cunningham)                 
W: Geoff Miller & Diedre Higgins
DP: James Mathers
William Katt (Roger Cobb), Terri Treas (Kelly Cobb), Scott Burkholder (Burke), Melissa Clayton (Laurel Cobb)
William Katt returns in this boring made-for-TV retread of the first House movie, except this time he brings his wife and teenage daughter along for shits and giggles.
Boring, frightless, cheaply-made dross and though it is the only sequel of a series which follows on directly from the first film, it's the worst of the lot.
4/10