Hot Shots (1 & 2)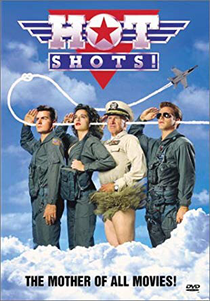 HOT SHOTS! (12)
20th Century Fox/Treadwell (Bill Badalato)
W: Pat Proft & Jim Abrahams
DP: Bill Butler
Ed: Jane Kurson & Eric Sears
Charlie Sheen (Topper Harley), Cary Elwes (Kent Gregory), Valeria Golino (Ramada Thompson), Lloyd Bridges (Admiral Tug Benson), Kevin Dunn (Lt. Cmdr. James Block)
From two of the writers of 1980's Airplane (qv) comes Hot Shots, a hit-and-miss spoof of Top Gun, with parodies of Gone With The Wind, Superman and various other blockbuster movies thrown in for good measure.
There's a couple of funny moments, but not enough to justify an 85 minute film. It might have possibly worked better as a SNL sketch.
A sequel followed, featuring more of the same.
4/10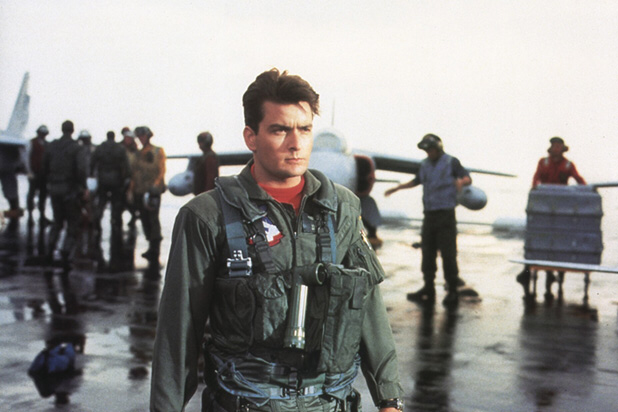 HOT SHOTS! PART DEUX (12)
20th Century Fox/Treadwell (Bill Badalato)
W: Pat Proft & Jim Abrahams
DP: John R. Leonetti
Charlie Sheen (Topper Harley), Valeria Golino (Ramada Rodham Hayman), Lloyd Bridges (President Tug Benson), Richard Crenna (Col. Denton Walters)
A special force unit is sent to the Middle East to rescue a special force unit whose mission was to rescue hostages.
The second Hot Shots films turns its attentions to spoofing Rambo films, which are too far beyond parody to work particularly well. It's no better or worse than the first film, with an identical sense of humour.
4/10