Halloween (2007/2018)
HALLOWEEN (18)
D: Rob Zombie
MGM/The Weinstein Company/Dimension/Nightfall/Spectacle/Trancas (Malek Akkad, Andy Gould & Rob Zombie)
USA 🇺🇸 2007
110 mins
Horror
W: Rob Zombie [based on the 1978 screenplay by John Carpenter & Debra Hill]
DP: Phil Parmet
Ed: Glenn Garland
Mus: Tyler Bates (& John Carpenter)
Tyler Mane (Michael Myers), Malcolm McDowell (Dr. Sam Loomis), Sheri Moon Zombie (Deborah Myers), Daeg Faerch (Michael Myers - aged 10), Scout Taylor-Compton (Laurie Strode)
The 9th Halloween film of the series is a reboot/reimagining of the original 1978 film, something that really wasn't needed and just serves as an excessively violent remake. 
Rob Zombie was given free reins to present his own version of the milestone of horror, but it's all the same stuff, with the only originality coming with a prefacing series of scenes where Michael Myers is a ten year old boy from a trailer trash family when he makes his first kill and is admitted to a mental asylum, everything that follows is in direct reference to the original movie.
The film is flawed mostly in two ways. One being that Laurie Strode's character isn't introduced until the halfway point, allowing the audience no time to connect or sympathise with her and the peril she faces, but the biggest flaw is that it tries to humanise the villain, where Carpenter's original just had him as an unknown force of evil in the shape of a man.
Personally, I think the original still holds up as a great horror movie and trumps this blatant cash-grab in every single respect. 
A sequel to this version of Halloween followed, before a 2018 film (also called Halloween) reverted back to continuing the John Carpenter vision.
4/10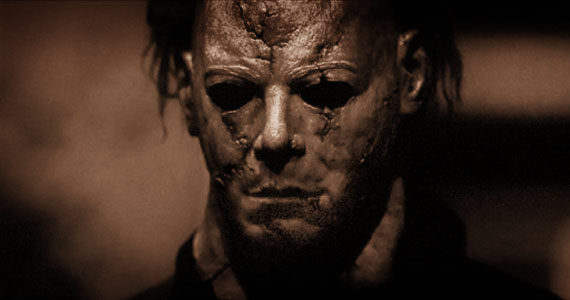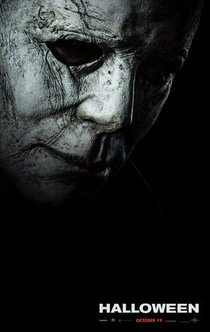 HALLOWEEN (18)
D: David Gordon Green
Universal/Miramax/Blumhouse (Malek Akkad, Jason Blum & Bill Block)
US 2018
106 mins
Horror
W: Jeff Fradley, Danny McBride & David Gordon Green [based on characters created by John Carpenter & Debra Hill]
DP: Michael Simmonds
Ed: Tim Alverson
Mus: John Carpenter, Cody Carpenter & Daniel Davies
Jamie Lee Curtis (Laurie Strode), Judy Greer (Karen Nelson), Andi Matichak (Allyson Nelson), Will Patton (Frank Hawkins), Haluk Bilginer (Dr. Ranbir Sartain), James Jude Courtney (Michael Myers)
Although it shares the same title, 2018's Halloween is actually a sequel, rather than a remake, to 1978's Halloween and although it's the 11th film in the long-running horror series, its storyline retcons all previous sequels... including 1981's Halloween II (which wasn't actually too bad).
40 years on from the events in the first movie, Laurie Strode lives with the trauma from her ordeal as Michael Myers spends his days incarcerated in a high security prison for the mentally unsound.
Dr. Loomis is no longer alive, but Michael's case is studied by Loomis' 2018 counterpart, Ranbir Sartain, who introduces a pair of obnoxious journalists to the psychopath in the film's pre-credit sequence.
The meat of the story follows Laurie's granddaughter, a high school teenager who wants to party with her friends on Halloween, but the night takes a turn for the worst when Michael Myers escapes a prisoner transfer van and goes on a killing spree in his old neighbourhood (again) and Laurie comes out of hiding to protect her family and hunt down the killer responsible for causing her years of torment.
Though this film seems proud to retcon all previous sequels and claims it isn't a remake, it's the same old shit again and again. There's no originality here, and it even recycles elements from the 1978 classic, using mirrors in the scene set up as if to say "we've flipped it, aren't we clever". Unfortunately, it isn't clever. It's just jump scare after jump scare and a little atmosphere in-between, and though some scenes are reasonably well executed, it's a far cry from John Carpenter's seminal slasher classic.
The first film was genre-defining. This is just Hollywood cash-grab xeroxing at its most cynical. 
4/10