Get Carter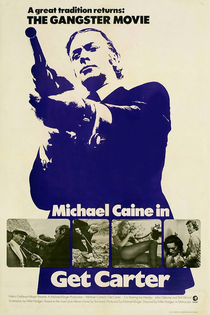 GET CARTER (18)
W: Mike Hodges [based on the novel "Jack's Return Home" by Ted Lewis]
Michael Caine (Jack Carter), John Osborne (Cyril Kinnear), Ian Hendry (Eric Paice), Britt Ekland (Anna)
Michael Caine is absolutely fantastic as the cockney gangster Jack Carter, who travels up to Newcastle-upon-Tyne to investigate the death of his brother.
Get Carter is a superb British crime thriller which doesn't waste a single character and presents a gritty, ruthless protagonist who you root for despite his unlikeable traits.
Who the hell thought that a Hollywood remake would be a good idea? Idiots!
8/10