FX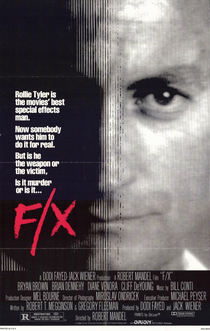 F/X: MURDER BY ILLUSION (PG)
Orion (Dodi Fayed & Jack Wiener)
W: Robert T. Megginson & Gregory Fleeman
Bryan Brown (Rollie Tyler), Brian Dennehy (Lt. Leo McCarthy), Diane Venora (Ellen), Cliff DeYoung (Martin Lipton), Mason Adams (Col. Edward Mason), Jerry Orbach (Nicholas DeFranco)
Bryan Brown plays movies effects maestro Rollie Tyler, who is invited by the Justice Department to stage a phone assassination of a Mob informer, but finds himself set up and becomes the target of hitmen and on the run from the police.
This thriller is quite well done and is inventive with it's idea, but unfortunately becomes a clichéd chase film in the final half. A rather forgotten film from the 1980's.     
6/10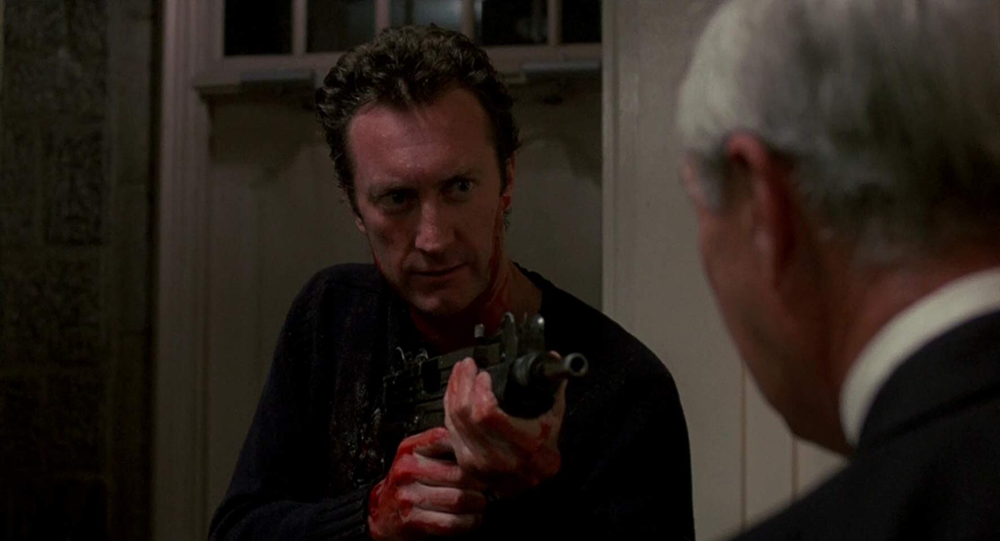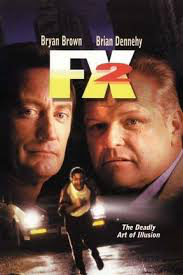 F/X2: THE DEADLY ART OF ILLUSION (PG)
Columbia TriStar/Orion (Jack Wiener & Dodi Fayed)
DP: Victor J. Kemper, David M. Walsh & Tonino Delli Colli
Ed: Andrew London & Michael Tronick
Bryan Brown (Rollie Tyler), Brian Dennehy (Leo McCarthy), Rachel Ticotin (Kim Brandon), Philip Bosco (Lt. Ray Silak)
Practically a retread of the first film with special effects expert Rollie Tyler (Brown) teaming up with a Private Investigator to solve a mystery involving stolen gold medallions... with special effects puppets and movie makeup.
The original film was much better.
4/10