Flags of our Fathers / Letters from Iwo Jima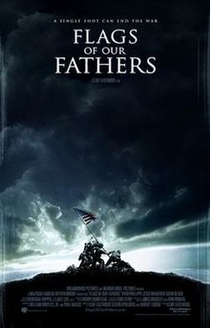 FLAGS OF OUR FATHERS (15)
Warner/Dreamworks/Amblin/Malpaso (Clint Eastwood, Robert Lorenz & Steven Spielberg)
W: William Broyles, Jr. & Paul Haggis [based on the book by James Bradley & Ron Powers]
Ryan Philippe (John Bradley), Jesse Bradford (Cpl. Rene Gagnon), Adam Beach (Cpl. Ira Hayes), Barry Pepper (Sgt. Michael Strank), Jamie Bell (Pvt. Ralph Ignatowski), Paul Walker (Sgt. Hank Hansen), Robert Patrick (Col. Johnson)
The first of a double bill of films directed by Clint Eastwood about one of the significant turning points of World War II.
Though this film is geared towards American patriotism and does drag with lots of talk, it's worth watching to fully experience the double bill, although the second part, Letters From Iwo Jima (qv), telling the same story from the Japanese perspective, was much better.
7/10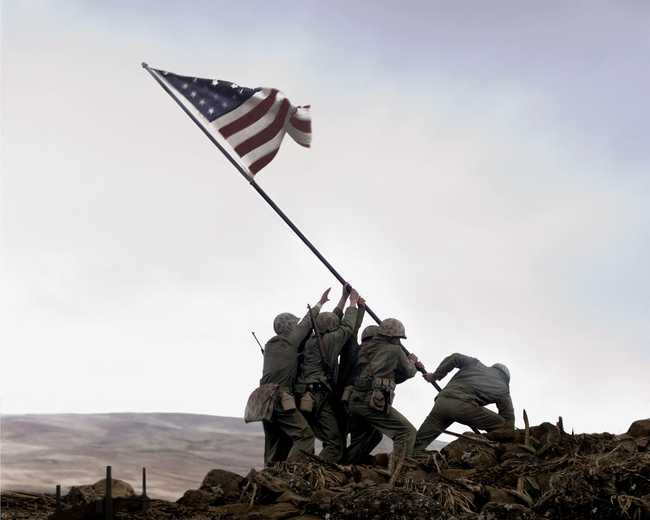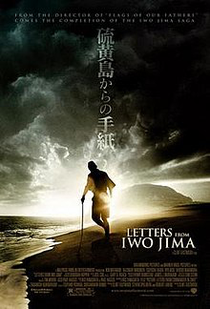 LETTERS FROM IWO JIMA (15)
D: Clint Eastwood
Warner Bros./Dreamworks/Malpaso (Clint Eastwood, Steven Spielberg & Robert Lorenz)
W: Iris Yamashita & Paul Haggis [based on "Picture Letters From Commander In Chief" by Tadamichi Kuribayashi]
Ed: Joel Cox & Gary D. Roach
Mus: Kyle Eastwood & Michael Stevens 
Ken Watanabe (Gen. Tadamichi Kuribayashi), Kazunari Ninomiya (Pvt. Saigo), Tsuyoshi Ihara (Col. Takeichi Nishi), Ryo Kase (Pvt. Shimizu), Shido Nakamura (Lt. Ido)
Clint Eastwood's companion piece to Flags Of Our Fathers (qv), shows stories and images from the same war, but from a Japanese perspective and is by far the more superior film. 
The Oscars seemed to agree also, nominating the film for 4 awards including Best Film (Flags Of Our Fathers received a sole nomination, for Sound Editing).
8/10