Final Destination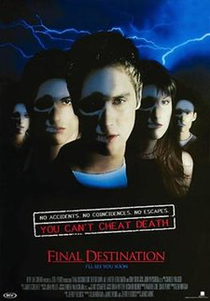 FINAL DESTINATION (15)
New Line (Warren Zide, Craig Perry & Glen Morgan)
W: Glen Morgan, James Wong & Jeffrey Reddick
Devon Sawa (Alex Browning), Ali Larter (Clear Rivers), Kerr Smith (Carter Horton), Kristen Cloke (Valerie Lewton), Seann William Scott (Billy Hitchcock), Amanda Detmer (Terry Chaney), Tony Todd (William Bludworth)
Teen-orientated horror film which sees a high school student who foretells a plane crash shortly before departure. He and a handful of his student buddies manage to disembark before takeoff, watching in horror as the chilling prediction comes true.     
They may have got one over on the grim reaper on this occasion, but death waits for no man, and the group of survivors find themselves haunted by strange events and fatal accidents.
The acting and screenplay may be incredibly cheesy and the general premise is ridiculously far-fetched, but it's little matter, since the death scenes are quite inventive and realised quite well with some grizzly, macabre visual effects. 
Silly, but fun, and having the principal characters share a surname with a legend of the horror genre makes for quite a fitting homage.
6/10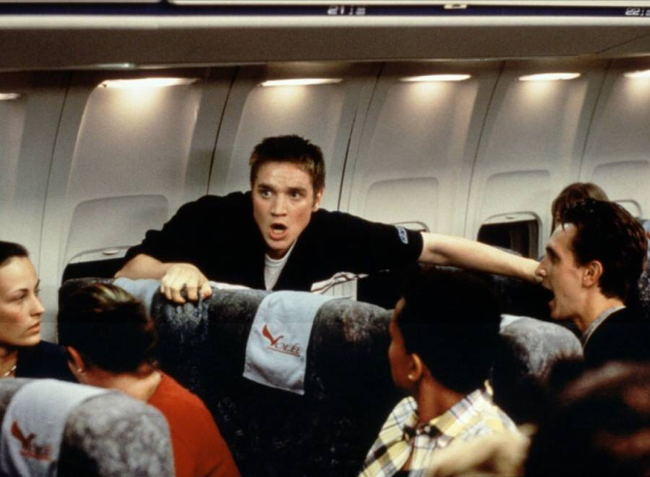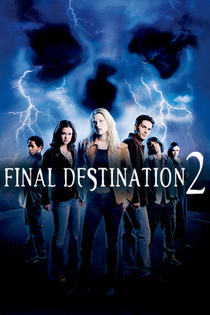 FINAL DESTINATION 2 (15)
New Line (Warren Zide & Craig Perry)
W: J. Mackye Gruber & Eric Bress
Ali Larter (Clear Rivers), A.J. Cook (Kimberley Corman), Michael Landes (Thomas Burke), T.C. Carson (Eugene Dix), Jonathan Cherry (Rory Peters)     
Cash-in sequel which follows practically the same formula but substitutes a plane crash for a pileup on the motorway. One of the survivors from the first film is promoted to an "expert" on near-death experiences in this and swans around like cock of the walk while all the other characters are basically walking dead.
The death scenes are just as inventive as the first film but the story is complete codswallop. Two more sequels followed, both far inferior to this. Alas, as long as there's an audience there'll always be a Hollywood studio to exploit it.
5/10