Les Diaboliques / Diabolique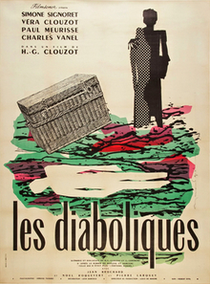 LES DIABOLIQUES (DIABOLIQUE) (15)
D: Henri-Georges Clouzot
Filmsonor (Henri-Georges Clouzot)
W: Henri-Georges Clouzet & Jerome Geronimi [based on the novel 'Celle Qui N'Était Plus' by Pierre Boileau & Thomas Narcejec]
Simone Signoret (Nicole Horner), Vera Clouzot (Christina Delasalle), Paul Meurisse (Michel Delasalle), Charles Vanel (Inspector Fichet), Jean Brochard (Plantiveau)
Classic thriller from a director dubbed "The French Alfred Hitchcock" and on this evidence, deservedly so.
A sadistic headmaster's wife & mistress conspire to murder him and are seemingly haunted by his spirit after his body disappears, triggering paranoia as they believe that he is trying to exact his revenge.
This film perfectly balances suspense with horror, fine tuned with some great performance from its talented cast. 
It was remade in 1996 starring Sharon Stone, but that version should be ignored under all circumstances.
8/10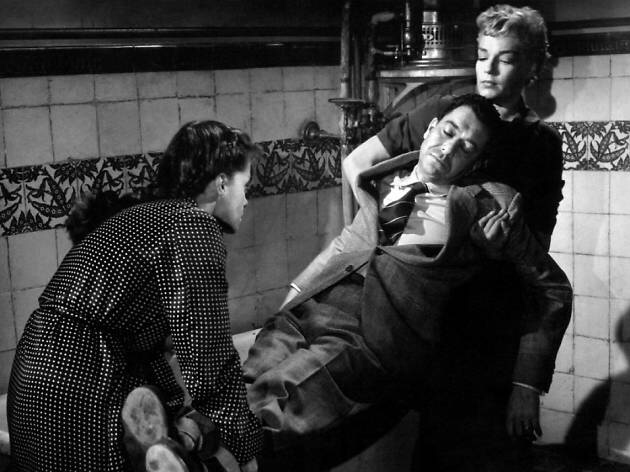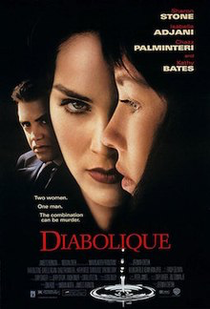 DIABOLIQUE (18)
Warner Bros./Morgan Creek/ABC (Marvin Worth & James G. Robinson)
W: Don Roos [based on the novel 'Celle Qui N'Était Plus' by Pierre Boileau & Thomas Narcejec]
Sharon Stone (Nicole Horner), Isabelle Adjani (Mia Baran), Chazz Palminteri (Guy Baran), Kathy Bates (Shirley Vogel)
A 90's Americanised version of a 1950's French classic in which an abused wife is haunted by her husband after she purports to have murdered him. 
This is pathetic remake of the classic thriller Les Diaboliques which failed to understand the basic premise of the original film and tacks on a ridiculous Hollywood ending which makes absolutely no sense.
All the performances are miscast and the film generally fails to justify its own existence.
Watch the original film instead of this load of muff! I consider this amongst the worst remakes of all time.
1/10