Dracula (1931/1958/1992)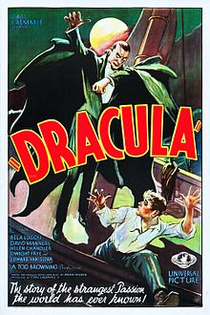 DRACULA (PG)
D: Tod Browning
Universal (Carl Laemmle, Jr.)
W: Tod Browning & Garrett Fort [based on the novel by Bram Stoker]
DP: Karl Freund
Ed: Milton Carruth & Maurice Pivar
Mus: Peter Ilich Tchaikovsky & Richard Wagner
Bela Lugosi (Count Dracula), Helen Chandler (Mina Seward), David Manners (Jonathan Harker), Dwight Frye (Renfield), Edward Van Sloan (Van Helsing), Herbert Bunston (Dr. Seward), Frances Dade (Lucy Weston)
A classic horror from the early years of cinema with Bela Lugosi delivering a performance which would still make him a household name over 80 years later.
Considering its age it tackles Bram Stoker's novel remarkably well, with atmospheric photography, sets and music, along with good performances from the ensemble, most especially Lugosi.
8/10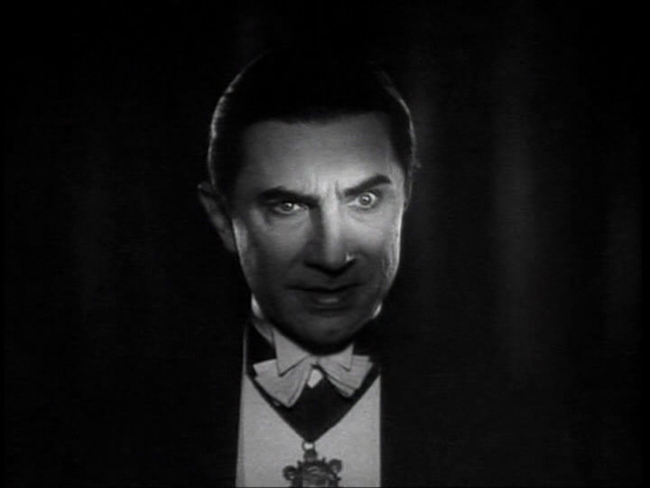 DRACULA (aka HORROR OF DRACULA) (15)
W: Jimmy Sangster [based on the novel by Bram Stoker]
Ed: James Needs & Bill Lenny
Mus: James Bernard
Peter Cushing (Van Helsing), Christopher Lee (Count Dracula), Michael Gough (Arthur Holmwood), Melissa Stribling (Mina Holmwood), Carol Marsh (Lucy Holmwood), John Van Eyssen (Jonathan Harker)
The 1931 version of Dracula, starring Bela Lugosi in the title role is often considered the best adaptation of Bram Stoker's novel, but Hammer's 1958 version is every bit as good, benefitting from colour photography and two good performances.
The focus is mostly on Peter Cushing's performance as Van Helsing, with Christopher Lee's Dracula not getting more than 10 minutes screen time (which really drives home the point of "less is more").
Plenty more version arose throughout the years, but none better the 1931 version or this one.
8/10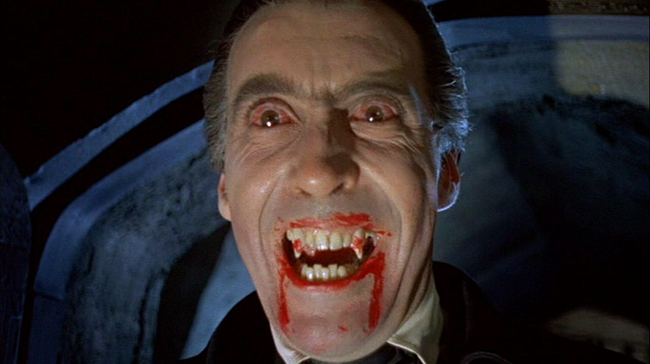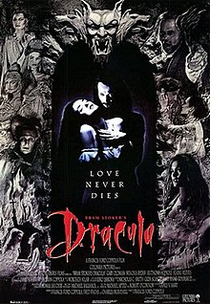 BRAM STOKER'S DRACULA (aka DRACULA) (18)
Columbia Tristar/American Zoetrope (Francis Ford Coppola, Fred Fuchs & Charles Mulvehill)
W: James V. Hart [based on the novel 'Dracula' by Bram Stoker]
DP: Michael Ballhaus
Ed: Nicholas C. Smith, Glen Scantlebury & Anne Goursaud
PD: Thomas Sanders
Cos: Eiko Ishioka
Gary Oldman (Count Vlad Dracul/Dracula), Winona Ryder (Mina Murray/Elisabeta), Anthony Hopkins (Prof. Abraham Van Helsing), Keanu Reeves (Jonathan Harker), Richard E. Grant (Dr. Jack Seward), Cary Elwes (Lord Arthur Holmwood), Bill Campbell (Quincy P. Morris), Sadie Frost (Lucy Westenra), Tom Waits (R. M. Renfield), Monica Bellucci (Dracula's Bride)
Luxurious remake of Bram Stoker's oft-filmed classic character with focus primarily on the romantic subplot of the text rather than the horror that drives it.
It portrays the Count as noble lonely soul who above all else wants to be reunited with his long-lost love. 
It's a novel twist, but it will probably anger the purists. All the production aspects of this film are fantastic though- dark & gloomy photography, gothic sets, flowing gowns and costumes, and both grotesque and visually stunning make up effects. Gary Oldman gives a decent performance as the heartbroken Count, but the rest of the performances are over-egged or just plain crap, especially Keanu Reeves and his atrocious English accent.
7/10