Dawn of the Dead (1978/2004)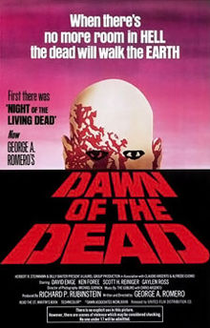 DAWN OF THE DEAD (18)
D: George A. Romero
Target/Laurel Group/Dawn Associates (George A. Romero)
USA 🇺🇸 1978 (released 1979)
Mus: Dario Argento & Goblin
David Emge (Stephen Andrews), Ken Foree (Peter Washington), Scott H. Reiniger (Roger DeMarco), Gaylen Ross (Francine Parker)
The definitive zombie movie. George A. Romero's classic horror is just as much a satire on consumerism, following a small group of people who take shelter in a shopping mall to avoid the zombie apocalypse.
The gore effects are all quite gross, but the makeup techniques used are excellent considering the film's age.
It isn't often that a horror sequel betters the original film and Dawn Of The Dead does just that. A must see for all fans of the genre.
9/10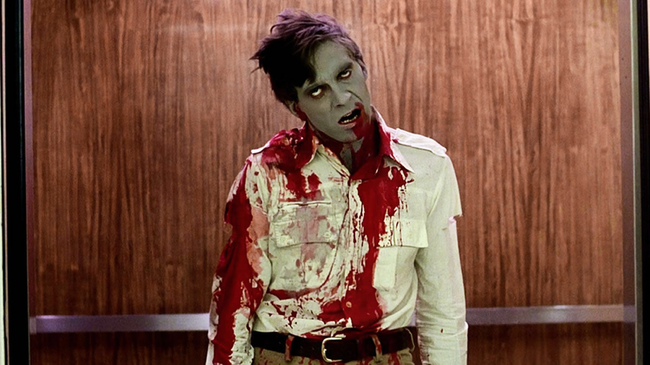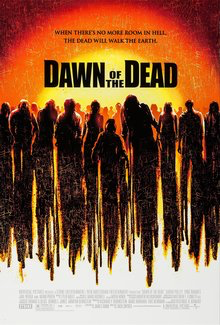 DAWN OF THE DEAD (18)
Universal (Eric Newman, Richard B. Rubinstein & Marc Abraham)
W: James Gunn [based on the screenplay by George A. Romero]
Sarah Polley (Ana Clark), Ving Rhames (Kenneth Hall), Jake Weber (Michael), Mekhi Pfifer (Andre), Ty Burrell (Steve Marcus), Michael Kelly (C.J.), Kevin Zegers (Terry)
A remake of the 1979 George A. Romero film with an identical story but takes a leaf out of the script from 28 Days Later, with quick and crazed zombies rather than the slow-moving, lethargic creatures in the original film.
Using a bigger budget, the film features less cheesy makeup and some decent visual effects, but doesn't do much different with the story save for a ridiculous post credits sequence which should have been left on the cutting room floor.
As far as remakes go, it's quite good and certainly one of the better horror films post 2000.
6/10