David Brent: Life on the Road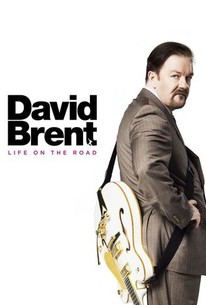 DAVID BRENT: LIFE ON THE ROAD (15)
D: Ricky Gervais
Entertainment One/BBC (Ricky Gervais & Charlie Hanson)
UK 🇬🇧 2016
96 mins
Comedy 
W: Ricky Gervais [based on characters created by Ricky Gervais & Stephen Merchant]
DP: Remi Adefarasin
Ed: Gary Dollner
Mus: Ricky Gervais & others
Ricky Gervais (David Brent), Ben Bailey Smith (Dom Johnson), Tom Basden (Dan), Jo Hartley (Pauline), Mandeep Dhillon (Karen)
Fans of the mockumentary television comedy series The Office will be pleased to see Ricky Gervais reprise his role as David Brent, the boss from hell with a penchant for saying the wrong things to the wrong people.
Now a sales representative for a toiletries company, a documentary team catch up with the attention-seeking buffoon, who admits to have suffered depression following the events of the TV show and plans to use this film as a comeback, as his band, Foregone Conclusion, go on a tour of gigs in various locations.
The humour is more groan-inducing than it is funny, but it does have a few laugh out loud moments. The songs, penned by Gervais himself in collaboration with others, are full of lyrics which will make you grimace. They truly are completely awful, which is part of the point, and it will come as no surprise that it isn't a road to the fruitful career that Brent envisions.
It's all a bit of a shaggy dog story, which will only really appeal to fans of the original TV show, or possibly Ricky Gervais' biggest fans. Either way, you'll be watching through a grimace etched upon on your face.
6/10