Cat People (1942 / 1982)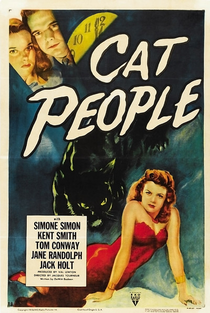 CAT PEOPLE (PG)
Simone Simon (Irene Dubrovna Reed), Kent Smith (Oliver Reed), Tom Conway (Dr. Louis Judd), Jane Randolph (Alice Moore)
Unique twist on werewolf legend, starring Simone Simon as a Serbian woman, living in America, who believes she can turn into a panther-like creature.
Considered a landmark horror movie, Cat People has some notable scenes of genuine suspense and is the first monster movie to refrain from showing it's beast, creating a golden rule which others should (but don't always) follow.
Truly impressive considering it was originally released in the 1940's.
7/10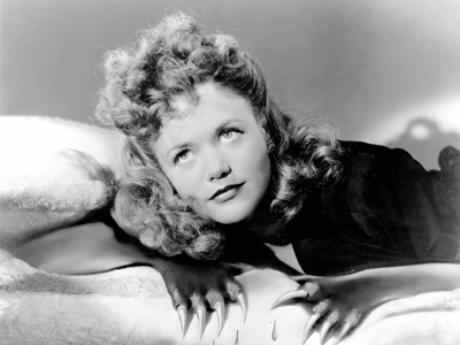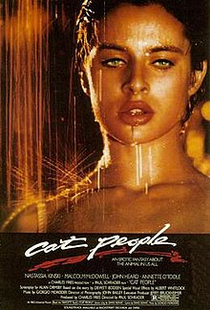 CAT PEOPLE (18)
Universal (Charles Fries)
W: Alan Ormsby [based on the screenplay by DeWitt Bowdeen]
Mus: Giorgio Moroder; David Bowie
Nastassja Kinski (Irena Gallier), Malcolm McDowell (Paul Gallier), John Heard (Oliver Yates), Annette O'Toole (Alice Perrin)
Sexed up remake of the 1942 movie where the main female character changes into a panther-like creature after sexual intercourse, and must kill in order to become human again.
The eroticism and incestuous scenes were needless in all honesty, as was this remake in general. Though it is notable for David Bowie's theme song ("Putting Out Fire" - also used in Inglourious Basterds), Giorgio Moroder's electronic music score, as well as Nastassja Kinski's leading performance, easily the best on show.
The original version is much better, but this will be recommendable for those who don't wish to watch a black & white horror movie from the forties.
6/10