Cape Fear (1962/1991)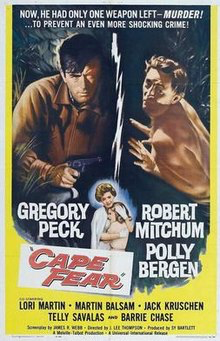 CAPE FEAR (15)
United Artists/Melville-Talbot (Sy Bartlett)
W: James R. Webb [based on the novel 'The Executioners' by John D. MacDonald]
Mus: Bernard Herrmann
PD: Robert Boyle & Alexander Golitzen
Gregory Peck (Sam Bowden), Robert Mitchum (Max Cady), Polly Bergen (Peggy Bowden), Martin Balsam (Mark Dutton), Lori Martin (Nancy Bowden), Jack Kruschen (Dave Grafton), Telly Savalas (Charles Sievers)
Brilliantly atmospheric and chilling thriller about an ex-convict who stalks the lawyer who failed to successfully defend him, with intentions of raping the lawyer's wife.
A 1991 remake by Martin Scorsese rejuvenated interest in the original film, which is a foreboding, yet unpleasant piece of work with a menacing performance from Robert Mitchum and iconically haunting music from Bernard Herrmann.
7/10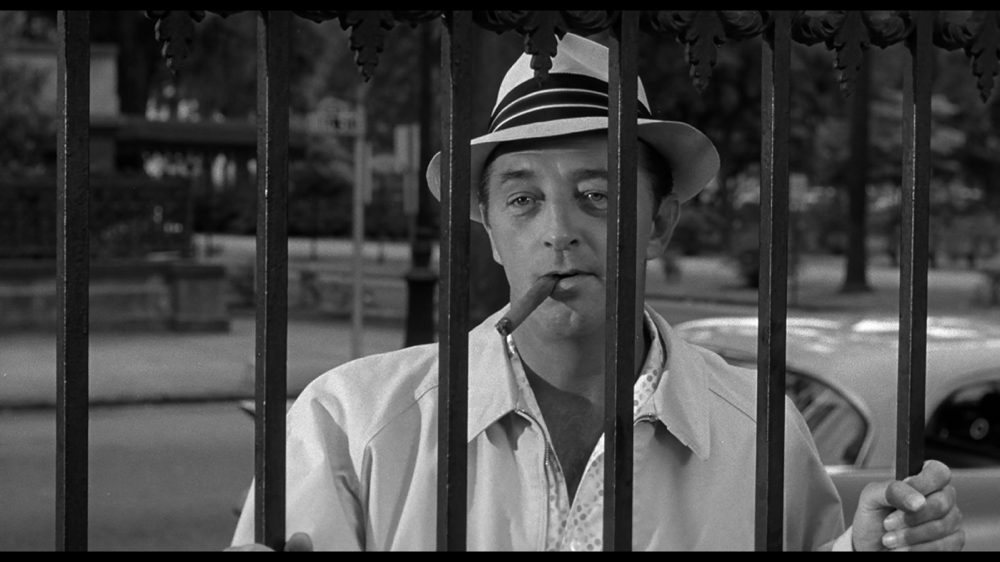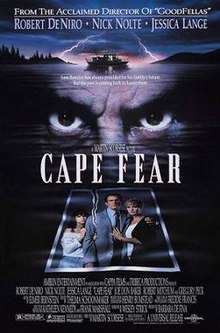 CAPE FEAR (18)
D: Martin Scorsese
Universal/Amblin/Cappa/Tribeca (Barbara de Fina)
W: Wesley Strick [based on the 1962 screenplay by James R. Webb]
Robert DeNiro (Max Cady), Nick Nolte (Sam Bowden), Jessica Lange (Leigh Bowden), Juliette Lewis (Danielle Bowden), Joe Don Baker (Claude Kersek), Robert Mitchum (Lieutenant Elgart), Gregory Peck (Lee Heller), Martin Balsam (Judge)
It's incredibly rare that a remake is superior to the original film, but Scorsese's film is just that. The storyline and music are the same from the 1962 original, but Robert DeNiro is even more menacing as the psychopathic ex-convict Max Cady, seeking revenge against the lawyer who failed to successfully defend him. Cady stalks lawyer Sam Bowden's family, who have to flee their home in terror to escape the madman, culminating in a thrilling ending aboard a houseboat.
DeNiro steals the movie, but all the other performances are excellent, especially Juliette Lewis as Sam's naïve daughter who becomes the chilling obsession of Cady.
7/10