Cannonball Run (1 & 2)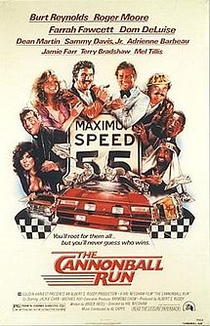 THE CANNONBALL RUN (PG)
Warner Bros./Golden Harvest (Albert S. Ruddy)
Ed: Donn Cambern & William Gordean
Burt Reynolds (J.J. McClure), Roger Moore (Seymour Goldfarb), Farrah Fawcett (Pamela Glover), Dom DeLuise (Victor Prinzi) Dean Martin (Jamie Blake), Sammy Davis, Jr. (Morris Fenderbaum)
A motley crew of competitors compete in an illegal coast-to-coast race.
A comedy extravaganza with an all-star cast which borrows some of the plot points from films of two decades earlier, with many actors sending themselves up.
It has occasional moments of comedy, but not many, and many of the cast members are wasted.
4/10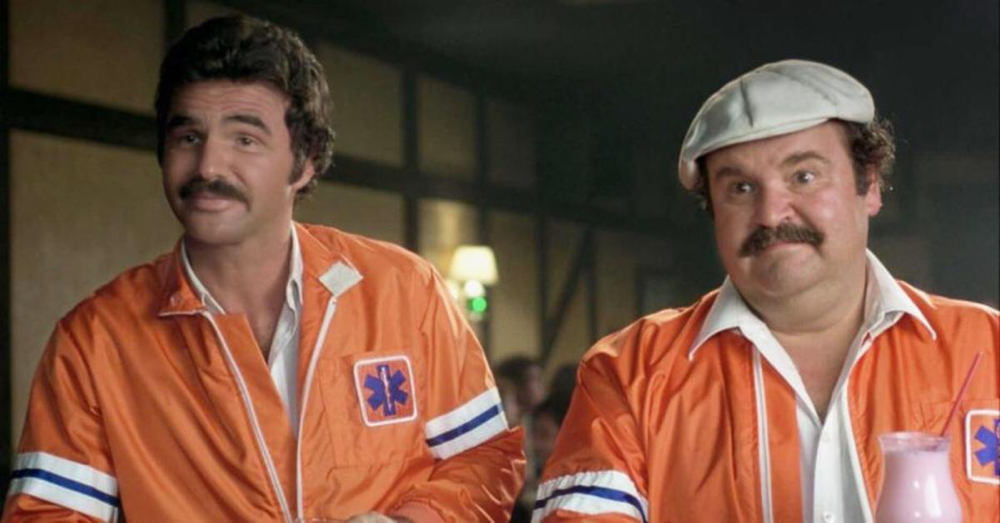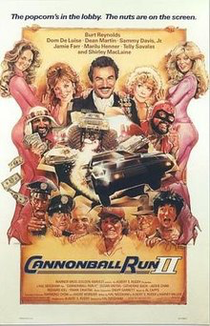 CANNONBALL RUN II (PG)
Warner Bros./Golden Harvest (Albert S. Ruddy)
W: Hal Needham, Albert S. Ruddy & Harvey Miller 
Ed: William Gordean & Carl Kress
Burt Reynolds (J.J. McClure), Dom DeLuise (Victor Prinzi), Dean Martin (Jamie Blake), Sammy Davis, Jr. (Morris Fenderbaum), Jamie Farr (Sheik Abdul Ben Falafel), Ricardo Montalban (King Abdul Ben Falafel)
Rather pointless rehash of the first movie with a larger prize fund being offered to the winner of the coast-to-coast race.
More guest stars appear, presumably because they had bills to pay. The film marked the final screen appearances of rat pack members Frank Sinatra (as himself in a cameo role), Dean Martin and Sammy Davis, Jr.
4/10