La Cage Aux Folles / The Birdcage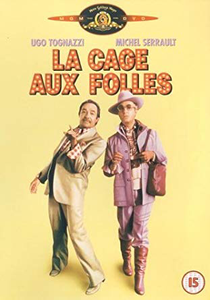 LA CAGE AUX FOLLES (aka BIRDS OF A FEATHER) (15)
United Artists/PAA (Marcello Danon)
France/Italy 🇫🇷 🇮🇹 1978 (released 1979)
W: Francis Veber, Edouard Molinaro, Marcello Danon & Jean Poiret [based on the play by Jean Poiret]
Ed: Robert Isnardon & Monique Isnardon
Ugo Tognazzi (Renato Baldi), Michel Serrault (Albin Mougeotte / Zaza Napoli), Claire Maurier (Simone Deblon), Remi Laurent (Laurent Baldi)
Classic French farce about a homosexual nightclub owner who is persuaded by his heterosexual son to behave straight in front of his girlfriends parents, but the night of the meeting descends into chaos.
This was remade in 1996 as The Birdcage. The original version is much funnier.
7/10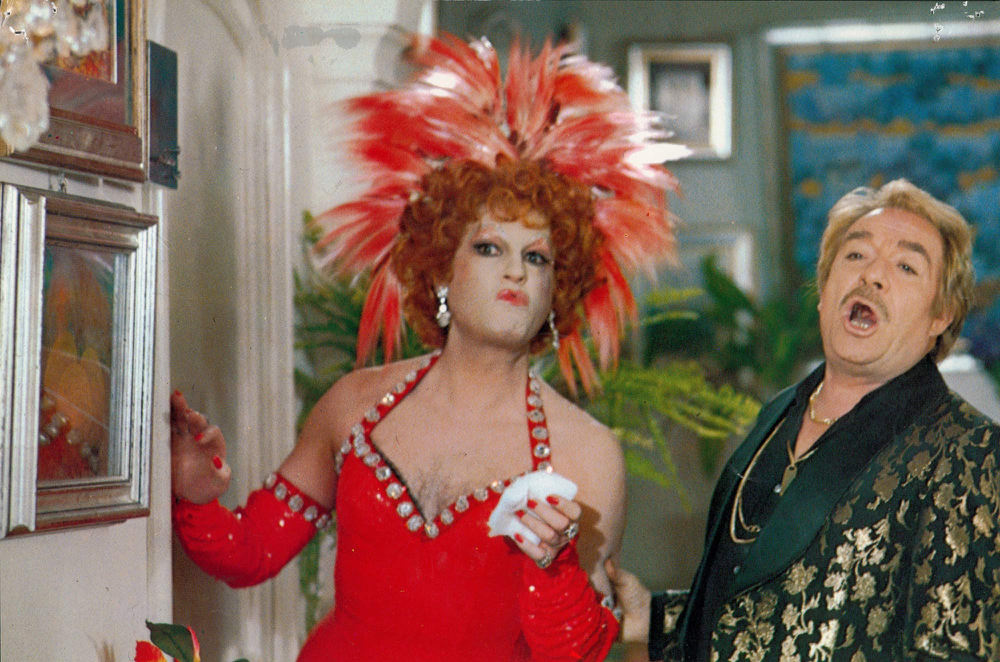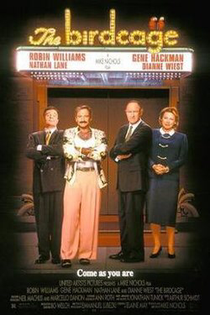 THE BIRDCAGE (15)
United Artists (Mike Nichols)
W: Elaine May [based on the screenplay 'La Cage Aux Folles' by Francis Veber, Edouard Molinaro, Marcello Danon & Jean Poiret]
Mus: Jonathan Tunick & Steven Goldstein
PD: Bo Welch
Robin Williams (Armand Goldman), Nathan Lane (Albert), Gene Hackman (Senator Keeley), Dianne Wiest (Louise Keeley), Christine Baranski (Katharine), Hank Azaria (Agador), Dan Futterman (Val Goldman), Calista Flockhart (Barbara Keeley)
American remake of a French cross-dressing farce from 1979 about the son of a gay nightclub owner who persuades his father to act straight at a dinner with his future in-laws, a conservative senator and his wife.  His father's partner however, a drag act, insists on joining them at dinner posing as the boy's mother.
As far as remakes go, this certainly isn't terrible, but it's simply too stereotypical and old-fashioned to be funny, it is quite entertaining though with some decent performances. It probably came out 10 years after it would have been best appreciated.
6/10