The Black Stallion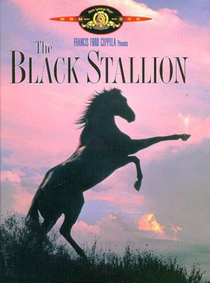 THE BLACK STALLION (U)
D: Carroll Ballard
United Artists/Omni Zoetrope (Fred Roos & Tom Sternberg)
W: Melissa Mathison, Jeanne Rosenberg & William Witliff [based on the novel by Walter Farley]
DP: Caleb Deschanel
Ed: Robert Dalva
Kelly Reno (Alec Ramsey), Mickey Rooney (Henry Dailey), Hoyt Axton (Alec's Father), 
Teri Garr (Alec's Mother), Clarence Muse (Snoe)
Aboard a ship in 1946, a young boy is mesmerised by a temperamental Arabian racehorse called Black.  When a storm causes a shipwreck of the vessel, the boy and the horse wash ashore as the sole survivors and develop a strong bond. Upon being rescued, they become separated, but reunite when the horse is groomed for the racecourses by a wily old trainer.
Criticised for being overlong by many, I think it's the perfect length and very much a film of two halves rather than the usual narrative structure of three acts.
Beautifully photographed and brilliantly directed. A real gem from the late 70's         
8/10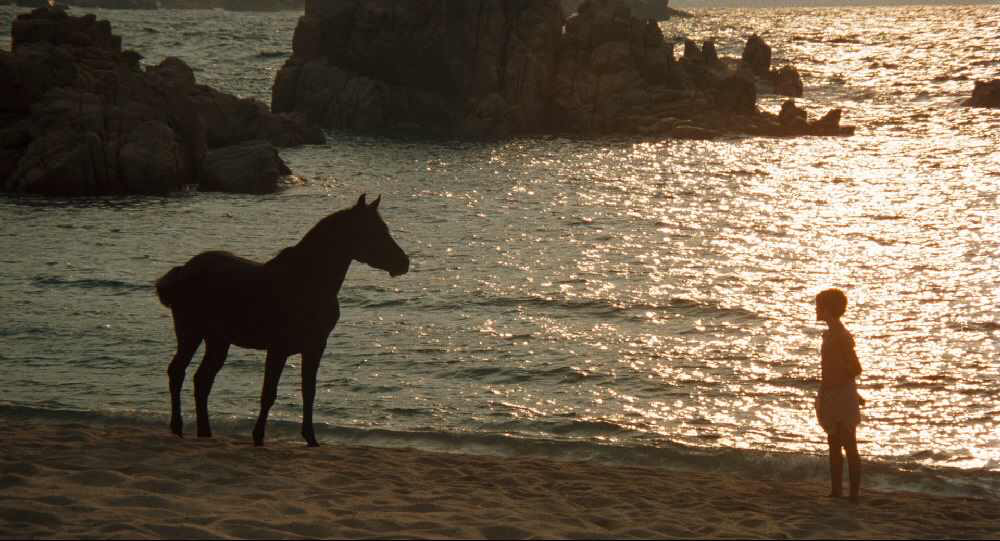 Did You Know:
Filming completed in 1977, and the film was shelved for two years by United Artists. Carroll Ballard recalled the studio executives complaining, "What is this, some kind of an art film for kids?" It took the full clout of Francis Ford Coppola to see that the film finally reached theatres.