The BFG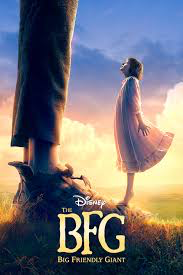 THE BFG (PG)
Disney/Amblin/Reliance/Walden (Steven Spielberg, Frank Marshall & Sam Mercer)
USA/UK/Canada 🇺🇸 🇬🇧 🇨🇦 2016
W: Melissa Matheson [based on the novel by Roald Dahl]
Mus: John Williams
PD: Rick Carter & Robert Stromberg
Mark Rylance (The BFG), Ruby Barnhill (Sophie), Penelope Wilton (Queen Elizabeth II), Jermaine Clement (The Fleshlumpeater), Rebecca Hall (Mary), Rafe Spall (Mr. Tibbs)
Steven Spielberg would seem to be the perfect choice to direct a live action version of Roald Dahl's classic children's story. In collaboration with both Disney and late screenwriter Melissa Matheson (who penned E.T.), it would seem to be an ideal combination of talent, and though the final result is a good film for young children, those who remember the original book with nostalgic affection may feel a little disappointed.
The story doesn't stray too far from the source, starring Ruby Barnhill as precocious orphan Sophie, who, in the early hours of the morning, witnesses the Big Friendly Giant as he sneaks around the streets of London collecting dreams. To prevent her from telling anybody what she's seen, The BFG snatches Sophie from her bed and takes her back to the land of the giants, but her life is in danger from the man-eating giants who lurk outside the BFG's cave.
Spielberg originally planned to tackle this project in the 1990's, with Robin Williams in the title role. Personally, I think that would have been much more inspired casting, though Mark Rylance looks the part, the attempts at comic delivery aren't quite as good as what they could have been with an iconic comedian such as Williams' delivering the same lines.
The CGI effects, production design, cinematography and music are all of the high standard you'd expect from Steven Spielberg, and while the magic has enough to capture the imaginations of young children, it is unlikely to have the same effect on adults.
6/10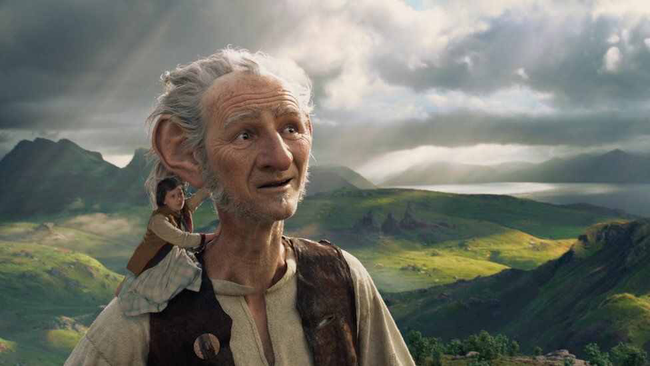 Did You Know:
This marks the reunion of director Steven Spielberg and screenwriter Melissa Mathison, following their collaboration on E.T. the Extra-Terrestrial. This was the last screenplay penned by Mathison, who passed away in late 2015.