The Beach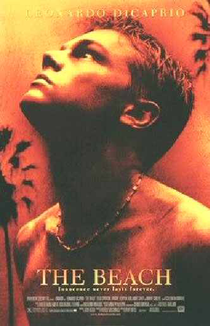 THE BEACH (15)
20th Century Fox/Figment (Andrew MacDonald)
USA/UK/Thailand 🇺🇸 🇬🇧 🇹🇭 2000
W: John Hodge [based on the novel by Alex Garland]
DP: Darius Khondji
Leonardo DiCaprio (Richard), Virginie Ledoyen (Francoise), Guillaume Canet (Etienne), Tilda Swinton (Sal), Paterson Joseph (Keaty), Robert Carlyle (Daffy)
A much better film got lost in translation here. Leonardo DiCaprio (miscast) plays an American traveller who discovers a remote island off the coast of Thailand where a community are living in ennui, but there paradise is disrupted when the cannabis farmers on the same island want the interlopers to leave.
The story is clearly a metaphor for the Vietnam war, but a lot of time is wasted on Leonardo DiCaprio's character going through a slow descent into paranoia, including a needless 'video game scene' which doesn't fit in at all with the rest of the film.  
It is beautifully photographed however and has a very good selection of music on the soundtrack.
6/10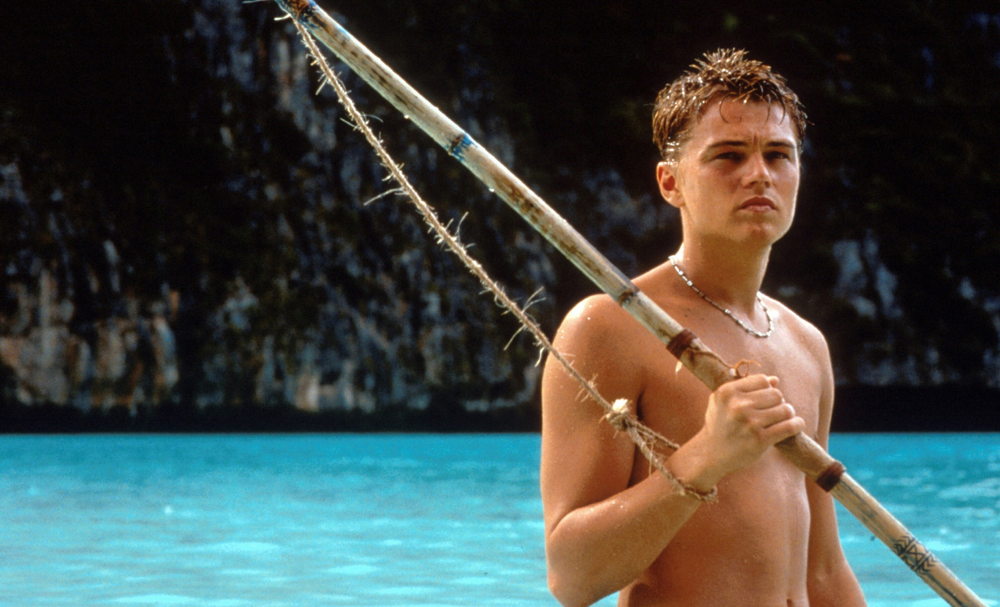 Did You Know:
The island was initially chosen by location scouts for Fox Studios not because of its astounding natural beauty, but because of its potential for a landscaping redevelopment. The script called for a clearing on the beach large enough to play football, so they bulldozed a large swath of the native trees and vegetation. They also planted a hundred non-native palm trees just to get the right look, essentially introducing an exotic species to the island that could take over and effectively change the habitat forever. While the whole thing was an eyesore for the locals, the real damage didn't come until the filmmakers left the island. The usual seasonal storms hit the beach, but this time the sand dunes didn't have the protection of their natural vegetation. They collapsed immediately and washed out to sea, damaging the fragile coral reef on their way out.
Environmentalists were outraged at both the studio and the Thai government for being complicit in allowing this to happen.
Ironically, one of the messages of the movie is that trying to preserve an untouched paradise is futile.