Black Hawk Down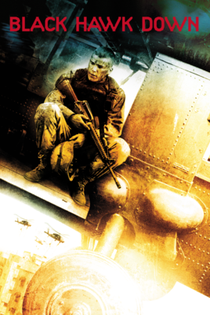 BLACK HAWK DOWN (15)
D: Ridley Scott
Columbia/Revolution/Scott Free (Jerry Bruckheimer)
USA/UK/Somalia 🇺🇸 🇬🇧 🇲🇦 2001
W: Ken Nolan & Steven Zaillian [based on the book by Mark Bowden]
DP: Slawomir Idziak
Ed: Pietro Scalia
Josh Hartnett (SSG Matt Eversmann), Ewan McGregor (SPC John Grimes), Tom Sizemore (LTC Danny McKnight), Eric Bana (SFC Norm Gibson), William Fichtner (SFC Jeff Sanderson), Ewan Bremner (SPC Shawn Nelson), Sam Shepard (MG William F. Garrison)
A surprisingly mature offering from producer Jerry Bruckheimer, but that's not to say it's not without the machismo and testosterone-fuelled action scenes which normally accompany his films.
Based on a true story during a conflict in Mogadishu, Somalia, an American black hawk helicopter is shot down and the soldiers face a battle for survival against a horde of Somali rebels.  
Ridley Scott's excellent direction and Idziak's documentary-style photography make this a compelling war movie, which injects just the right amount of patriotism the American people needed following the events of September 11th.
The movie won two Oscars, for Best Sound and Best Film Editing.
7/10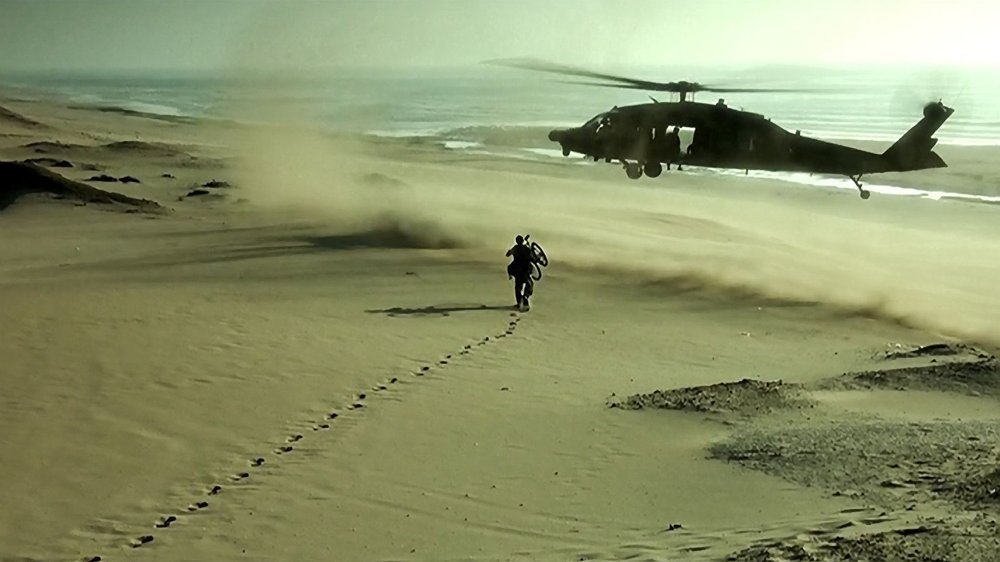 Did You Know:
The Black Hawk helicopter crash, spiraling as it lands, was achieved largely through real, skillful flying of the helicopter, with a little CGI augmentation. The minute it hits the ground, however, the whole thing becomes computer-generated.