Big Hero 6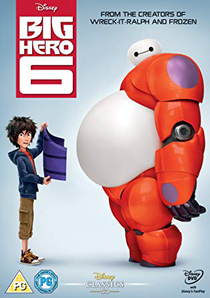 BIG HERO 6 (PG)

D: Don Hall & Chris Williams
W: Jordan Roberts, Dan Gerson & Robert L. Baird [based on characters from Marvel Comics]
voices of: Ryan Potter (Hiro Hamada), Scott Adsit (Beemax), Daniel Henney (Tadashi Hamada), T.J. Miller (Fred), Jamie Chung (GoGo), Damon Wayans, Jr. (Wasabi), Genesis Rodriguez (Honey Lemon)
A technological Disney film for a technological age, one which also ties into the highly marketable Marvel comic book movies to ensure some decent box office success.
Big Hero 6 is set in the fictional city of San Frantokyo (an American version of Tokyo or an oriental version of San Francisco. It doesn't quite elaborate), where a 14-year-old prodigy creates a scientific breakthrough for a convention to get into a prestigious robotics school, but when his invention is stolen by a villain with nefarious means, he upgrades his late brother's nurse-robot into a flying, fighting superhero, and with the help of his buddies they form an alliance to save the day from the bad guy's evil plans.
As with all modern animated films, the computer animation itself is a wonder to behold, creating an imaginary world almost without borders and making it seem like a traditionally filmed location.
There are many references to other Marvel films, particularly Iron Man, and the plot itself strikes many similarities to Avengers Assemble.
Still, this is a film which could be enjoyed by those who are fans of the genre, or ideally as a doorway for young kids who are too young to watch the live action equivalents.
8/10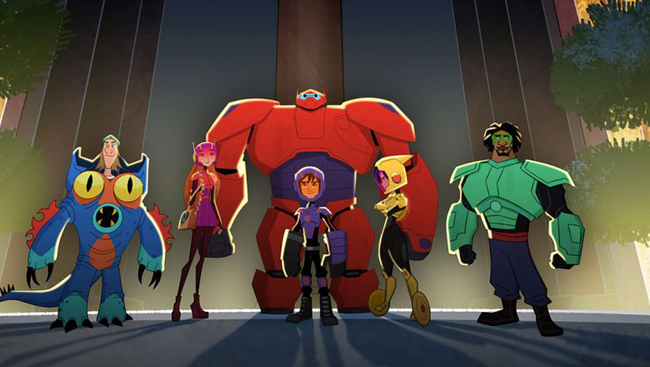 Did You Know:
The idea of combining San Francisco's and Tokyo's skylines came from John Lasseter, who suggested creating a new and different mythical city for the film.