Big Fish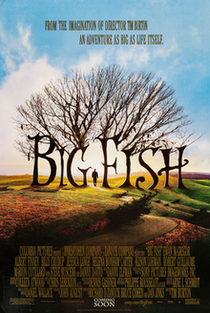 BIG FISH (PG)
Columbia (Richard D. Zanuck, Dan Jinks & Bruce Cohen)
W: John August [based on the book "Big Fish: A Novel of Mythic Proportions" by Daniel Wallace]
Mus: Danny Elfman
Ewan McGregor (Younger Edward Bloom), Albert Finney (Older Edward Bloom), Billy Crudup (Will Bloom), Jessica Lange (Sandra Bloom), Helena Bonham-Carter (Jenny Hill), Alison Lohman (Sandra Templeton), Robert Guillaume (Dr. Bennett), Marion Cotillard (Josephine Bloom), Steve Buscemi (Norther Winslow), Danny DeVito (Amos Calloway)
Not exactly a return to form for Tim Burton, but a huge improvement on his atrocious remake of Planet Of The Apes.
The movie is a cross between a fantasy and a whimsical tale of nostalgia, told in flashback from Albert Finney's point of view; as a younger man (portrayed by Ewan McGregor) he lived a life of many adventures tying into significant events of American history, a la Forrest Gump.
It's all exaggerated whimsy, but well made with great production design, visual effects and makeup. The bittersweet ending ties all the loose strands together in a near little parcel.
Far from the director's best, but certainly not disappointing.
7/10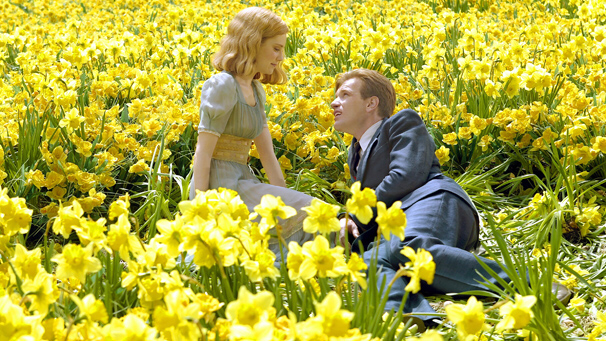 Did You Know:
The scenes at Auburn were originally supposed to be shot on location on the campus of Auburn University in Auburn, Alabama, but the school officials asked for script approval and the production did not have time to wait, so they filmed the scenes at Huntingdon College in Montgomery, Alabama instead.