Being John Malkovich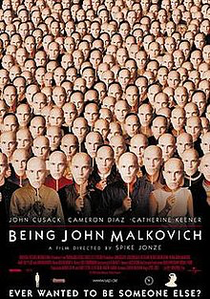 BEING JOHN MALKOVICH (15)
D: Spike Jonze
Universal/Gramercy/Propaganda (Michael Stipe, Sandy Stern, Steve Golin & Vincent Landay)
W: Charlie Kaufman
Ed: Eric Zumbrunnen
John Cusack (Craig Schwartz), Cameron Diaz (Lottie Schwartz), Catherine Keener (Maxine), Orson Bean (Dr. Lester), Mary Kay Place (Floris), John Malkovich (John Horatio Malkovich), Charlie Sheen (Charlie)
Craig Schwartz, a filing clerk/amateur puppeteer discovers a portal on floor 7 & a 1/2 of his office block which leads into the mind of John Malkovich, where you can literally see and experience what Malkovich does (for 15 minutes).
Upon this discovery, Schwartz and a fellow employee decide to exploit the situation for financial gain. It's much funnier than it sounds.
This oddball, surreal gem introduced us to the crazy minds of director Spike Jonze and screenwriter Charlie Kaufman.  It's a witty, highly original movie unlike anything you'd ever see or experience before or since. 
8/10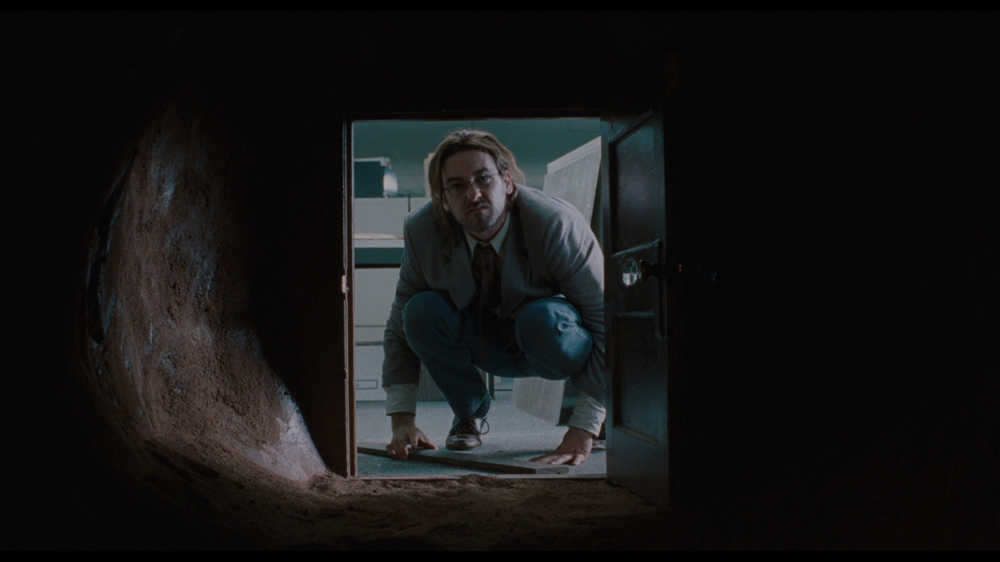 Did You Know:
Screenwriter Charlie Kaufman had no backup actors in mind to play themselves in the title role if John Malkovich couldn't appear in the film, and every time somebody offered to produce the film on the condition that a different actor be used, Kaufman adamantly refused.