Bedknobs & Broomsticks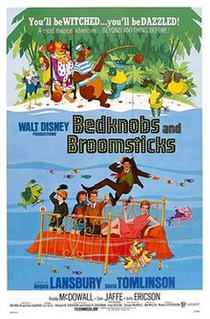 BEDKNOBS & BROOMSTICKS (U)
W: Bill Walsh & Don da Gradi [based on the book by Mary Norton]
Mus: Richard M. Sherman & Robert B. Sherman
PD: Peter Ellenshaw & John B. Mansbridge         
Angela Lansbury (Eglantine Price), David Tomlinson (Emelius Browne), Roy Snart (Paul Rawlins), Cindy O'Callaghan (Carrie Rawlins), Sam Jaffe (The Bookman), Roddy McDowell (Mr. Rowan Jelk), Bruce Forsyth (Swinburne)
A rather cynical attempt by Disney studios to emulate the success of Mary Poppins, this time with Angela Lansbury as the kindly witch who becomes carer to three children, taking them on adventures on a magical bed to escape the atrocities of the Second World War. 
All the production values are decent, as are the special effects for its age, though some of the animation is nauseatingly headache inducing, even on a small screen. The story and songs are nowhere near as memorable as Mary Poppins and Angela Lansbury doesn't quite have the same screen presence that Julie Andrews brought to her role.
6/10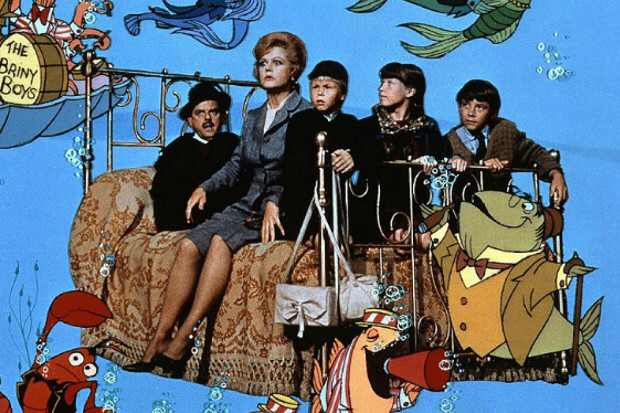 Did You Know:
The song "The Beautiful Briny Sea" was originally written for a sequence in Mary Poppins that was ultimately dropped.