Bean / Mr. Bean's Holiday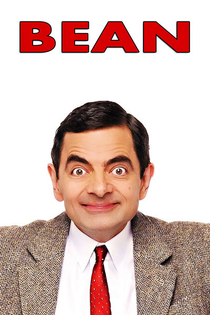 BEAN (PG)
Polygram/Working Title/Tiger Aspect (Peter Bennett-Jones, Tim Bevan & Eric Fellner)
W: Richard Curtis & Robin Driscoll [based on the TV show created by Rowan Atkinson & Richard Curtis]
Rowan Atkinson (Mr. Bean), Peter MacNicol (David Langley), Pamela Reed (Alison Langley), Harris Yulin (George Grierson), Johnny Galecki (Stingo Wheelie), Andrew J. Lawrence (Kevin Langley), Tricia Vessey (Jennifer Langley), Burt Reynolds (Gen. Norton), John Mills (Chairman)
Based on a hugely popular British TV show about an accident prone moron, and actually recycling several jokes from the television series, this big screen adventure seems to forget everything that made the original show such a treat.  In the television programme, the slapstick was so incredibly funny with the visuals alone that it did not have any necessity for dialogue, relying instead on the comic talents of Rowan Atkinson.
The plot sees the calamitous dolt sent from his job at the National Gallery to an American art gallery, where he causes damage to priceless work and drives a colleague and his family to the verge of breakdown.
The Mr. Bean in this film is annoying more than he is enchanting and the comedy misses far more than it hits. If the point of the movie was to introduce American audiences to the character, then the producers missed a huge trick. The US is probably thinking that the British are very easily humoured. Piffle!
5/10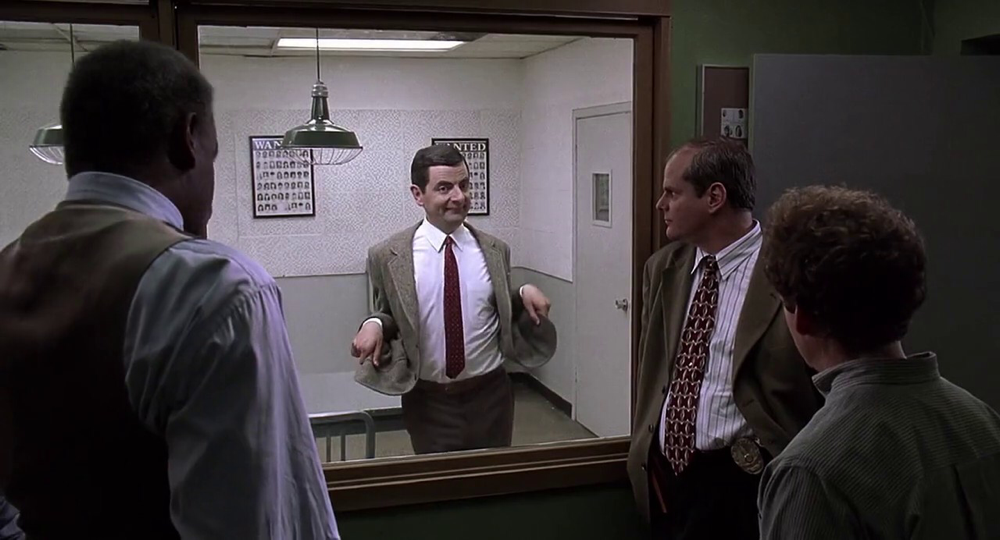 Did You Know:
This was the first movie to gross over $100m before being
released in the USA, mostly due to European audiences who were already familiar to the character due to the television series.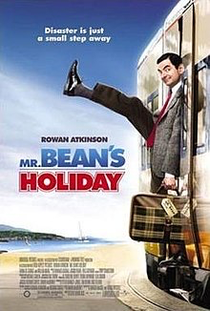 MR. BEAN'S HOLIDAY (PG)
Universal/Studio Canal/Working Title/Tiger Aspect (Peter Bennett-Jones, Tim Bevan & Eric Fellner)
UK/US/Germany/France 🇬🇧 🇺🇸 🇩🇪 🇫🇷 2007
W: Hamish McColl & Robin Driscoll [based on the character created by Richard Curtis & Rowan Atkinson]
Rowan Atkinson (Mr. Bean), Emma de Caunes (Sabine), Jean Rochefort (Maître d'Hôtel), Karel Roden (Emil Dachevsky), Max Baldry (Stepan Dachevsky), Willem Dafoe (Carson Clay)
A vast improvement on the 1997 film, Bean, which first introduced the calamitous dolt to the big screen, but it's still a far cry from his misadventures in the hilarious TV show.
After winning a holiday to France, Mr. Bean inadvertently separates a father from his son and has a disaster of a time spending the rest of his trip attempting to reunite them. 
There's a lot of good slapstick humour on offer and, like the original TV series, limits the amount of dialogue that the main character speaks.
Certainly worth a watch over the disappointing 1997 effort, but far from perfect, and it probably came along a few years too late to really capture the core of its audience.
6/10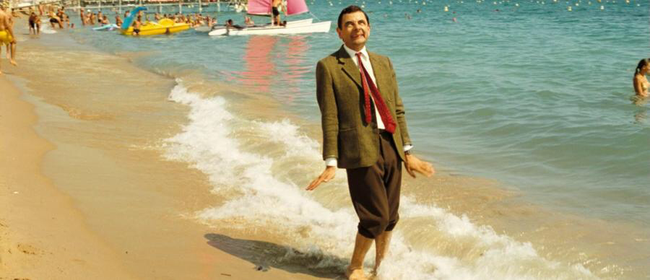 Did You Know:
The final Mr. Bean story. Rowan Atkinson decided that the film would be his last time playing Mr. Bean because he had felt he was going too old to play Mr. Bean and it was time for him to move on the role. However, Atkinson would play Mr. Bean again in "Bondi Rescue", the London 2012 Olympic Opening Ceremony and in a 2015 "Comic Relief" sketch to celebrate the show's 25th anniversary.