Basic Instinct (1 & 2)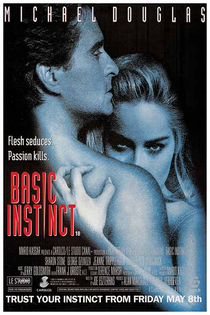 BASIC INSTINCT (18)
Carolco/Canal+ (Alan Marshall)
Ed: Frank J. Urioste
Mus: Jerry Goldsmith
Michael Douglas (Det. Nick Curran), Sharon Stone (Catherine Tramell), George Dzundra (Gus), Jeanne Tripplehorn (Beth Gardner), Denis Arndt (Lieutenant Walker), Leilani Sarelle (Roxy), Bruce A. Young (Andrews)
In-between the sex scenes, of which there are many, is a murder mystery concerning a serial killer who murders victims according to the plotlines in a series of erotic books authored by chief suspect Catherine Tramell (Stone).
The main investigator in the case, Nick Curran, begins a highly-sexed affair with the novelist, which have implications of his place in the police department.
The movie was a huge hit in 1992 and has many good things about it, particularly Sharon Stone's breakthrough performance and Jerry Goldsmith's eerie music score.
One thing that isn't justified however, is how Joe Eszterhas's screenplay sold for an outrageously high fee of $3,000,000. The dialogue is unrealistically corny and the ending is a major disappointment.
6/10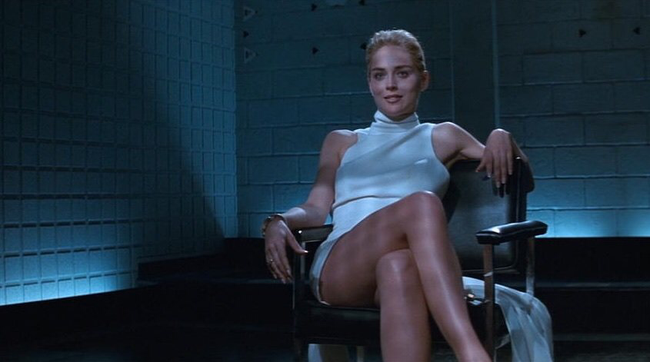 Did You Know:
Sharon Stone's infamous leg-crossing scene has been named the most-paused "blink-and-you'll-miss-it" moment in movies.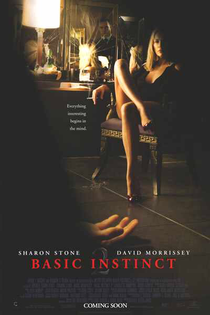 BASIC INSTINCT 2 (18)
MGM (Mario Kassar, Andrew G. Vajna & Joel B. Michaels)
W: Leora Barish & Henry Bean [based on characters created by Joe Ezsterhas]
Ed: John Scott & Istvan Kiraly
Sharon Stone (Catherine Tramell), David Morrissey (Dr. Michael Glass), Charlotte Rampling (Dr. Milena Gardosh), David Thewlis (Roy Washburn), Stan Collymore (Kevin Franks)
Basically it stinks, too. A sequel made 14 years too late, and if truth be told, shouldn't have been made at all. This is a repugnant, lazy cash-in and a great example of how not to make a film.
The film opens with Sharon Stone's femme fatale author Catherine Trammell being finger-fucked by Stan Collymore as she drives her expensive car at 100 miles per hour, culminating in a crash and murder.
If you can get past this scene alone you've done well, but there's no reward for sticking with it. Sharon Stone acts like a complete and utter bitch throughout the movie and deservedly destroyed her acting career.
All the mystery from the original film is replaced with Stone walking around like her shit doesn't stink and even if you're simply watching to see if there's any scenes where Stone gets the fuck of her life, you'll be disappointed.
Amongst the worst movies ever made.
1/10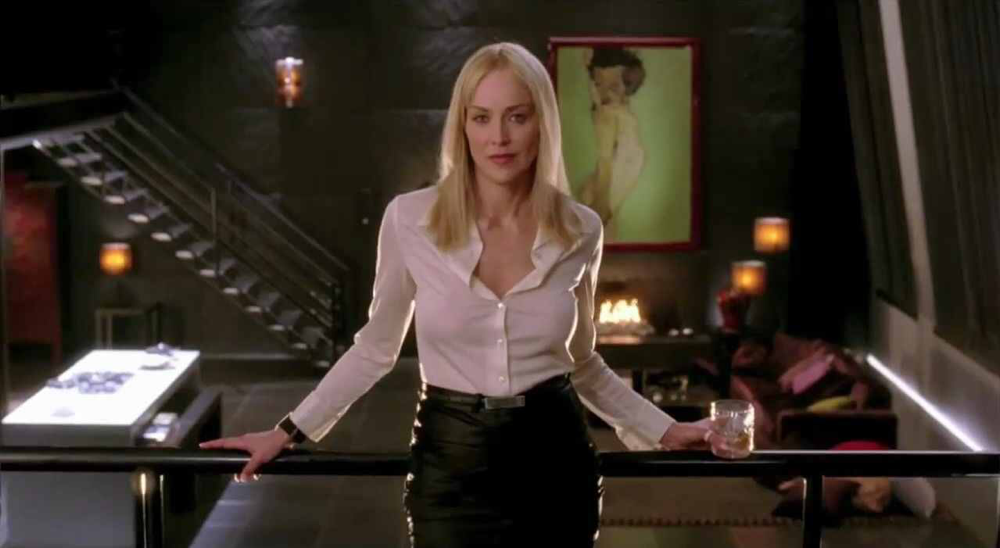 Did You Know:
Sharon Stone agreed to reprise her role of Catherine Tremell in a "pay or play" arrangement, meaning she got fully paid, whether the film would ultimately be made or not.