Bad Boys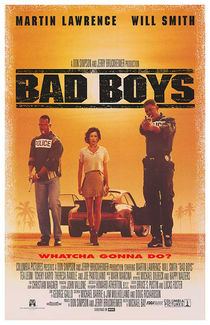 BAD BOYS (18)
Columbia (Jerry Bruckheimer & Don Simpson)
W: Michael Barrie, Jim Mulholland, Doug Richardson & George Gallo
Martin Lawrence (Det. Marcus Burnett), Will Smith (Det. Mike Lowrey), Téa Leoni (Julie Mott), Tcheky Karyo (Fouchet), Theresa Randall (Theresa Burnett), Joe Pantoliano (Capt. Conrad Howard)
High-octane action which propelled the careers of both Will Smith and Michael Bay. 
Two Miami cops investigate a gang that stole a fortune in heroin from the station house.
The plot feels like it's been relocated from a Lethal Weapon film, pitting two wisecracking, mis-matched cops against a group of bad guys. Aside from reworking it to represent black cops and a few snappy lines of dialogue, the overall result is unremarkable, seemingly set in a Miami suffering from a bad dose of air pollution.
6/10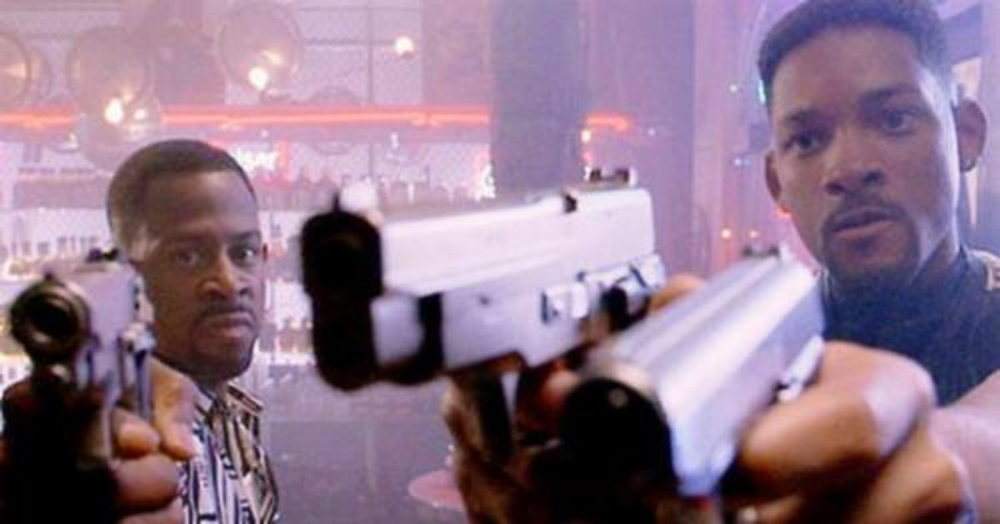 Did You Know:
Director Michael Bay didn't like the script and often engaged Will Smith and Martin Lawrence in discussions about how the dialogue and scenes could improve. He often allowed them to improvise while the camera were rolling. He secretly told Will to call Lawrence a bitch before the car-scene. The whole "two bitches in the sea" was improvised, as was Martin's comment when Téa Leoni called him gay.