Babe / Babe: Pig in the City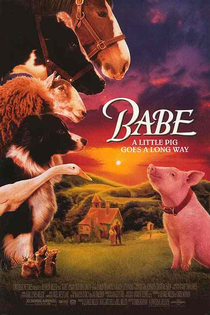 BABE (U)
D: Chris Noonan
Universal/Kennedy Miller (George Miller, Doug Mitchell & Bill Miller)
W: George Miller & Chris Noonan [based on the novel 'The Sheep Pig' by Dick King-Smith]
Ed: Jay Friedkin & Marcus D'Arcy
James Cromwell (Arthur Hoggett), Magda Szubanski (Mrs. Hoggett)
voices of: Roscoe Lee Browne (narrator), Christine Cavanagh (Babe), Miriam Margolyes (Fly), Danny Mann (Ferdinand), Hugo Weaving (Rex)
A magical children's fantasy about an orphan piglet who is raised on a farm and adopted by a sheepdog, who the pig admires and develops an ambition to learn how to herd sheep.
The movie was a huge hit in 1995 and was a surprise best picture Oscar nominee.  The animal animatronics are absolutely superb and it's a very sweet, good-natured fable for which you'd be hard-pressed to look at a bacon sandwich quite the same way after watching.
8/10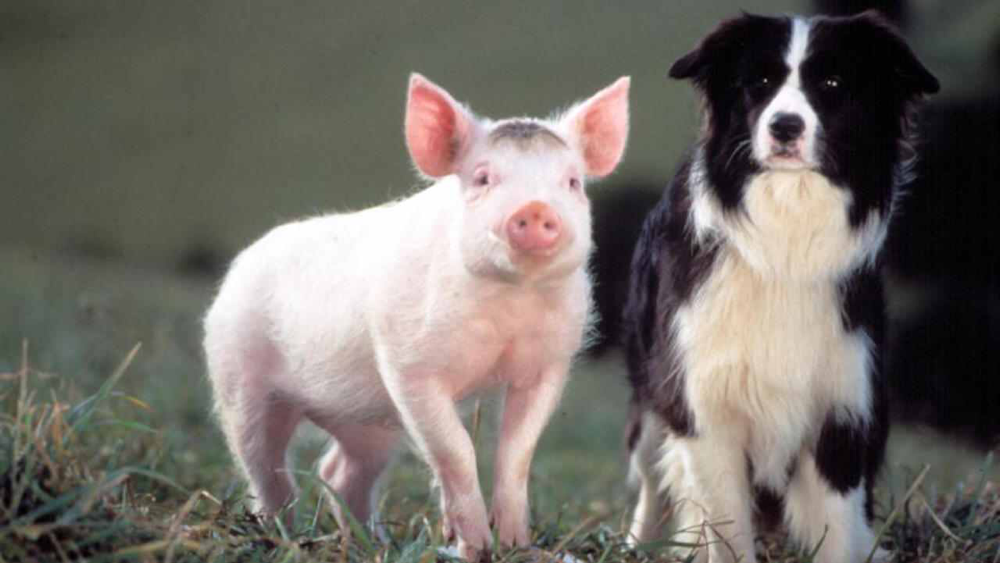 Did You Know:
Because baby pigs grow so fast, 48 pigs were used during filming for the role of Babe.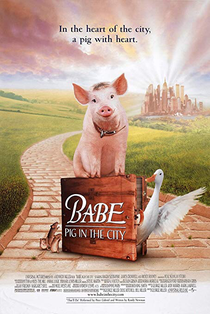 BABE: PIG IN THE CITY (PG)
Universal  (George Miller, Doug Mitchell & Bill Miller)
W: George Miller, Judy Morris & Mark Lamprell [based on characters created by Dick King-Smith]
Ed: Jay Friedkin & Margaret Sixel
Mus: Nigel Westlake; Randy Newman
James Cromwell (Arthur Hoggett), Magda Szubanski (Esme Hoggett), Mary Stein (Miss Floom), Mickey Rooney (Fugly Floom)         
voices of: Roscoe Lee Browne (narrator), Elizabeth Daily (Babe), Danny Mann (Ferdinand/Tug), Glenne Headly (Zootie), Steven Wright (Bob), James Cosmo (Thelonius)
The pig from the first movie goes to the big city and rescues animals from a pound.
Messy sequel which failed miserably at the box office and led to many executives at Universal picking up their P45's.
It's not actually that bad, it just fails to capture the magic of the first film and has a rather dark story which wouldn't captivate the imaginations of young children the way the first film did.
5/10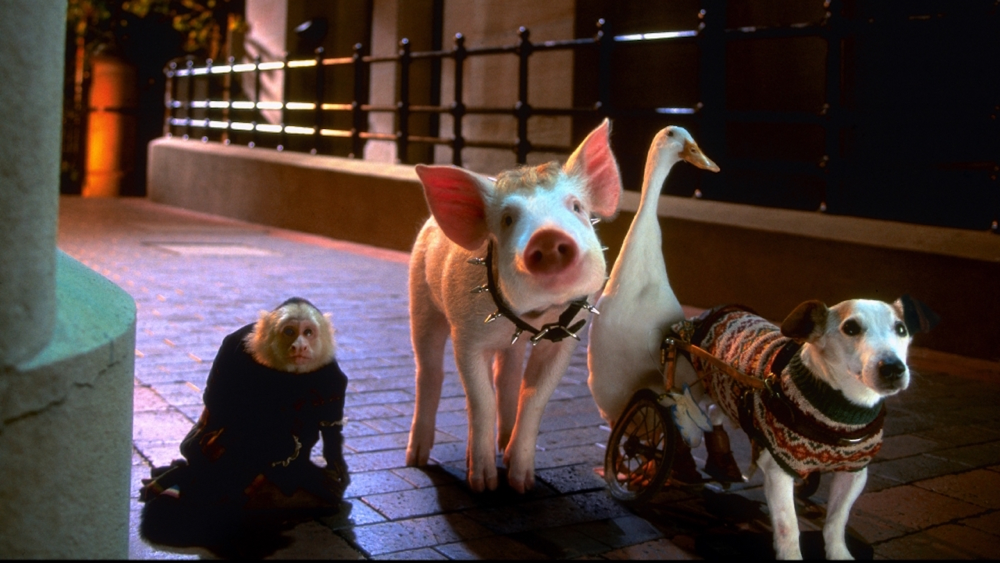 Did You Know:
The box office failure of this and the equally expensive Meet Joe Black (1998) led to the resignation of then Universal studio head Casey Silver.